When it comes to entrepreneurship, age is often seen as just a number. However, our website data suggests that different age groups show varying levels of interest and engagement in business opportunities. For those in the 35-44 age bracket, a unique scenario presents itself: while there is a significant level of interest in low-cost franchising, a high bounce rate indicates a potential mismatch between this age group's needs and the available opportunities. What does this mean for you? Let's dive in.
The Data: A Unique Picture for Ages 35-44
The 35-44 age group accounts for a solid 22.49% of the total page views on our low-cost franchising pages. This indicates a strong interest and curiosity about entering the franchising world. However this age group carries a 100% bounce rate, suggesting that while the interest is there, potential franchisees are leaving the page without taking further action.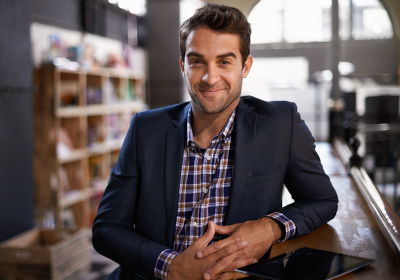 The Silver Lining: Less Competition, More Opportunity
A 100% bounce rate might initially appear as a cause for concern, but it could actually be a silver lining for those who are ready to make a move. The high bounce rate suggests that many in this age group are still exploring or may not have found the right fit, signaling a potentially less competitive field for you. In other words, while others are still in the decision-making phase, this could be your opportune moment to take action and secure a low-cost franchise that aligns with your goals.
The Pros of Low-Cost Franchising for 35-44 Year Olds
Financial Stability
By ages 35-44, many individuals have achieved a certain level of financial stability, making it easier to invest in a business venture. Low-cost franchising offers an affordable entry point, allowing you to invest without risking significant financial assets.
Experience Advantage
At this stage in life, you likely have valuable work experience and industry knowledge. These can be leveraged to effectively run and grow a low-cost franchise, giving you an edge over younger, less experienced entrepreneurs.
Time for a Career Shift
The 35-44 age range is often a time when people consider career changes or diversifications. A low-cost franchise provides a less risky way to explore new career avenues without abandoning your current profession or job.
Networking and Support
By now, you've probably built a substantial network of professional contacts. These relationships can be invaluable when starting a franchise, from getting advice to finding potential customers or even business partners.
Family Involvement
If you have a family, a low-cost franchise can offer the opportunity to involve them in a family-run business. It's a way to integrate work and personal life, and potentially pass down a business to the next generation.
Lower Risk, Higher Reward
Low-cost franchises often come with a proven business model and corporate support, minimizing the risks commonly associated with starting a business from scratch. This makes it an attractive option for those who want to invest but are wary of high risks.
Franchising Statistics
"The overall number of franchise establishments will increase by almost 15,000 units in 2023, or 1.9%, to 805,000 units in the U.S.
Franchising will add approximately 254,000 jobs in 2023. Growing at 3.0%, total franchise employment is forecasted to reach 8.7 million.
The total output of franchised businesses — the measure of total economic activity in nominal dollars — will increase by 4.2% to $860.1 billion in 2023, up from $825.4 billion in 2022."
Franchise Spotlight
Lawn Squad, with its focus on providing comprehensive lawn care services, offers a scalable and manageable business model that aligns well with the 35-44 age group, who may be looking for a career shift or additional income stream without a high level of risk.
Conclusion
The 35-44 age group presents a unique landscape in the world of low-cost franchising. The high bounce rate indicates that the field is still wide open, with many potential competitors still on the fence. If you're in this age group and have been considering a low-cost franchise, now may be the perfect time to act. With less competition and a multitude of opportunities waiting, the window is open for you to step in and make your entrepreneurial dreams come true.
Don't let hesitation hold you back. With a less competitive field and a wide range of opportunities, now is your chance to seize the moment and secure your ideal low-cost franchise.
---