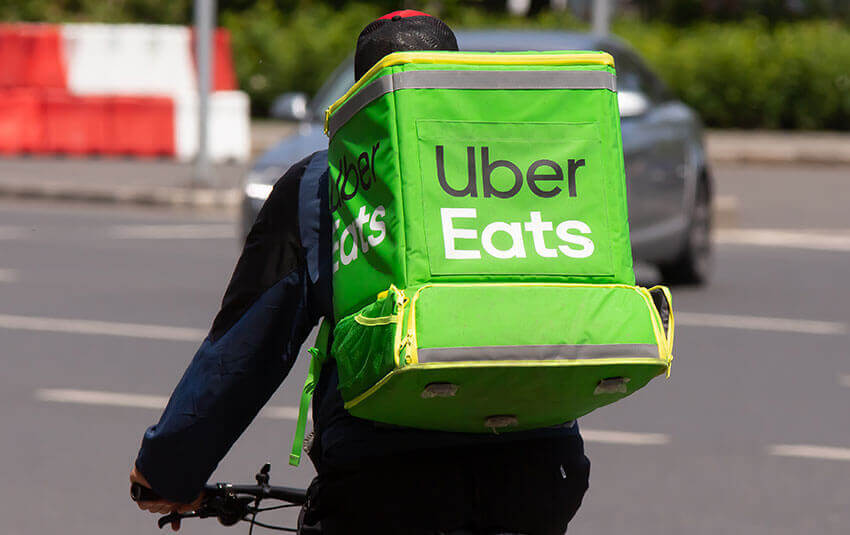 One of the biggest game changers in restaurant sales over the past several years has come with the increase of third-party delivery services. Everywhere you look, restaurants are partnering with vendors such as DoorDash, GrubHub and UberEats to offer their customers fast and convenient delivery of their food orders.
These services can help level the playing field for a lot of smaller mom-and-pop restaurants who don't have the labor and resources to offer delivery that many of their larger competitors possess. Franchises that did not previously offer food delivery have gotten into the act as well, not wanting to fall behind in the game. In 2018, restaurant delivery company acquisitions grew 37.5 percent from the previous year, according to The Food Institute. In a market with fierce competition that has seen customer preference trend toward take-home and delivery orders, being able to offer that service is a tremendous advantage.
Although these third-party delivery services have a lot of benefits, they don't come without some drawbacks. While the delivery sales do increase, the customer counts at those restaurants may drop off as a result. There are also delivery fees associated with these partnerships. In each case, it is the cost of doing business in this new market, and a restaurant's overall revenues often increase as a result.
However, by using a third-party delivery service, restaurants are losing access to important customer information. The restaurants no longer have data such as the customers' contact information and spending habits. That is extremely valuable information for a restaurant to be able to market to and engage with their customers. A large restaurant franchise such as Domino's, which has its own delivery service, retains its customers' contact information and can send coupons and other promotional materials directly to them.
When a restaurant partners with a third-party delivery service, it also risks losing quality control over its product. That is very important, especially in the food-service industry. Not having control over quality can make it a risk of losing customers.
If a customer's food order is late or subpar, it ultimately reflects poorly on the restaurant. The objective of the delivery service is to take the food from one place to the other. It is not to deliver a great, quality product. If the food doesn't get there fast enough or it isn't hot enough or it gets misplaced in the box, that is not their primary concern. Their top concern is to get it from Point A to Point B.
Some restaurant franchises are taking back control of the delivery service by creating their own apps and methods of bringing warm, freshly made food directly to their customers. They are creating greater customer engagement and satisfaction without losing vital consumer data to third party services.
While not every restaurant can do this and using third-party delivery services does come with some downside, I believe these companies are here to stay. Anytime a restaurant can offer an additional service, that is beneficial to the customer. Food delivery has proven to be an increasingly valuable service and one that can substantially increase a restaurant's revenue and customer count.
---
About the author:
With over 2 decades in franchising as a franchise company executive, franchisee and senior franchise coach, Rick Bisio is a best-selling author and speaker on the subject of franchising.  Mr. Bisio has established himself as a franchise coach/consultant to individuals who are considering purchasing a franchise.  To learn more, go to www.afranchisecoach.com or purchase his book – The Educated Franchisee or The Franchise Workbook
The Educated Franchisee project is dedicated to franchise education through the sharing of franchise information and strives "To create educated franchise buyers that have clearly defined objectives and are able to recognize the right, or wrong, franchise when they see it." To get more franchise information visit any of our websites including, www.educatedfranchisee.com, www.fddexchange.com, www.franchiseglossary.com, www.afranchisecoach.com, or contact us at rbisio@educatedfranchisee.com.
---