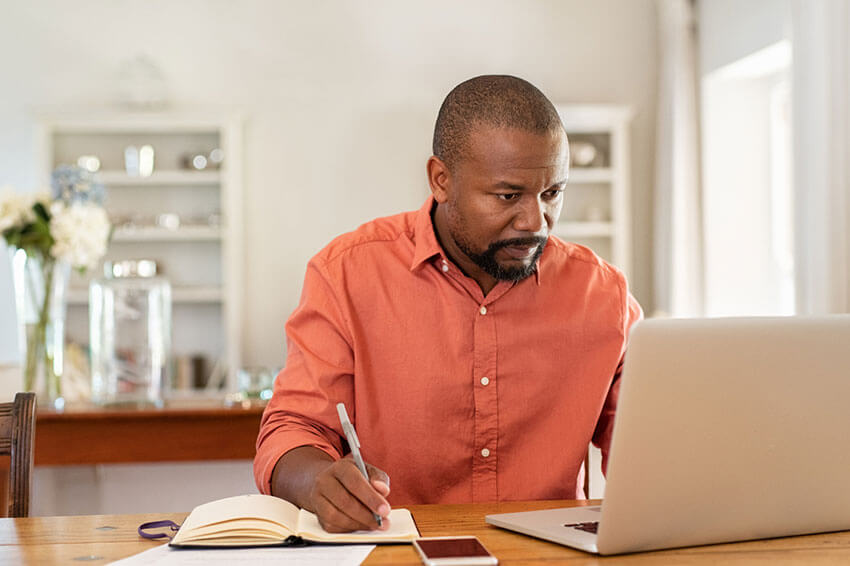 The Covid-19 pandemic has created a level of uncertainty, stress, and confusion unlike anything we have seen in our lifetime. In large portions of the U.S., schools are shut down indefinitely, businesses are asking employees to work from home, and retail outlets are bracing for what could be a rough couple of weeks – if not months.
Here at Franchise Gator, we have been getting a lot of inquiries asking how this will be affecting a search for a new franchise or business opportunity. Here is our response to the most frequently asked questions:
Should I suspend my search for a franchise to buy?
Our recommendation is to continue to power through. Searching for an opportunity is not the same as committing to one. For many who use Franchise Gator, more home time is inevitable, as your employers ask that you work from home. That may result in extra time to conduct your due diligence. Take advantage of that.
As you compile questions to ask a franchisor, you now have one to add: "What steps are you taking as a reaction to the coronavirus outbreak?" Are tutoring franchises able to conduct more sessions online? What additional precautions are companies in the in-home senior care sector taking? Is there more demand? Is it harder to find nurses? The food industry may be hit hard. Is the establishment you are speaking with able to ramp up delivery services?
Is it a bad time to open a business?
It's certainly not ideal circumstances. The economic landscape could affect the business you are researching. As noted earlier, doing the research is not the same as committing to a purchase. So continue your research and make sure you are comfortable with the franchisor's answers when you ask them how coronavirus is affecting their business.
And keep in mind that there may be many businesses that aren't affected at all. Mosquitos aren't going away, and preventative sprays will still be needed. Home inspections will still need to get done. Pools will soon be in use and will need maintenance.
Eventually, this will pass. How long from now is anyone's guess. Your goal of becoming a business owner will eventually come to fruition. You are in a position of power because you can ensure you open at a time when this is behind us. More importantly, you are ensured to team up with an outfit that you know for sure can weather a storm such as what we are experiencing now. Maybe not just weather the storm, but come out stronger from it.
Should my research be conducted any differently during this time?
You may have more time on your hands being stuck in the house. Use the extra time wisely. A few suggestions:
Start getting your finances in place. Understand exactly how much money you have to invest, and start doing your due diligence on financing. It was recently announced that the Small Business Administration (SBA) will have more funds to loan out. Interest rates are dropping as a reaction to the crisis, potentially offering you an opportunity to lock in a rate you couldn't get even a week ago.
Follow up on all of those franchisor calls. The next step after using Franchise Gator is to hop on the phone with the companies you inquired to. They are your best resource to truly understand if their concept is a good fit for you. Return their calls. Follow up on their emails. It's very important to understand that this is not the typical buyer / seller relationship. Franchisors don't even refer to the process as selling. Rather, they refer to it as recruiting or awarding. Bringing on a bad franchisee can have far reaching ramifications. It will not only cost them money, but it will also stunt growth. Just as important as any research you do on your own will be the conversations you have with the corporate offices, where the process starts with them helping you to understand if you are a fit.
Double the number of franchisees to call. Speaking with franchisees needs to be an essential and integral part of your due diligence. The more franchisees you speak with, the more informed you will be. Ask them how their business is being affected by the coronavirus, and what the franchisor is doing in reaction. Be mindful that the franchisee may be going through a rough time. That could result in fewer franchisees being able to carve out the time. Also keep in mind that for those you do speak with, their moods might be rightfully dour.
Interview more franchise lawyers. Do not for a minute think you can buy a franchise without legal representation. The Franchise Disclosure Document (FDD) is a lengthy doc ripe with legal jargon. It was also written by the franchisor. (Well, by their lawyers.) Proper legal guidance is a must. Any lawyer won't do. Its imperative that you work with a franchise lawyer, one that represents franchisees and knows the ins and outs of the FDD.
Start that business plan. Many lending institutions will require a business plan. That plan may be the difference between being approved or rejected for the loan you need to move forward.
Read a book. Not just any book. A book aimed at assisting people in your shoes – those looking to buy a franchise. There are plenty out there. We recommend starting with The Educated Franchisee, written by Rick Bisio, a longtime friend of Franchise Gator's.
Use the search engines. Search online for terms such as "How is the coronavirus affecting franchising?" or "How is the coronavirus affecting the restaurant industry (or whatever industry you are considering)?" The franchise industry is a tight community. A lot of assistance and advice is often shared. Many articles are already appearing. No doubt they will continue to pop up.
---
About the author:
Eric has been in franchising for well over a decade, wearing many hats along the way. His original stint was as a franchisee, where his most valuable experience was not as a business owner but rather helping others to buy a franchise of their own. Its that experience that has served him well at Franchise Gator, where he started in 2005.

Eric was appointed as General Manager of Franchise Gator in December 2013. Prior to that, Eric's chief role was as Director of Sales and Service, consulting with franchisors in an effort to help them connect better with those using Franchise Gator to find the perfect opportunity. Eric's expertise in this area was a driving force behind the Gator Dashboard, a platform that assists prospective franchisees during the exploration phase.

When not in the office, tends to his home based franchise, which consists of his wife Stacey and 2 kids, Presley and Spencer. Eric is currently working towards his Certified Franchise Executive (CFE) certification through the International Franchise Association (IFA).
---