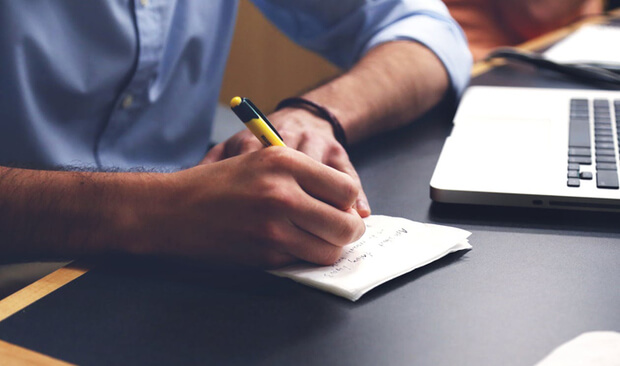 As with starting any new business, creating a business plan for your franchise is a critical step in the buying process. This plan will outline the expectations of your new business as well as help you think about and prepare for the challenges you may face. And if you are looking to secure financing for your new franchise, most lenders will require you to show them a business plan.
The good news is that a lot of the legwork will have already been done for you by the franchisor versus developing a business plan for a startup from scratch. Most of the financial information you will need can be found in the franchisor's Franchise Disclosure Document (FDD). But there is still work to be done. There are a variety of templates available for developing a business plan, but here we outline the top six sections that should be included:
1. Executive Summary
The Executive Summary portion of your franchise business plan should describe your business's purpose and goals. Begin with a short description of your product or service and list your objectives. How are you fulfilling a hole within the marketplace? What is the growth potential? Outline how your business will succeed and achieve its goals given the market and competition.
2. Business Description
The next part of your business plan will be a thorough description of the franchise business. Item 1 of the FDD provides an overview and history of the franchise. A rundown of the products and/or services offered, an overview of the market and competition, an explanation of the operations process for delivering goods to the consumer, and a summary of the risks and challenges should also be included in this section.
3. Management Summary
The next part of your franchise business plan should include a listing of the key members of your management team who will be an integral part in the day to day operations. Include as much background information and prior experience as possible for each member focusing on items most relevant to the franchise business.
4. Sales and Marketing
In franchising, sales and marketing tactics are largely dictated by the franchisor. You will need to research their process for targeting new customers and include an explanation of the marketing and advertising support offered to you by the franchisor. How will they get the word out about your new location? What types of ongoing advertising campaigns do they provide? Talk to the franchisor about how much leeway individual franchisees have in local marketing and advertising and include a plan for your specific unit to show how you will drive customers to your business.
5. Financial Projections
Item 19 of the FDD outlines the financial performance of both franchised and franchisor-owned units but keep in mind that profitability can vary from unit to unit. Many variables go into predicting profits for an individual franchise location including geography, sales volume and management. Look to the franchisor to help guide you based on similar units and talk to other franchisees. Remember, it's better to err on the conservative side when making financial projections.
6. Financial Needs
Your financial plan should include three key items: a profit and loss statement (P&L), balance sheet and cash flow statement. A lot of the information you need for this section can also be found in the FDD including Items 5-7 which list startup costs and estimated initial investment. It's important to research any ongoing fees and royalties that may be required of you as well, and ask the franchisor about any other costs that could possibly arise during your first year of operation. How much operating cash will you need to have on hand? How long before your location is projected to turn a profit? All of this information should be analyzed and included in your business plan to ensure you have enough capital to successfully launch your business.
There is no exact formula for developing your franchise business plan but these key elements are fundamental. Remember that your business plan is essentially a sales document and should demonstrate how and why your business will be successful.
---