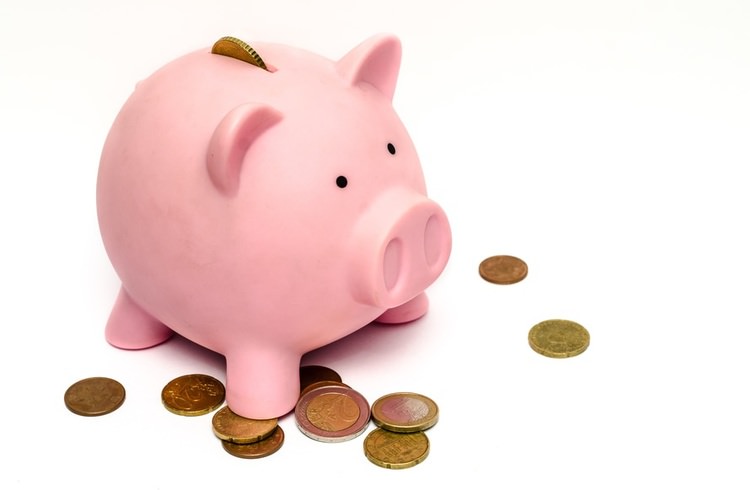 Updated March, 2020
Are you looking to buy a franchise but aren't sure you can handle the costs involved? It's true, an average middle-class salary alone probably won't be enough to make your dream a reality, but that doesn't mean starting a franchise is impossible even on a limited budget. You just have to know where to find the assistance you need.
Franchise Start-Up Costs
Start-up costs vary widely and can range from as low as $10,000 to more than $1,000,000. A big factor is whether or not it will be necessary to own or lease real estate for your business. The required costs for opening a franchise are detailed in the franchisor's Franchise Disclosure Document (FDD). Item 5 contains the initial or franchise fee – the cost to join the franchise system – which is typically between $10,000 and $40,000. Item 7 lists additional start-up costs required such as real estate, equipment, inventory, signage, business licenses, and insurance. You will also want to include a budget for professional fees for accounting and legal advice.
What Can You Afford?
In order to determine what you can afford to invest in a new business, you need to have a good understanding of your current finances. You can start figuring your net worth by compiling a balance sheet that lists all assets and liabilities. Some franchise experts believe you should not invest more than 15% of your own money, but this percentage may vary. Seeking the consult of a financial advisor is wise because they can help you determine how much of your own money you can afford to invest based on your specific financial situation.
Unless you are interested in a low-cost franchise, you will likely need to borrow the majority of the funds to purchase your business. In general, lenders require you to provide 20-25% of the total investment. For example, if you have $50,000 to invest, you will want to research franchise opportunities in the $200,000 range. Before approaching any lender make sure you are current on all bills, correct any mistakes on your credit report, and be prepared to explain any blemishes.
Traditional Bank Loans
Borrowers with good credit and collateral may be able to get a traditional loan from a bank or credit union. Most lenders are more likely to offer financing for a franchised business because they are associated with an established brand that has been proven in the marketplace. However, if you are interested in investing in a lesser-known brand such as an emerging franchise or don't have a stellar credit rating or collateral, a traditional lender may not be an option and you will need to look elsewhere for funding.
Franchisor Assistance
One of the first places to look for financing assistance is to the franchisor. Most franchisors offer debt financing and will back either all or part of the loan. These loans may be set up in any number of ways, so be sure to check with the franchisor regarding the specific terms and repayment schedule. Some franchisors may also be able to assist with leasing necessary equipment which is often a large portion of the start-up costs.
Certain franchisors offer incentive programs for veterans, minorities or first-time franchisees including a discount on the franchise fee or other costs, or special financing assistance. Be sure to check with the franchisor about any programs they may offer if you fall into one of these categories. Some franchisors may also have relationships with a franchise financing company or one that matches borrowers with lenders such as BoeFly.
SBA Loans
It's often easier to qualify for a Small Business Administration loan than a conventional loan, especially if you have an insufficient down payment or absence of collateral. These loans are still made by a bank or other financial institution but are guaranteed by the SBA and usually involve longer repayment terms and carry lower interest rates. SBA approved franchisors can offer expedited application processing to potential franchisees.
Ask the franchisor if they have a current agreement with an SBA approved lender. If not, you can contact your local SBA office to find one. In addition, the SBA's Veteran's Advantage program offers special incentives for small business loans to veterans of the U.S. military.
Borrowing From Yourself
If you have retirement savings, it's possible to borrow from it to start a business. Rollover as Business Startups, or ROBS, allows you to use money from an IRA, 401(k) or 403(b) to pay the initial or ongoing costs of a franchise business. Though there are typically no penalties or interest, you will incur a tax liability on the money you withdraw from a retirement account.
One way to avoid tax penalties is to open a securities backed line of credit instead, which is a loan that is secured by your own investments and doesn't require you to remove money from your retirement accounts. Or you may opt to take out a home equity loan on your property. Although these loans will help you avoid borrowing money from others, it does put your home and savings at risk if you can't make a go of the franchise, so should be carefully considered.
Thinking Outside the Box
When more conventional lending sources can't produce enough cash to fund your franchise start-up costs, you may need to look beyond traditional methods. There are many new online lending from companies such as Kabbage and On Deck who offer more options to those who don't qualify for other types of financing. However, these lenders may not be able to provide enough financing to cover all of your start-up costs, depending on how much you need.
An investor such as family member, friend, or business partner may be willing to offer you funding as well, although allowing others to invest can come with some strings attached. Investors may require the ability to make decisions about the business and most will expect a return on their investment, which will cut your profits at first. Still, it may be worthwhile to take on investors if it allows you to get the franchise up and running.
No matter what kind of financing you choose, it's important to get all the facts in advance so that you're not caught off guard when it comes time to repay loans or investors down the line.
A limited budget does not have to mean postponing or giving up your plans to become a business owner. By finding the right financing options to meet your needs you can get started buying a franchise now and take charge of your future.
---
About the author:
Eric has been in franchising for well over a decade, wearing many hats along the way. His original stint was as a franchisee, where his most valuable experience was not as a business owner but rather helping others to buy a franchise of their own. Its that experience that has served him well at Franchise Gator, where he started in 2005.

Eric was appointed as General Manager of Franchise Gator in December 2013. Prior to that, Eric's chief role was as Director of Sales and Service, consulting with franchisors in an effort to help them connect better with those using Franchise Gator to find the perfect opportunity. Eric's expertise in this area was a driving force behind the Gator Dashboard, a platform that assists prospective franchisees during the exploration phase.

When not in the office, tends to his home based franchise, which consists of his wife Stacey and 2 kids, Presley and Spencer. Eric is currently working towards his Certified Franchise Executive (CFE) certification through the International Franchise Association (IFA).
---