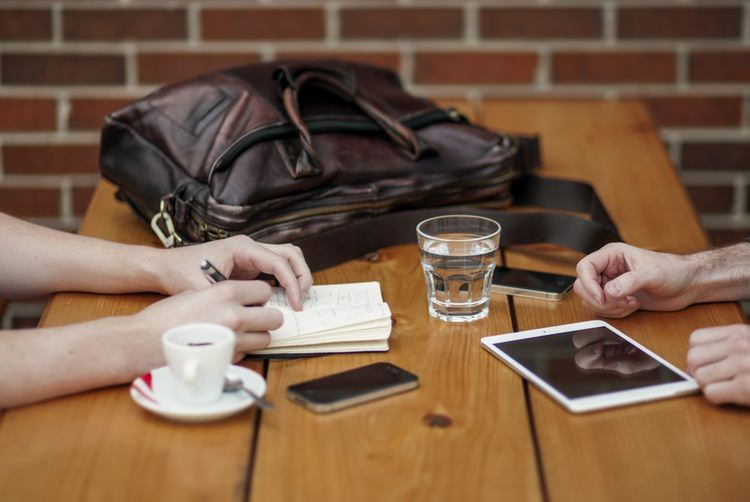 A critical step in the process of buying a franchise is a comprehensive due diligence examination to ensure you are making an informed decision before entering into an agreement. Below is an in-depth list of questions for interviewing a prospective franchisor during the research process.
Top 16 Questions to Ask When Interviewing Franchisors:
How did the franchise get started and what is the background of your executives? Who were the founders? What was their motivation for starting the business? Do you possess similar skill sets and a passion for the industry? Finding the perfect match requires not only that you feel the franchisor has adequate experience, but that you identify with the fundamentals of the business.
What are your criteria for choosing a franchisee? Franchisors typically have a list of qualifications and personality traits that fit best with their brand. It's important to investigate those criteria and determine whether you feel your personality and skill set fit within the system.
How much do I have to invest before I can open my doors? The initial investment for starting a franchise can vary from a few thousand dollars to more than a million. Item 5 of the Franchise Disclosure Document (FDD) lists the initial franchise fee, and Item 7 details additional start-up costs such as real estate, equipment, licenses, etc. Be sure to discuss these items in depth with the franchisor so that you have a clear understanding of your investment and what you will need financially to get up and running.
How much liquid capital will I need to maintain to cover the franchise until it breaks even? Aside from the initial start-up costs, franchisees need enough operating capital for the first several months until the business breaks even, so it's important to find out the average amount of time it takes most franchisees to start turning a profit so that you can be financially prepared.
What are the ongoing fees? How do your royalties and marketing fees work? Take the time to understand your ongoing financial obligations to the franchisor including whether or not you are obligated to pay royalty or other ongoing fees such as for advertising. Understanding this is essential for managing the financial health of your business.
How financially strong is the franchise company? A franchisor's most recent financial statements can be found in Item 21 of the FDD and can give you an indication of the franchise system's financial picture. Ask the franchisor to explain how they have shown steady growth and about their future plans for growth. You'll also want to explore whether the bulk of their income comes from royalties or the sale of franchises, and whether the franchisor designates an adequate amount of funds to the system.
How many other locations are there and what is your success rate? The number of units a franchisor has determines their size but not necessarily their success. Are the franchisees receiving ample support? A large franchisor may be spread too thin while an up and coming franchisor may not have enough resources. Ask what the success rate is among their franchisees and what the reasons are for failed units.
How much money can I make? Though a franchisor can't predict your individual success, they should have a good idea about what a typical franchisee earns and your income potential. Be aware that the franchisor may offer information regarding gross sales which don't include expenses for rent and other operating costs.
What sets you apart from your competitors? While the market for some brands is highly competitive and saturated, others are more innovative and unique. Where does the brand fall along the spectrum? What is the level of competition in the market and who are the top competitors? Ask the franchisor about their unique selling points and their advantages over the competition.
What support do you offer beyond the initial training? Most franchisors offer initial training to get your business up and running, but you'll want to find out what kind of ongoing support is available and how it compares to what similar franchisors offer. What support staff will be accessible to you on a day-to-day basis? Are there ongoing training opportunities? Is on-site assistance available? Make sure you feel comfortable with the level of support that will be available to you after you open your doors.
How do you resolve disagreements or disputes? An important part of due diligence is investigating the franchisor's litigation history. Item 3 of the FDD discloses information regarding legal action involving the franchisor and its officers. A large number of claims could indicate that the franchisor has a history of not adhering to the franchise agreement. Ask the franchisor about their process for handling disputes with franchisees as well as the reasons your franchise agreement could be terminated if you fail to uphold your end of the contract.
What are your expectations of your franchise owners? As a franchisee there are many expectations placed on you regarding payments, operations and other obligations per the franchise agreement. It's important to have a discussion with the franchisor to gain a clear understanding surrounding what is required of you as a unit operator.
What will my territory be and how will it be protected? Learn how the franchisor manages territories for its franchisees and what rights you have under the agreement. Does the franchisor reserve the right to approve the location of your franchise? Will you have an exclusive or protected territory? Knowing whether you will be protected from competing units can have an impact on your success.
What kind of input will I have in marketing and advertising? You will likely be obligated to contribute to a local, regional and/or national advertising fund as part of your agreement. Ask the franchisor if you will have any say in how that money is spent and what opportunities there are for marketing in your local area.
What is a typical day like for a franchisee? Learning about the day-to-day tasks and goals for a typical franchisee can help you get a clear picture of your daily work life. In addition, it's important to ask about the greatest challenges most franchisees face to help you decide whether the franchise opportunity will be a good fit for you.
Can I speak with current franchisees about their experience? This is a critical part of the due diligence investigation. Franchisors are required to disclose the contact information for both current and past franchisees. Speaking with both can give you an honest perspective on how the franchise system operates and its pros and cons. Be very cautious of any franchisor who tries to discourage you from reaching out to other operators.
Every franchise is different and it's important to know exactly what you're buying into. A thorough investigation should cover all aspects of the franchise system and include information from the franchisor, past and present franchisees, and third-party sources. Download our free 'Minimizing Risk' e-book for more ways to mitigate your risks when buying a franchise.
Wondering About the Right Questions to Ask Franchisees?
It's also important to seek out some existing franchisees to talk to before investing in any franchise system. You should never go into an investment blind, so we recommend checking out these top questions for franchisees.
---