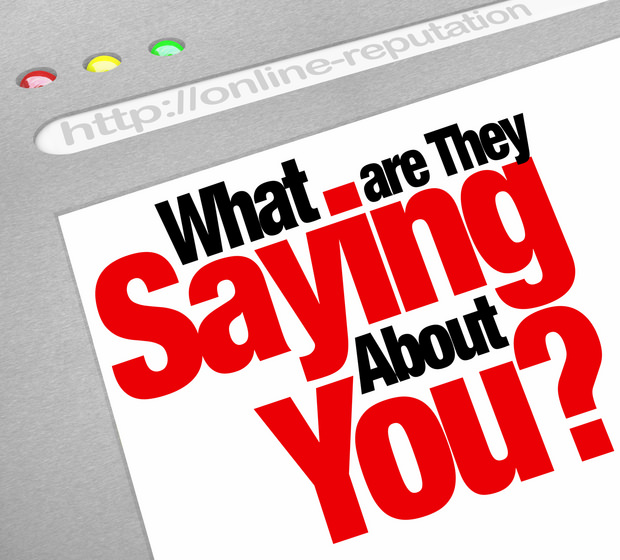 Marketing today is completely different from even five years ago. Consumers check reviews on Amazon, Google, Yelp, and other sites to see if a business can offer them what they need or if others were satisfied with the products and service. When customers are upset with a company, they often take to Facebook or Twitter and let their followers know, too.
The flip side can also occur. People who love your service or products can do more marketing for you than the most well-written and clever advertising campaign. Word of mouth and recommendations from friends and followers encourage people to try new businesses.
Then what can you do, besides having engaging social media accounts, to make sure your online reputation is positive and the best for your brand? Read on:
1. Monitor what is being said online about your brand.
The most important thing you can do for your franchise's online reputation is know what customers and competition are saying about your business. In "Your Guide to Online Reputation Management" on Forbes.com, online marketing professional Jayson DeMers states that you have to identify and monitor the keywords and hashtags that are related to your company.
Several tools exist to help you monitor. DeMers's favorites include:
Tagboard
Hashtagify
Social Mention
Tweet Binder
Google Alerts
Using these tools, you can easily set up alerts each time your franchise name, keywords, and hashtags are mentioned on various social networks.
Everyone hopes for glowing reviews and favorable social media messages. But what should you do if the comments are negative?
2. Ignore what you cannot control.
You don't have to respond to every comment – positive or negative – in cyberspace. It might be impossible, depending on the buzz and the size of your staff. Some comments don't need to be addressed – you can't control if a franchise on the next block offers more vegetarian entrees or a month-long sale of 40 percent off and you don't. Maybe one customer didn't like your décor, but most rave about it. Those types of comments are beyond your immediate control, so just ignore them. Most likely, nothing positive will occur if you tell a customer why you can't offer a month-long sale or why you chose brown leather couches instead of brightly-colored recliners for coffee drinkers.
3. Respond to complaints with customer service in mind.
If the review, tweet or Pinterest pin is a customer service complaint (e.g., regarding a long wait or cold food or a dirty bathroom), then a response is needed – but not an argument or an excuse. What would you do if this complaint were made in person? Deliver your online response in a similar way.
Most owners will apologize for the unsatisfactory experience and ask what the customer feels would be a fair way to resolve the problem, or managers will offer a discount or a free visit. Online, you can do the same – offer a coupon or refund money. You can also, as DeMers suggests, take the conversation offline as quickly as possible, as long as the customer is comfortable with that.
One thing you should not do is delete negative reviews.
4. Know your online rights.
If you feel you are being attacked personally or what people are saying in negative reviews is unfounded, then you do have rights. You can get negative reviews removed, but you will have to go to the owner of the site and ask for removal. You will also need to provide good reasons why.
Sometimes, if comments are racist or overtly offensive, website owners will remove them on their own or will immediately take them down if you point it out. It is worth a try to get a negative comment or review removed if you think it is unwarranted and you cannot respond to it as the above tip suggests.
5. Work on getting positive reviews on industry-specific sites.
In The Reputation Economy: How to Optimize Your Digital Footprint in a World Where Your Reputation Is Your Most Valuable Asset, the author makes a great point that Google+ and Yelp are obvious sites to work on for positive reviews. However, some industries have specific sites, such as Angie's List for home repairs or The Knot for wedding services, to consider.
If you have one negative review but 25 positive reviews, most prospective customers are going to assume that the one bad review was an isolated experience or just a grumpy person. Ask satisfied clients to leave a review for you and provide a link to make it easy. Also keep in mind, as The Reputation Economy's author states, "The U.S. Federal Trade Commission requires disclosure if you pay people to leave a review, but there is no prohibition on giving a coupon and then separately asking for a review."
Managing your online reputation is necessary. With exceptional customer service in mind and by using a few simple tools and strategies, you should have no trouble maintaining a positive reputation in cyberspace – which may cause you to gain some new customers.
---
About the author:
Angela Mackintosh is CEO at WOW! Women On Writing, where she works as executive editor and online marketing director; she is also CTO at two corporations in the MMJ industry, where she is responsible for developing their overall technology and marketing vision as well as managing their online reputa
---