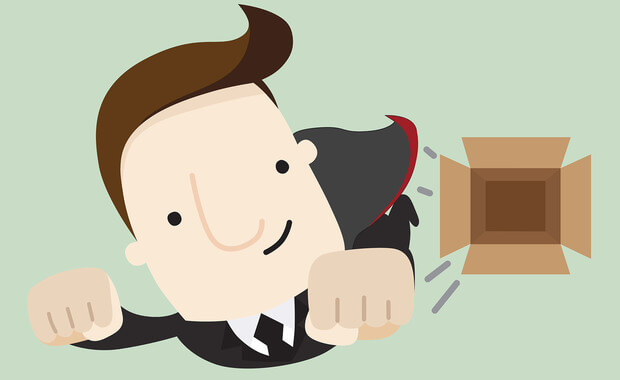 Think Outside the Franchise Box
When you think about franchises, do cookie cutter restaurant
chains and retail stores come to mind? Think again. You may not have been
thinking of a niche or more unique business concept when you first started
pursuing a franchise, but maybe you should. Whether it is a high-end pet resort
concept or a way to introduce kids to basic soccer skills, there are more and
more unusual franchise ideas available today.
According to the International Franchise Association's annual
Franchise Business Economic Outlook for 2017, franchises are expected to grow
by $36 billion in 2017 through business and job additions. If you have been
dreaming of being in business for yourself, but not by yourself, now may be the
perfect time to investigate one of the more unique, niche franchise concepts
available to entrepreneurs. Here are some possibilities for you to explore:
Created by a second-generation chimney and fireplace
technician, Midtown Chimney Sweeps provides the components needed to create a
successful chimney cleaning and hearth maintenance business. According to a
2009 survey conducted by the U.S. Department of Housing and Urban Development,
35 percent of American homes have a usable fireplace. Not only is there a
market for these services, but also many of the existing chimney cleaners
working today are over 50, meaning retirement is on the horizon. Midtown
Chimney Sweeps uses the latest technology, from their Triple Filtration Soot
Buster to their high-tech business software, so franchise owners have the tools
to compete in a nationwide market.
According to a survey conducted by Racor Home Storage Products
in 2013, about 67 million homes have a single-car garage, while 63 percent have
a two-car garage. For many Americans, the garage is not only a place to store
lawn equipment or their cars, it has become an extension of their home's living
space. In fact, the demand for home garage organization is expected to increase
by 5.6 percent per year. Garage Experts franchises are prepared to meet this
need with their installation of garage floor coatings, garage storage cabinets,
garage ceiling racks and garage slat-wall. Ranked as one of Entrepreneur magazine's top 500
Franchises for 2016, Garage Experts offers a turnkey franchise opportunity to
capitalize on this demand.
The pest control business is a booming one, currently valued at
$11.4 billion a year. Mosquito Joe helps entrepreneurs capitalize on this
opportunity by offering extensive training and support, as well as a
significant long-range earning potential. What's more the Mosquito Joe pest
elimination service is a feel-good business—you are helping people enjoy the
outdoors without the hassle of bug bites. With the recent headlines about Zika,
the worry over mosquito-borne illness is high, meaning more and more homeowners
are projected to seek out pest control for their yards so they can feel safe
having fun outdoors. Mosquito Joe is veteran friendly, as well, offering a
discount to hometown heroes who invest in a franchise opportunity.
Think that watching birds is for the birds? Well 52.8 million
people say they watch and feed birds in their own backyard, adding up to a $6.9
billion a year business. For those with an interest in the outdoors or
wildlife, a Wild Birds Unlimited franchise can be a lucrative investment in
their future. Featuring products designed by experts to meet the needs of
birds, as well as to be enjoyable for the people who use them, the core mission
of Wild Birds Unlimited is to bring people and nature together. The Wild Birds
Unlimited business model has been proven over 30 years and rated No. 1 in
retail for franchisee satisfaction.
Simple to buy, simple to own, simple to make money—BodyBrite
keeps the focus on their mission statement and slogan, "Let Your Beauty Shine."
New technologies and a growing demand have fueled the franchise's growth in the
past 10 years, as more and more people seek ways to rid themselves of unwanted
body hair and wrinkles. BodyBrite has taken the concept of Laser Intense Pulsed
Light (IPL) hair removal, anti-aging and skin rejuvenation and streamlined it
to make it affordable for the average consumer. Requiring no beauty industry
knowledge and ideal for spaces around 1,000 square feet, a BodyBrite franchise
offers a path to owning your own business that is easy to execute and manage.
---
About the author:
Eric has been in franchising for well over a decade, wearing many hats along the way. His original stint was as a franchisee, where his most valuable experience was not as a business owner but rather helping others to buy a franchise of their own. Its that experience that has served him well at Franchise Gator, where he started in 2005.

Eric was appointed as General Manager of Franchise Gator in December 2013. Prior to that, Eric's chief role was as Director of Sales and Service, consulting with franchisors in an effort to help them connect better with those using Franchise Gator to find the perfect opportunity. Eric's expertise in this area was a driving force behind the Gator Dashboard, a platform that assists prospective franchisees during the exploration phase.

When not in the office, tends to his home based franchise, which consists of his wife Stacey and 2 kids, Presley and Spencer. Eric is currently working towards his Certified Franchise Executive (CFE) certification through the International Franchise Association (IFA).
---