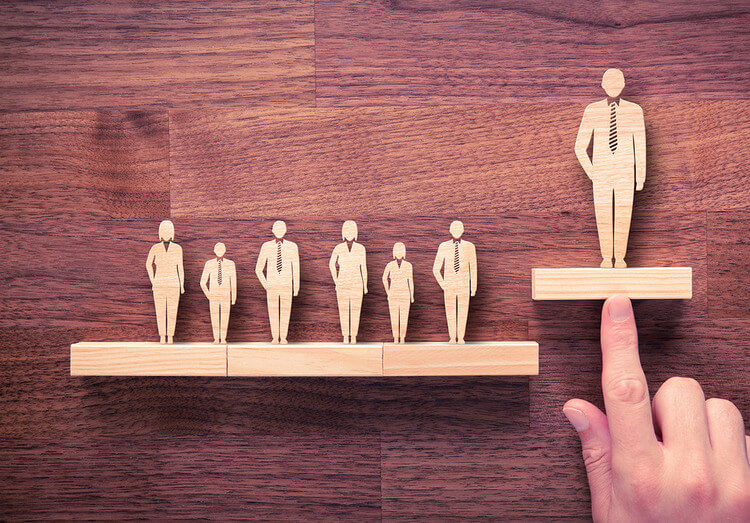 It's true that the franchises that tend to succeed over the
long haul come from tried and true sectors: restaurants, hotels, senior care,home services. That almost any concept can be franchised is also true — kid
yoga, crime scene clean-up, doggie makeovers … if you can conceive it, there's
a good chance a franchise opportunity exists. Of course, some of these ideas
catch on, experience rapid growth and then flame out. Others trundle along
never quite developing the traction to flourish. And a handful end up having
staying power.
This is not to dissuade anyone from pursuing a new idea in
franchising. After all, 20 years ago the idea of an all-night fitness center
probably seemed "out there." And yet today Anytime Fitness is the No. 1 fitness
franchise in America and in 2015 was the No. 2 overall franchise in Entrepreneur magazine's Franchise 500.
You can find examples of success across the spectrum. But
whether it's a concept within the traditional sector or one that could be
categorized as an outlier, there are consistent markers that distinguish the
winners from the also-rans. We have compiled these markers into three things every potential franchisee should know:
1. The franchisee's affinity for business trumps specific experience.
You'd have a hard time
finding a successful franchisee who hasn't brought an "all-in" attitude to his
investment. On the other hand, it is not hard to find franchisees who are
successful in a business category in which they had little or no practical
experience. In virtually every franchise category, the former is far more
important than the latter.
"What sort of background do we look for? We're looking for
someone with entrepreneurial spirit, who is passionate about teaching
children," said Greg White, vice president of Franchise Development for Kiddie
Academy. "A teaching background is nice to have but not necessary. We have a
deep training program, online and here at the corporate center, that is
extremely comprehensive to cover our operating, marketing and finance
processes. But the franchisee needs to bring the right attitude. That's one
thing we can't teach."
Honestly assessing your strengths and weaknesses is key. Almost
no one has skills across all the disciplines required to run a successful
business. It requires collaboration and, most often, a team effort.
"In our business we find many franchisees have that caring gene
which is extremely important," said Christopher Seman, president of Caring
Traditions, a franchise specializing in helping seniors and their families
transition from independence to assisted living. "But the sales gene is just as
important. You still have to generate business, and if that sales mentality and
capability is missing you must recognize that in yourself and recruit to fill
that role and ensure your operation's success."
Understand that you can hire experience and expertise in
disciplines that are new to you. What can't be hired is the passion to do
whatever it takes, invest whatever time is required and make all other
interests (including, sometimes, family and friends) secondary to the success
of your enterprise.
Chris Beer, who owns an Our Town America franchise, put it this way in a Franchise Business Review article: "Be prepared to hit the ground running and maintain a
positive attitude. The first several years of owning a business requires a lot
of hard work but can be invigorating if you keep the long-term goals top of
mind. Surround yourself with positive people who represent a skill set that
will allow you to spend time in areas where you exhibit strength."
2. Beware any franchisor not invested in your success.
Unfortunately, there are stories where
franchisees had frequent and useful communication with their franchisor and
staff in the beginnings of their relationships only to see that support dwindle
with the passage of time. This journey is a marathon, not a sprint, and it is
incumbent on you to make sure that your franchisor is there to support you over
the long haul, well after he has received your commitment and your up-front
money.
White emphasized the importance a commitment to due diligence
plays in franchisees who succeed. "Validate and verify that you are going to
receive support from the franchisor," he said. "When you meet with the
franchisor ask them 'What is your role, and what can I expect from you?' What
you should be hearing is that you will receive continuous support, that there
are business consultants available to you. Verify what happens post-agreement.
All of these are critical to your success."
Also critical is aligning with a franchise committed to being
at the leading edge of their industry. In today's rapidly evolving business and
technology climate, businesses that fall behind can quickly fall victim to more
ambitious competitors. Your franchisor must be dedicated to leading its
business partners in the right direction, investing the resources to dependably
remain in the vanguard of their industry.
Those franchisors who have the proper support mechanisms in
place and who are investing the resources to stay out in front in their
category will be indispensable allies in your success.
"While opening up a new business is inherently a risky proposition, for me, by
purchasing a franchise from a well-respected franchisor, I feel that I was able
to reduce the amount of risk involved," Susan Maranhao told Franchise Business Review. Maranhao owns
a Wild Birds Unlimited franchise. "I also didn't and still don't have to be an
expert in everything," she added. "I learn from the expertise of the franchise
team, who provide me with lots of great information to help me run my business.
My franchisor also has staff whose job it is to both develop and find new
products to sell, to develop marketing plans and to provide best practices in
store operations.">
3. Look for a vibrant community of fellow franchisees.
It's unlikely you'll find a more revealing
indicator of a franchise than the health and contentment of their franchisees.
Successful franchises have a community of franchisees who are active,
supportive, eager and willing to share information and problem-solving insights
with one another. That collaborative spirit is in many ways as important as the
formal support and training provided by the franchisor.
"Get
involved in the community and network, network, network," explained Connie
Chandler, owner of a Minuteman Press franchise, in a Franchise Business Review article. "Getting your and your company's
name out there as much as you possibly can is crucial to building your
business."
In addition, by modeling the actions of others who are already
succeeding, it's often easier to achieve your own success. "A little after we started,"
Chandler said, "we were given the name of a Minuteman Press franchise owner who
had a shop that was a similar size as ours. We spent the entire day with that
owner, and, to this day, we are still not only friends, but we can lean on each
other for advice. As we've met more and more fellow franchisees, our support
network has grown even further."
The odds of your success are directly related to how much due
diligence you apply to your evaluation of a franchise. The more you know, the
more confident you can be that your investment will deliver on your financial
and lifestyle goals. Focus your research on the three areas covered — your own
strengths and passions, your franchisor's commitment to support and innovation,
and the vibrancy, health and openness of the franchisee network — and you can
take these lessons of success to the bank.
---
About the author:
Eric has been in franchising for well over a decade, wearing many hats along the way. His original stint was as a franchisee, where his most valuable experience was not as a business owner but rather helping others to buy a franchise of their own. Its that experience that has served him well at Franchise Gator, where he started in 2005.

Eric was appointed as General Manager of Franchise Gator in December 2013. Prior to that, Eric's chief role was as Director of Sales and Service, consulting with franchisors in an effort to help them connect better with those using Franchise Gator to find the perfect opportunity. Eric's expertise in this area was a driving force behind the Gator Dashboard, a platform that assists prospective franchisees during the exploration phase.

When not in the office, tends to his home based franchise, which consists of his wife Stacey and 2 kids, Presley and Spencer. Eric is currently working towards his Certified Franchise Executive (CFE) certification through the International Franchise Association (IFA).
---