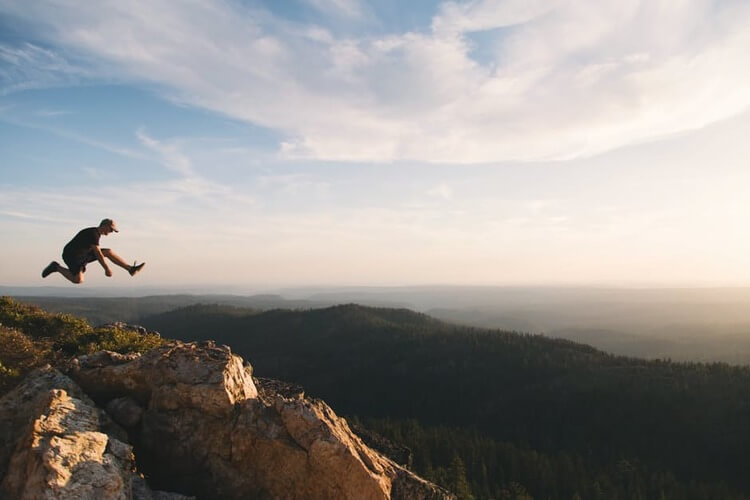 Transitioning from a member of a corporate team to working for yourself and leading your own employees is a dream many have. Pursuing such business opportunities, however, require not only passion and dedication, but also the insight into what you can accomplish on your own, and when you may need help. One way to bridge your desire for independence, as well as flexibility and job security, may be to investigate a franchise business. Before you decide franchising is right for you, be sure you have a true understanding of what owning your own franchise entails. You also need a clear idea of exactly what support the franchisor can offer you because without strong franchisor assistance, your future success is not guaranteed. We asked several franchise owners how joining a franchise system helped them achieve their business goals.
Take the leap to business ownership
Follow your passion
To have a successful franchise, no matter the industry, you have to be willing to commit both your time and resources to building your business opportunities and your team. In other words, you need to be passionate about your business. Start by developing a vision for what values and expectations you have for your business and then be prepared to embody those things for all your employees.
Paula Sotir opened her CarePatrol franchise in 2014. She advises someone considering franchising to care deeply about the business first. "I had over 35 years in health care and a background in operations, sales and new business," she says. "I wanted to find a business that would benefit from my past experiences and knew I wanted to help folks with their senior living choices."
Sotir's vision for her franchise has carried over to her employees. "They believe in our vision and value, and it's wonderful to watch them meet their personal and professional goals," she says. Because of the buy-in, her employees have with her enthusiasm for the business, her franchise was named the Franchise of the Year in 2016.
More security
One of the things that so many franchisees say they like about owning a franchise is that they are in business for themselves, but not by themselves. To that end, it is important to investigate what kinds of support the franchisor you are considering offers, and then be sure to actually follow the guidance they provide.
David Stein, the owner of an Office Pride Commercial Cleaning Services franchise, as well as an area developer for the franchise, explains how vital franchisor support has been to the success of his business opportunities. "The support I receive is constant, consistent, clear and correct," he says. "Office Pride is top caliber when it comes to engaging franchise owners." Stein shares that the company offers regular retreats for franchise owners, where they can learn from each other and build relationships. They also utilize monthly conference calls with their peers to spark innovation and engagement.
He also has found the business model and systems Office Pride offers franchisees very attractive. "The initial cash investment is very reasonable, making it easy to get started, and the cash flow is simple to figure out and begins quickly," he explains."While no one in the business gets rich quick, I've always seen that anything that takes time to build, will stand stronger if things get tough and be more resistant to failing based on a single event."
Live your values
Many a franchise has been made (or broken) due to customer satisfaction. Ensuring that your franchise's customers are happy with your service and product is key. Not only do you need to cultivate a workplace where appreciating customers is central to everything else, it's also vital that you engage with your local community in positive ways.
For instance, Kevin Hershock owns five Hungry Howie's Pizza locations in Michigan. One of the things he liked about the franchise system was how it encouraged managers and staff to get involved, in a variety of different ways, in their local community. From school fundraisers and charity events to donating to people in need and sponsoring local sports teams, Hershock says Hungry Howie's asks franchisees to work together with their staffs on a cause that can make a difference in their communities. It's more than just a focus on business opportunities, it's a means to connect and care.
"I worked for another pizza company for 12 years prior to opening up my first Hungry Howie's," Herschock recalls. "I was working long hours every day and thought that if I was going to be working that much that I might as well try to own my own store and work for myself." His pride in what he does extends to how Hungry Howie's has shone a spotlight on the value of giving back. "In every town where we have a Hungry Howie's franchise, we are a valued part of the community."
---
About the author:
Eric has been in franchising for well over a decade, wearing many hats along the way. His original stint was as a franchisee, where his most valuable experience was not as a business owner but rather helping others to buy a franchise of their own. Its that experience that has served him well at Franchise Gator, where he started in 2005.

Eric was appointed as General Manager of Franchise Gator in December 2013. Prior to that, Eric's chief role was as Director of Sales and Service, consulting with franchisors in an effort to help them connect better with those using Franchise Gator to find the perfect opportunity. Eric's expertise in this area was a driving force behind the Gator Dashboard, a platform that assists prospective franchisees during the exploration phase.

When not in the office, tends to his home based franchise, which consists of his wife Stacey and 2 kids, Presley and Spencer. Eric is currently working towards his Certified Franchise Executive (CFE) certification through the International Franchise Association (IFA).
---