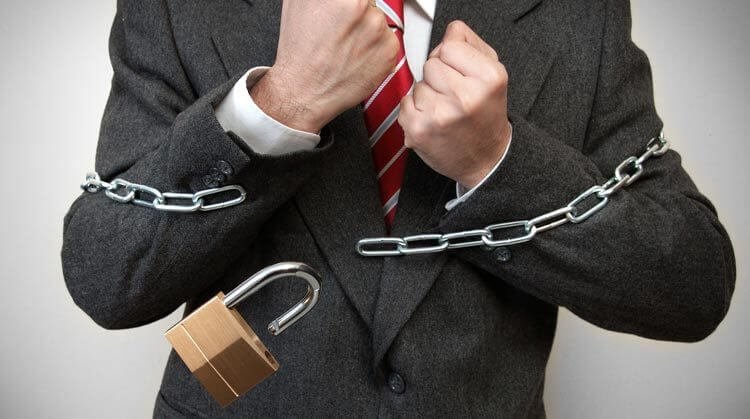 In spite of your good job and solid career, you are determined to realize the freedom and independence of owning your own business, with all of the financial and lifestyle rewards it offers to you and your family. You've decided it's time to control your own destiny — and you're not alone. The number of Americans quitting their jobs reached a whopping 3.22 million, as reported in a recent story by Yahoo Finance. That's the highest number since February 2001. Experts credit the overall confidence in the economy. The good news for potential franchisees is that the National Federation of Independent Business's (NFIB) most recent reading of small business optimism reinforces those numbers. The NFIB survey recorded the highest optimism ratings in nearly a decade. In other words, your timing is excellent.
Let's make a couple of assumptions. You have found the franchise you want. You've done — and continue to do — exhaustive due diligence on this franchise, its financial health and support systems. You've educated yourself on your market, your target customer and its potential for growth. Business plan, marketing plan … every "I" dotted, every "T" crossed. You know this is the right franchise for you. Capital is all lined up, either through self-financing, a bank loan, a Small Business Administration loan or funding through the franchise you will invest in.
In other words, your dream of owning your own franchise is essentially a done deal. All that's left is quitting your job so you can focus every bit of your energy and passion on your dream.
It's a big deal leaving behind the security of a good job for the uncertainty of entrepreneurship. To help process all the variables, we will break it down into two categories. The first, the Big Picture, includes all the macro issues that must be handled to ensure your economic, professional and mental health are where they need to be. You don't want complications impinging on your new venture. It's your dream and deserves all of your focus.
The second category, The Details, while less weighty, contributes significantly to your smooth transition and, in many ways, your future.
Think Big Picture
There's a lot of emotion tied up in pursuing a dream like owning your own business, and that's good. You'll need that passion to succeed. However, you can't let that emotion cloud sound logic and reasoning. You have important work to do today in preparation for that last day of work and that first full day of owning your own business.
We've chosen 60 days to frame this process. You may be on a longer time frame, or a shorter one, but the recommendations are the same.
Get financially lean and mean. These last two months of a dependable paycheck should be spent auditing your expenses and ruthlessly cutting the fat from your expenditures. Drastically trimming your expenses gives you more financial room to grow your new business. The easy cuts are the luxuries — dining out, vacations, shopping sprees, upper tier cable packages and so on. Are the children in private schools? Will public schools suffice? Can you drive a more practical car? Can you cut living expenses like utilities, groceries, mortgage? Speaking of mortgages, how about relocating to a cheaper address. Only you know where your threshold is, but this fat-cutting exercise is vital to your new business.
Address your debt. If you haven't already consolidated credit card debt, refinanced student loans or explored mortgage refinancing (if your current rate is a point or more above current mortgage rates), make it a priority. You have to service this debt while also launching and growing a new business. Make your monthly debt obligation as low as possible.
Prepare your family. It's easy to get family and friends excited about the upside of owning your own business. The realities can be a shock to the system — long hours, employee struggles, unpredictable economies. The stresses can add up, and in many cases it's the family that bears the brunt of the fallout. Make sure the people closest to you know the potential challenges, as well as the upside of this venture.
Details, Details, Details.
Your job has been good to you, provided a living for you and your family and probably, in some ways, helped motivate you to pursue the dream of owning your own business. Show your employer and workmates the respect they deserve.
Collect your belongings: All those connections and relationships you groomed — vendors, colleagues, media contacts, resource providers and clients (although you must be cautious about clients; see "Respect their turf" below) — you earned those and you should take them with you. Don't take company office equipment, stationery, office supplies, etc. That's tacky. And illegal.
Write a resignation letter: Take the time to craft a good one. It doesn't have to be long — a few sentences is fine — but it should be respectful. Express your gratitude to your employer for the opportunity and the knowledge you've gained. Wish them well. Anything more than that is up to you.
Respect their turf: If your new business is in a competing or even a peripheral industry that could benefit from poaching clients from your former employer, resist the urge. Especially if you're leaving a large, well-funded corporation that doesn't take kindly to threats to their profit-making ability. You could find yourself in time- and cash-sucking litigation, the very last thing your brand new business needs. It's also bad form and not a reputation you want to be saddled with.
Respect their turf, part two: In the same vein, resist the urge to immediately recruit former workmates into jumping ship and joining your organization. This too creates unnecessary bad blood and, again, could prompt legal maneuverings by your old employer.
Be a good Joe and a pro: You want to leave on the best terms possible. If your employer asks that you help transition your replacement into his role, do it to the best of your ability. Even if your employer is taking the low road out of frustration with your decision to leave the company, rise above it. And under no circumstance should you ever bad-mouth your old employer. Your new customers will judge you by how professionally you conduct yourself. Plus, there's always the chance your old employer will send you new business for your willingness to maintain the bridge rather than burn it.
Finally, banish second thoughts and don't look back. You've done your homework, conducted all the research, background checks and due diligence. After all that effort, your passion for this endeavor remains as high as when you started your journey toward owning your own franchise business. So go forward confidently, without hesitation or regret for the job you're leaving. That's the only way to give this dream your all.
---
About the author:
Eric has been in franchising for well over a decade, wearing many hats along the way. His original stint was as a franchisee, where his most valuable experience was not as a business owner but rather helping others to buy a franchise of their own. Its that experience that has served him well at Franchise Gator, where he started in 2005.

Eric was appointed as General Manager of Franchise Gator in December 2013. Prior to that, Eric's chief role was as Director of Sales and Service, consulting with franchisors in an effort to help them connect better with those using Franchise Gator to find the perfect opportunity. Eric's expertise in this area was a driving force behind the Gator Dashboard, a platform that assists prospective franchisees during the exploration phase.

When not in the office, tends to his home based franchise, which consists of his wife Stacey and 2 kids, Presley and Spencer. Eric is currently working towards his Certified Franchise Executive (CFE) certification through the International Franchise Association (IFA).
---