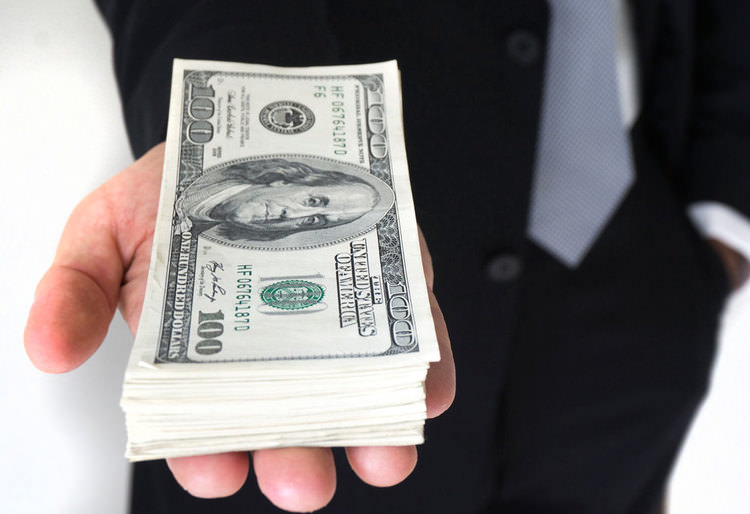 Are you interested in owning that sub shop? Or do you have your eye on the ice cream franchise down the street from you? For most franchises, equipment financing is an important part of the startup process. Equipment purchases make up anywhere from 30-70% of a franchise's operating costs. Fortunately, it's pretty easy to obtain equipment financing, and there are several ways in which franchisees can save money on it.
Where to Get Equipment Financing for a Franchise:
The best place to start when looking for equipment financing is the franchisor. Franchisors often have arrangements with leasing companies to lease the franchisee essential equipment.
It's a particularly good idea to work with the franchisor if there are very specific equipment requirements. For example, McDonald's franchisees must get a specific kind of oven, and Pinkberry franchisees must get special equipment to dispense frozen yogurt. You can also get the best interest rates by working with your franchisor's preferred leasing partners.
If the franchise you're considering doesn't offer assistance, you can get bank financing, SBA financing, or look into nonbank lenders that specialize in equipment leasing for franchises. More details can be found in FitBiz Loans' Guide to Franchise Financing.
How to Save Money on Equipment Financing:
Get the Right Type of Financing
Make sure that the lender you are working with focuses on equipment financing and not just on general purpose working capital loans. A lot of franchise owners end up using working capital loans to get equipment, and they overpay because such loans don't place as much value on the fact that the equipment serves as collateral for the loan. They charge a higher rate regardless of what collateral you have or how you plan to use the loan proceeds.
Fortunately, equipment specific financing is relatively accessible and affordable. As mentioned above, your franchisor may work with companies that specialize in equipment leasing.
Lease Instead of Buy
Leasing instead of buying equipment can save you hundreds or even thousands of dollars. The benefits of leasing are threefold:
●A lease is typically easier to get than a loan.
●No down payment is required on a lease (up to 100% financing is available, including for soft costs).
●A lease is more flexible than a loan.
By leasing equipment for your franchise, you avoid paying significant costs up front. You can also finance soft costs, such as equipment delivery fees, into the loan, which reduces your out-of-pocket costs. Depending on the type of lease you get, you can also benefit from lower monthly payments.
Choose The Right Type of Lease
There are two main kinds of equipment leases: capital leases and operating leases. Choosing the right one for your franchise can save you money.
Capital leases are also called $1 buyout leases. You lease the equipment for a few years (typically 2-5 years), make monthly payments, and then pay $1 or some other nominal sum of money to own the equipment at the end of the lease term.
With an operating or fair market value (FMV) lease, you lease the unit for as long as you need it, and if at the end of the lease you decide you want to own the equipment, you can buy it for what it's worth at that time.
So which type of lease should you get? FMV leases are typically more difficult to get and require a higher personal credit score and business revenues. But if you can qualify, a FMV lease is usually a better choice.
An FMV lease has lower monthly payments, and if you decide at the end of the lease that you want to own the equipment, you usually don't have to pay the fair market value. That's right. Leasing companies won't tell you this, but you can negotiate with the lessor to give you a discount on the purchase price at the end of the lease. The lessor would rather sell the equipment to you at a discount than hunt around for a different buyer, so you can actually save money in the long run by getting a FMV lease.
Take Advantage of Tax Benefits
Regardless of the type of lease you choose, there are tax benefits that you may be able to take advantage of to save money.
Franchise owners with a buyout lease can deduct the cost of equipment under Section 179 of the federal tax code. Under this tax provision, the government allows small business owners to write off up to $25,000 on qualified new and used equipment that is purchased and placed into service during the tax year. In previous years, the ceiling has been increased to $500,000, and we expect the same to happen this year. By using Section 179, a franchise can significantly lower its tax bill.
If you have a fair market value lease, you can deduct your monthly lease payments as a general business expense.
Try Used Equipment
Our last tip for saving money is to finance used equipment. While it may not be a good idea to get used technology equipment, other equipment such as refrigerators and vehicles work just as well used as they do new.
If a nearby business is closing down, you may be able to get a bargain on the equipment they're leaving behind – ask if the manufacturer's warranty will transfer over. You can buy used equipment at auctions and surplus sales. The leasing company that your franchisor works with may also lease used equipment.
Franchise owners can sometimes save 50-60% off the sticker price with used equipment! And tax advantages, particularly Section 179, apply to both new and used equipment.
Bottom Line
Having the right equipment is essential to your success as a franchise owner. With the tips outlined above, you can get the equipment you need without breaking the bank.
---
About the author:
Priyanka Prakash is a business analyst and staff writer at Fit Small Business. She has experience working at a start-up and is interested in software and services that help small businesses succeed. Her areas of expertise include Help Desk software, small business lenders, and more.
---