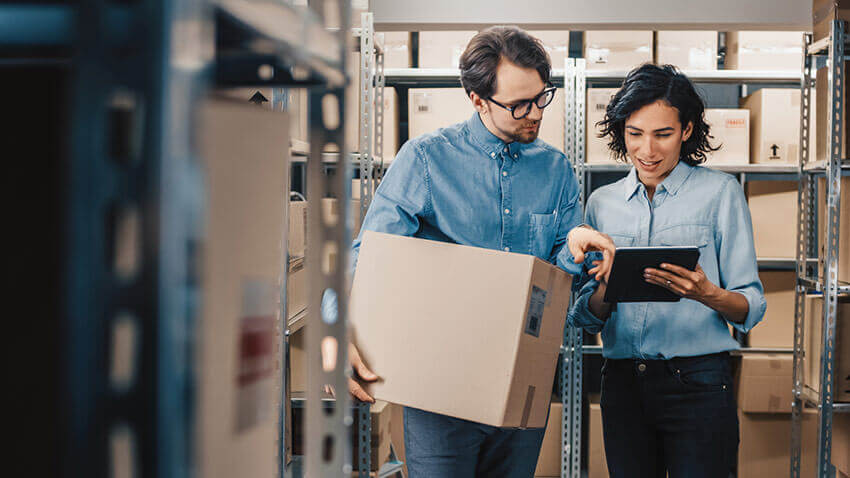 When it comes to finding your next big franchise opportunity, there are several options to consider in a volatile post-pandemic market. As so many around the globe are returning to "normal life", an increase in demand has left many industries facing inventory shortages. For franchisees, this often means having to say "no" to customers when items are on backorder and will not be restocked for weeks.
Luckily, there are franchises out there who will take proactive steps so that you will never have to worry about opening your store with half-empty shelves. One example of this is what the Batteries Plus corporate team has done to spare their franchisees of these inventory obstacles. When considering your next franchise opportunity, consider whether or not the franchise has the following characteristics:
Strong internal teams in place. When researching franchise opportunities, it is vital to get a "full-picture" view of how corporate operations run and the parties that are involved in each sector. Batteries Plus has teams, such as the supply chain and product management teams, who are specifically dedicated to sales forecasting and product inventory. They have played a vital role in ensuring franchisees can focus on running their business and building connections with customers, while the franchisor takes on the more demanding aspects of inventory management.
Takes a proactive approach whenever possible. If the pandemic has taught us anything about business, it is that investing in an essential business is the best way to maximize your ROI. These businesses were able to stay afloat throughout the height of the COVID-19 pandemic, even as others were closing their doors. Being able to remain profitable during some of the most unpredictable market fluctuations in recent history is what will allow franchises to stay ahead of their inventory and stock their warehouses to avoid any future shortages.
Capitalizes on vendor connections. When franchisees choose an established franchise, like Batteries Plus, a recession-resilient business for over 30 years, they can take comfort in knowing that the corporate team has built foundational relationships with vendors and partners over time. For instance, the Batteries Plus team meets with their domestic vendors every week in addition to working with agencies overseas. This has allowed them to get ahead of the game, with inventory orders already in place for the remainder of the year.
Expects the best, but prepares for the worst. As we have learned throughout the past year and a half, things can change in the blink of an eye. You should certainly look for franchises who are optimistic, but do not overlook the basics. Make sure it is one that has a plan in place to sustain business and maintain profitability through sudden hurdles that may come about.
Sets franchisees up for success. Signing on with a franchise that provides unwavering support to franchisees will make all the difference in your business venture. Although seasoned business professionals are certainly capable of doing it all on their own, they shouldn't have to. Having a solid model in place and team members who are always available to answer questions and address concerns is what will help franchisees avoid major business obstacles like inventory shortages.
You can help set yourself up for success, too, by asking the right questions. Batteries Plus's proactive strategy has allowed them to double their growth in certain categories, even during the pandemic and recovery phase, while other franchisors are still trying to get ahead of inventory shortages. Inventory management can be stressful, but it doesn't have to be.
---
About the author:
Jon Sica, Chief Strategy and Development Officer of Batteries Plus, manages all franchising, development and strategic operations for the brand and is directly responsible for identifying and cultivating the strategies that will keep Batteries Plus a thriving national brand that's continually poised for growth. Jon joined Batteries Plus in April 2019, and in May of this year was named to Retail Touchpoints 40 Under 40 list. Prior to this, Jon served as Group Director of Business Operations at Whataburger where he was responsible for segment planning and production, acquisition integration, enhancing franchisee communication, and implementing improvements to segment operations. Before joining Whataburger, he held a number of leadership positions during his almost 10 years at Cabela's, opening new commerce channels and spearheading initiatives to improve company profitability more than $130M. He was also instrumental in Cabela's $5B transaction to Bass Pro Shops in 2016, helping achieve a purchase price that was about a 20% premium to market cap at the time.
---