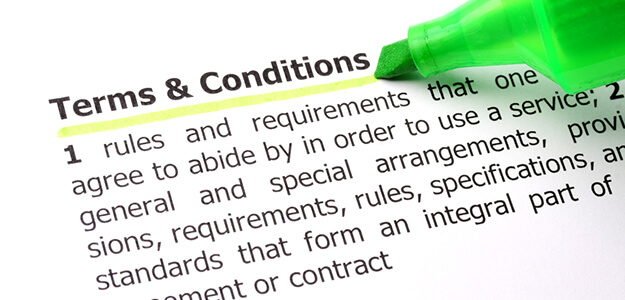 What Are the Requirements to Start a Business?
Starting a business takes more than just a good idea. You'll have to meet certain financial and legal requirements before getting your company up and running. This article looks at the basic requirements to start a business and what it takes to meet them.
A Business Plan
While a business plan isn't a legal requirement, a written plan is often necessary to obtain a small business loan and other funding needs when starting a business.
A business plan contains useful information, including:
Your business name and description
Company management structure
Market research and competitive analysis
Financial projections
Funding needs
This document can be more important when operating as a partnership, as it will keep you and your business partner on the same page about your respective roles.
A Business Structure
The way you structure your business greatly impacts your day-to-day operations and how you pay your taxes, making it one of the most important requirements to start a business.
Business owners have five main business structures to choose from:
Sole proprietorship
Partnership
Limited Liability Company (LLC)
C Corporation
S Corporation
It's important to perform careful research on the pros and cons of each structure, as this will have long-term effects on the way your company operates. For example, a sole proprietorship is one of the easiest business structures to manage, though a limited liability company (LLC) offers additional protection against financial liability.
A Business Name
The chances are that your business name was the first thing you thought of when you dreamed of starting a business. But if you're a sole proprietor, you'll have to register a "Doing Business As" (DBA) or "Fictitious Business Name" (FBN) with your state or local government.
Registering your business name will allow you to use it for branding and marketing purposes. If you don't register, your business name will default to your legal name, which can make it confusing when trying to work with lenders, vendors, or other business associates.
Permits and Licenses
Depending on your industry and local area, you may also need additional permits and licenses. Federal licenses are required for any business activity regulated by a federal agency. This requirement commonly includes businesses that serve alcohol or sell tobacco, firearms, and other regulated products.
Your state may have additional licensing requirements that you'll need to comply with before your doors can open. You'll also be required to display your permits and licenses inside your business in a prominent location to stay in compliance.
An Employer Identification Number (EIN)
Most businesses will need to obtain an Employer Identification Number (EIN) from the IRS. An EIN functions like your company's Social Security number and identifies your business for tax purposes.
If you operate as a corporation or partnership or have employees, an EIN is an essential requirement, though any business can apply for an EIN to make it easier to pay taxes.
Having an EIN can provide an additional layer of protection against personal liability and save you from having to put your own Social Security number on your business documents.
Tax Compliance
Every business must pay taxes, including:
Income tax
Self-employment taxes
Sales tax (when applicable)
This requirement demands proper bookkeeping and careful planning, so many business owners choose to hire a CPA or outsource to an accounting firm.
Business owners should also plan to pay estimated taxes quarterly. Doing so ensures that you comply with tax requirements and manage your tax liability appropriately.
Business Insurance
If you have employees, you'll be required to purchase business insurance. This policy will cover general liability and workers' compensation insurance for your staff.
Other businesses may still need to purchase business insurance, depending on the requirements of a landlord, business partners, or even lenders. Insurance is always a wise investment, as it can prevent you from financial liability in an accident, natural disaster, or lawsuit.
Starting a Franchise Is Easier than Opening a Solo Business
As you can see, there are many requirements to start a business. These requirements are why so many entrepreneurs opt for a franchise. When you own a franchise, the franchisor can provide you with market research, access to resources, and guidance to make the startup period a lot less stressful.
In other words, a franchise allows you to be your own boss without the headaches that come from starting a company from scratch. To find a franchise in your area, search the listings on FranchiseGator.com, or contact us for more information.
---