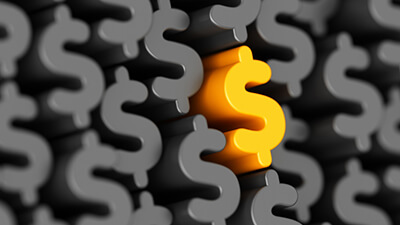 For many budding entrepreneurs, the idea of buying into an established business—via franchising—provides compelling value. After all, franchising offers a wide range of benefits including a proven business model, built-in customer base, the ability to be your own boss, and so on.
Before you jump right into looking for franchises for sale, though, it's worth considering the different types of financing or small business loans that are available.
If you're looking to buy a franchise, your might be wondering things like:
How much does it cost to buy a franchise?
What small business startup loans can you get for a franchise?
How much can you realistically get for a small business loan to fund a franchise?
Keep reading for the answers to these exact questions and more, starting with the ever-important question of cost.
How Much Does It Cost to Buy a Franchise?
If you're willing to do a little research, you can find franchises for sale for virtually any investment level—from $10k and under to upward of $1 million. According to ADP, most fall "somewhere between $100,000 and $300,000."
The startup costs for a franchise typically include various requirements for getting the business operational, such as franchise fees. The U.S. Small Business Administration (SBA) likens franchise fees to a "cost of entry" for franchise ownership, as well as a literal "license to own and operate the franchise business." According to the SBA, franchise fees generally range between $20k – $50k—and does not include marketing fees or royalties.
In addition to the franchise fee, other franchise startup costs can include:
Buying or improving a real estate property
Equipment and supplies
Furniture and related fixtures
Training materials
What If I Don't Have $50k Lying Around?
We hear you. If you don't have that kind of cash laying around, no worries. Plenty of options for business startup loans are out there that can make franchise ownership a real possibility (even if your funds are limited). We'll explore those options next.
What Small Business Startup Loans Can You Get for a Franchise?
There are several business loan options that can be used for buying into a franchise. One of the most popular options is provided by the SBA. According to the SBA, around 10% of SBA loans go toward franchising efforts. Aspiring franchisees who meet the outlined requirements can secure the funding they need through SBA loans for startups—such as an SBA 7(a) loan.
Is an SBA Loan Easy to Get?
Compared with other loan types, SBA loans aren't considered particularly difficult to obtain. There are several factors that determine SBA 7(a) loan requirements—including, at the most basic level, that the startup or franchise:
Operates for profit.
Meets the SBA's definition of a small business.
Does business in the United States.
Learn more about SBA 7(a) program eligibility, terms, and conditions via the SBA's website.
Do SBA Loans Have to Be Paid Back?
Yes, SBA loans are intended to help business or franchise owners to cover short- and long-term expenses associated with starting the business—as such, they must be paid back (or risk defaulting). When an SBA loan is approved, the recipient is expected and obligated to repay the loan (plus interest) in a timely manner. If you use an SBA 7(a) loan for working capital or inventory, the maximum repayment term is 10 years.
What Are Alternatives to SBA Financing?
Before committing to an SBA loan for your franchise, it's important to know that you have options. In addition to SBA 7(a) loans, you might also have access to financing options provided by the franchisor (if offered), as well as conventional banks or credit unions.
You can also consider franchise or small business financing options like:
Working with a business partner to raise necessary capital.
Using home equity as collateral in a home equity loan.
Borrowing from friends, family, or even crowdsourcing.
Dipping into a retirement plan's accrued value (not necessarily recommended).
Consulting the International Franchise Association (IFA) to explore additional franchise-friendly funding options.
How Much Can I Realistically Get for a Small Business Loan to Fund a Franchise?
This is a really loaded question, since there are so many variables that come into play. That being said, you can get a good idea through Franchise Gator's free fundability assessment. To get started, you'll be asked to input responses to questions like:
What type of loan do you need?
What's your funding goal?
What is your funding timeframe?
From there, you'll be well on your way to finding—and securing—a small business loan that meets your needs and will enable you to begin your journey toward franchise ownership!
How Do I Find the Best Small Business Loan Rates?
If you go through a bank, business loan interest rates fall between 4.90% and 9.83%, according to the Federal Reserve. Several major banks have offerings within this threshold, including Bank of America, JPMorgan Chase, and Wells Fargo—NerdWallet's top 3 bank options for bank-backed small business loans for startups and franchises.
Find (and Fund) Your Franchise at FranchiseGator.com
At Franchise Gator, we want to empower you to take control of your future without letting funding requirements intimidate you. The truth is, there are franchises and funding opportunities for a wide range of investment levels. You can take your free assessment today to see what you qualify for, check out our Top 100 Franchises for sale, or browse available franchises by investment level or industry/category.
---