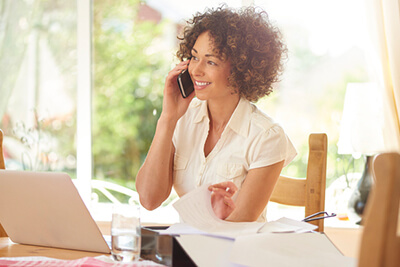 Starting a business takes a lot of money. Thankfully, if you need funding, there are ways to acquire it—through programs like the SBA loan. And you may be surprised at just how much you can borrow (here's a hint: the max number uses more than one comma). All it takes is knowing your options, having a solid business plan, and filling out a few documents.
Franchise Gator loves empowering people to become business owners. In this article, we're going to show you how to obtain SBA funding for your business ventures—and why franchising makes this process way easier. As we'll cover below, there are various options for getting an SBA loan to buy a business, and many of those loans give favor to solid business plans and established histories of success. Read on to get one step closer to your goal!
Is It Hard To Get an SBA Loan for a Business?
It'll take some work, but you can absolutely do it! Out of the three lending programs the SBA offers—7(a), CDC/504, and microloans—there is a wide variety of options available for small business loans. The SBA also offers several ways to assist various minority groups looking to become business owners. What's more, some of these loans are even easier to be approved for when starting a franchise. Getting a loan may feel challenging, but with a solid business plan and the right resources at your fingertips, funding is within your grasp.
What disqualifies you from getting an SBA loan? In general, a few things may hurt your chances, but not shut them down entirely:
Having a criminal record
Past history of defaulting on loans
A credit score below 690
Additionally, some types of SBA loans have restrictions based on your business size, profit margins, and what you intend to do with the money. For example, lenders cannot approve 504 loans for businesses with a tangible net worth of more than $15 million, nor approve microloans for purchasing real estate. Certain industries may also be ineligible for some SBA loans; specifically, 504 loans are not for lending businesses, political businesses, or life insurance companies.
How Much Money Does the SBA Give You?
The amount of money you can get from an SBA loan depends on which lending program it comes from:
Microloans, the smallest SBA loan program, typically cap out at $50,000 and average $13,000.
504 loans max out at $5 million per project (in some cases, you can borrow for multiple projects).
7(a) loans offer various rates and maxes—some as low as $350,000, but others are much higher!
As a quick side note, it's worth knowing that technically, the SBA is not giving you the money. Instead, the SBA partners with a group of trustworthy lenders, many of which apply to be part of the SBA's directory. These lenders are who you're borrowing from when you take out an SBA loan.
How Much Can an SBA Loan Go Up To?
SBA loans can reach pretty high amounts! A 504 loan can go up to $5 million, but certain 7(a) loans can even go beyond that! Keep in mind, though, lenders aren't going to hand that money out to anybody who applies. Most likely, those who get approved for larger loans will have a strong business model and clear plans for what they're doing with that much capital. It's not impossible to get a big amount, but the lender wants to feel confident that you'll be able to pay the money back within the terms of the loan.
That's where franchising comes in. Franchises offer small business owners a much easier route to obtaining funding: they equip you with the stable business model lenders want to see, along with numerous examples of past success. 504 loans, in particular, are well suited to the needs of starting a franchise. As long as you pick the right franchise for your location, you already have a much higher chance of approval.
Franchise Gator: More Money, Fewer Problems
Most small businesses don't make it out of their first three years, and for a good portion of them, the cause is simple: insufficient capital. Thankfully, with the support of a well-established franchise, getting the money you need will be the least of your worries. And Franchise Gator has an entire directory of franchises you can search for—organized by industry, location, and even investment size. Take the next step towards becoming the business owner you want to be. Look through our directory today!
---