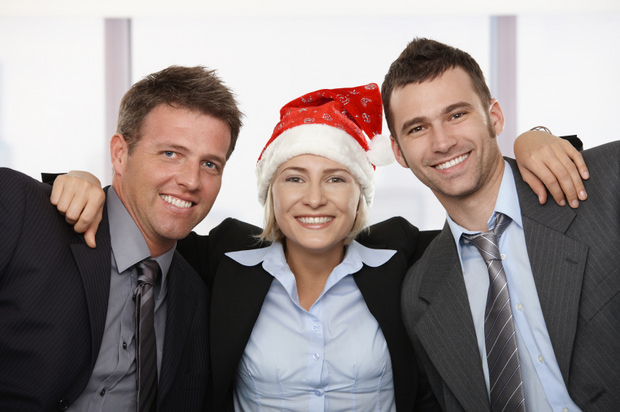 I recently saw a study that said 79% of Americans were either unhappy or apathetic about their current career. That is simply a shocking and sad figure. To think we spend 40+ hours a week doing something we don't really like or possibly truly dislike. Consider the next time you go out to lunch with your 4 co-workers that of the 5 of you 4 really don't like their career and are sitting there eating their tuna fish sandwich dreaming of the life that could have been. And as you expand your glare to the rest of the lunch room or restaurant imagine that 8 out of every 10 people in your gaze or counting each minute until they are off work and dreading the sound of the alarm the next morning.
But it doesn't have to be this way if you don't like your situation change it! It's the holiday season and while you are making your list of gifts for your friends and family scribble in one more gift for you. Simply jot down your name and next to it write the gift of "new career". Humans are certainly creatures of habit so sticking in a position you are not happy with is that that surprising for some amount of time. And certainly we all have obligations so we can just irresponsibly just up and quit our jobs. But with some planning and drive you can make a change and by next year's holiday season you may have the best gift a happy enjoyable life filled with a career you actually enjoy.
Consider sitting down and reflecting on what you don't care for in your current job. Take some time to be honest with yourself about what skills you bring to the table. Cross reference that with the funds available to you, your interests and industries you have always found intriguing and you will be on your way to determining what franchise opportunity might be the fit for you. As a franchise consultant I often help lead prospects to a brand that fits their lifestyle and budget. You would be amazed how differently you will feel when you are going to a business you own that matches your interests and skill set.
I am often told by franchisees how fulfilled they are and how different the other components of their life are now that they have gone forward with a franchise business and the pride they now feel as they see it succeeding.
When you get to the bottom of your holiday gift list don't forget yourself. Take your criteria, log onto your PC and start gathering information on franchise businesses. If you don't know where to start consider a website like Franchise Gator that will allow you to take your criteria and enter it into their filters so you are lead to franchise opportunities that are best matched for you.
Happy Holidays and good luck on your search – by this time next year you could be one of the 20%!
---
About the author:
For the past decade, Upside Group has been helping franchisees develop their business plans and marketing strategies with an aim to increase sales and to ensure long term success. Comprised of an experienced and professional team, Upside Group understands every aspect of the franchise model and how to execute the most effective strategies for a number of different business goals.

With measurable results and proven expertise, Upside Group is committed to providing clients with a list of comprehensive services that will strengthen the development of their franchise. The Upside franchise consulting business team is relied upon industry-wide to attract qualified franchisees that are in line with your strategic growth goals.

From sales planning to franchise lead scrubbing and screening, tracking, and customer management, Upside Group's proven franchise sales management professionals sell franchises, help with franchisee re-sales, and assist entrepreneurs interested in buying a franchise to find one in the industry that fits their professional vision and the potential for franchise profits in their local marketplace.
---