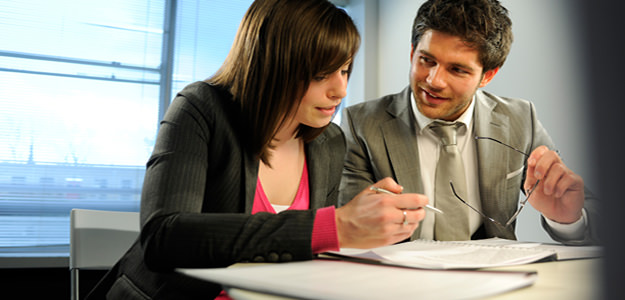 There are quite a few different types of financing options
for owners of franchised businesses. Just as a solid business plan is
necessary, so is a sound financial strategy. Explore the different financing
options available, shop around for the best terms and interest rates and do not
be hesitant to ask successful franchisers how they got started. Take the time
to learn from the best and all the secrets to success they may have.
Franchise Financing Options:
Home Equity Loans
If you own your home and have a considerable amount of equity, this may be a
good option for you. Lending institutions are generally more willing to lend
the capital required when there is collateral on the line. As there is more
personal risk involved, all risks and benefits should be analyzed before
considering this avenue of financing.
Silent Partner or Investor
Many franchisers have the skill, energy and motivation to survive, they just
lack the cash needed to start. If this is you, it may be to your advantage to
take on a silent partner or venture capitalist to secure your finances.
Consider all terms you are willing to acquiesce and how much involvement you
would want them to have.
Conventional Lenders
Banks are and continue to be the prime source of business capital. Approval
requirements have grown increasingly stringent as the economy continues to
recess, so this option is really only suitable for franchise owners with
pristine credit, sufficient collateral, enough cash on hand and the patience
and time needed to wait for a long, drawn-out approval process.
Merchant Cash Advance- Small Business Loans
Merchant cash advances are a great option for small businesses and franchises alike.
Based on future transactions rather than past credit history or present
capital, merchant cash advance loans can secure the capital you need. These
types of loans are based off of future credit or debit card sales with a
predetermined percentage of each transaction going to pay back the loan. This
is a viable option for owners with less than perfect credit and those with a
significant amount of credit card sales.
Alternative Lending Institutes
As bank loan approval requirements continue to be harder to obtain, independent loan brokers
have begun to fill the need for financing. Although there interest rates may be
higher, but there is still capital available for those that need it. Be sure to
understand and know all terms and repayment requirements before obtaining this
type of financing, this will ensure there are no unpleasant surprises down the
road.
You can secure the finances needed for your franchise or small businesses by
taking the time to explore all available options before signing on the dotted line.
Sara Mackey is a marketing director and
senior editor at Connexx.com, a website that helps bring
entrepreneurs and the financing they need together. Connexx has been an
authority on the internet since 1998 and has the tools and experience needed to
supply financing to any small business
---