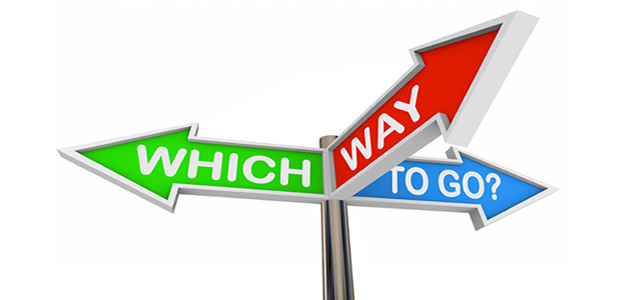 Finding the correct franchise for you can be a daunting task. There are literally thousands of franchise brands strewn across various industries. They range from inexpensive scaled down offerings to comprehensive, complex business models and everything in between. It is estimated there will be upwards of 500+ new franchise opportunities that will launch this year and they will be vying for new franchisees.
Certainly there is a lot of introspection necessary for you to figure out what type of franchise business would be the best fit for you. You have to consider investment levels, industry, number of employees, return on investment, territory and many other factors. Then once you narrow your list you have to consider job transition, life-style changes, budgeting and creating goals for your new business. There are certainly mounds of information to consider when making such a big life-style change. Well let's add some other items to the list!
The infrastructure of the franchisor will be paramount to the success of your new franchise business. When a business owner has a thriving business they have many options if they choose to expand and at some time they may ask themselves if franchising a good option for expansion and how to franchise their business? When they ask the question how do I franchise my business, they are going to find out there are many items outside the business they are currently running that need to be created to be a successful franchisor. There is a legal component to franchising which includes items such as an FDD, franchise agreements and compliance forms, these legal franchise documents frame the relationship between the franchisor and franchisee.
New franchisors will need to meticulously document their new franchise system and create items such as start-up manuals, operations manuals, grand opening documentation, marketing strategies and training systems. Performing this process is typically not contained in the skill-set of the average business owner and while some new franchisors go it alone and try to create all this important documentation on their own, others will have franchise consultants assist them in creating these essential documents and infrastructure.
So what does this mean for you? Well, once you choose the type of new franchise that best fits your list of criteria and have narrowed the selection to a select few, an advisable next step would be to investigate how they created all the necessary franchise documentation that you will be utilizing while running your new franchise.
So before you answer the question "what franchise is best for me", find out how your top choices answered the question "How do I franchise my business".
---
About the author:
For the past decade, Upside Group has been helping franchisees develop their business plans and marketing strategies with an aim to increase sales and to ensure long term success. Comprised of an experienced and professional team, Upside Group understands every aspect of the franchise model and how to execute the most effective strategies for a number of different business goals.

With measurable results and proven expertise, Upside Group is committed to providing clients with a list of comprehensive services that will strengthen the development of their franchise. The Upside franchise consulting business team is relied upon industry-wide to attract qualified franchisees that are in line with your strategic growth goals.

From sales planning to franchise lead scrubbing and screening, tracking, and customer management, Upside Group's proven franchise sales management professionals sell franchises, help with franchisee re-sales, and assist entrepreneurs interested in buying a franchise to find one in the industry that fits their professional vision and the potential for franchise profits in their local marketplace.
---