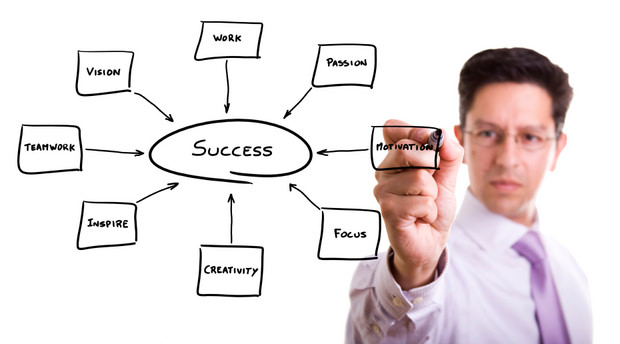 Did you always know you wanted to be an entrepreneur? Most people say no to this question. Some may have harbored a dream to one day start their own company, but franchising specifically is not usually among the list of childhood ambitions. In fact, a lot of franchise owners have ventured into this line of work as a second career. Our group of experts, in particular, started in the military before choosing their franchise path. Keep reading to learn about the road that led them each to becoming an entrepreneur.
Our veterans were asked:
"Was starting a business your first thought when you got out of the military? If not, how did you end up as an entrepreneur?"
Here's what they had to say:
---
No, and while I still hold a full time job I became a franchise owner partnered with my wife as she was the driving force behind becoming a small business owner.

Dave Duffy, Tropical Smoothie Café
---
Well I always knew that I wanted to own my own business, but immediately after serving I went to college and then I worked for nine years as an accountant and business analyst. Being a small business owner has always been a dream of mine. I always wanted to become an entrepreneur growing up. My father was a successful entrepreneur, so it was always something that I wanted for myself. Throughout college and while in the army, I was always thinking of how I could start my own business. I wanted to find a role that would allow me to make a positive contribution to my community and the FirstLight HomeCare concept was an amazing opportunity to make that happen. I joined the Army to serve my country and now I want to continue serving at the local level.

Sam Dan, FirstLight HomeCare
---
No, I was a High School Junior Navy ROTC instructor for 15 years. I tried retirement for 3 months and could not stand it. I decided to do something that I enjoyed, which is helping others discover cruising.

Isaac Ingram, CruiseOne
---
Yes " I knew I wanted to own my own business and the skills I learned in the military made it a lot easier.

Dave Dequeljoe, Flip Flop Shops
---
No. Not the first thought, but not far. Spent initial few months determining what I wanted to do. Determined that I wanted to work for myself/become a business owner and found a business that looked enjoyable, profitable and purposeful.

Ken Duenzl, Caring Transitions
---
No. After working in the Semiconductor business and getting a MBA, I wanted to do something that I could call my own.

Cliff Hudson, FreshCoat Painters
---
Yes, but I was worried when I got out that I didn't have the skills to effectively compete. One of the nice things about Araya Clean was that they cater to veterans looking to become entrepreneurs.

Armando Garza, Araya Clean Property Services
---
No, it was a long process that took place over a long period of time in which I looked into multiple different businesses until I found the right fit.

Dana Litman, Araya Clean Property Services
---
No, when I first got out of the military I was employed as an engineering manager with Texas Instruments. After one year I became employed as an aviation manager, where I stayed for 12 years. I then became a Realtor for 8 years. While a Realtor, I started my own computer business, building, installing, networking and repairing computers. During this time my wife and I completed numerous cruises, and I became known as "the cruise expert." As such, I was always being asked questions about cruises – the best itineraries, cruise lines, etc. I finally decided, at age 69, to turn this cruise experience into a profession, and I became a CruiseOne franchisee. I've been very successful in the past six years, usually in the top 5 – 7% of all 790+ franchisees.

Mike Brill, CruiseOne
---
No, I ended up as an entrepreneur several years later after pursuing a career in the medical field as an RN.

Kelly Ross, FreshCoat Painters
---
We had always talked about owning our own business, but didn't want to just own any business. We wanted to feel as though we were making a difference. When Andrea was working in San Diego, she held positions with Bio-tech, companies trying to find cures for different cancers and chronic diseases. So between the military and those positions, having a purpose was very important.

Andrea & Robert Houk, FirstLight HomeCare
---
No, I got out of the Marines in 1991 and had several jobs/careers. The last job was with Creative Artists Agency (CAA) in Century City. This was my first taste of corporate America. The first several years were ok, but eventually I didn't care for the environment anymore. I ended up working with FranChoice and that's how I was introduced to Araya Clean.

Tom Martin, Araya Clean Property Services
---
So what is your road to entrepreneurship looking like? If you're an owner, tell us your story in the comments. Are you deciding which franchise is for you? Or are you in the early stages of research? If it's the latter, come back for the next part in our series where the franchisee's will be discussing their decision to franchise instead of begin their own business.
---
About the author:
Stephan Baldwin received his B.A. from Lock Haven University of Pennsylvania in Interactive Design. He went on to start Traffic Media, a successful online consulting firm specializing in website design and marketing for real estate professionals in South Florida. Looking for a change in scenery, Stephan accepted the position of Marketing Director with Franchise Gator and moved to Atlanta where he currently resides. Stephan brings over 10 years of experience in UI design, SEM, SEO, email & affiliate marketing to Franchise Gator.
---