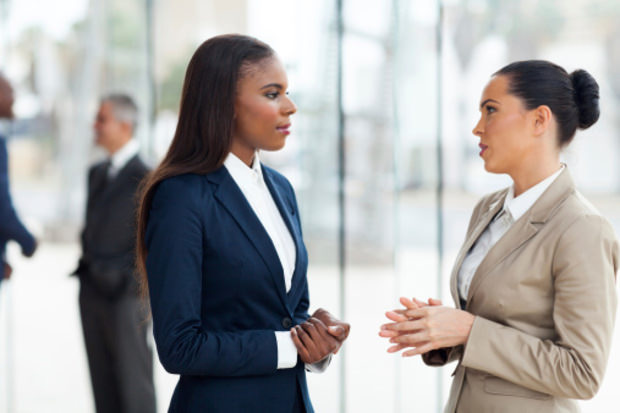 In the past, buying a franchise may have been considered more of a man's game, but all that has changed. From 2010 to 2015, the number of women in franchising increased by 45 percent according to Entrepreneur. And the International Franchising Association (IFA) reported that women owned more than 20 percent of all franchises in the U.S. in 2015. Franchising makes a lot of sense for women, particularly those who have families and may have put a traditional career on hold or seek more flexibility in their career. Many entrepreneurial women consider franchising to fulfill their ambitions of owning a business.
Top Reasons to For Women to Consider Franchising
When you start your own small business from scratch, in many ways you're on your own. Buying a franchise affords you the benefits of ongoing support, advice and guidance from the franchisor so that you can be your own boss but with the advantage of a built-in community. And because all franchisors are required to provide prospective owners with extensive information about the business and its performance, you have a good idea up front of what you are buying into. Perhaps the primary reason to consider buying a franchise is that they have a much higher success rate than independent businesses. After 10 years, a franchise is five times more likely to still be in business than an independent start-up.
Furthermore, getting financing for a franchise is easier than for a start-up. Banks are more comfortable financing the purchase of a franchise than an entirely new business with no track record. Particularly with an established franchise, it's easier to calculate potential return on investment.
In today's corporate world, finding a career that offers financial security and flexibility can be difficult to come by, but franchising can offer both. While there is no question that successfully running a franchise requires a serious investment of time, it does allow owners to structure their time with more flexibility than a traditional job. And there's far less unpredictability with franchises than there is when starting up a business from scratch.
Another appealing aspect of franchising is that it allows women to pursue a career in any number of areas. From healthcare and education to food and retail, franchising offers an unlimited range of industries to choose from. Many women search franchising after developing an enthusiasm for an existing brand and recognizing the opportunity to bring it to an untapped market.
Important Things to Keep in Mind
There are a couple of things women looking at franchising should consider. For one, buying a franchise can be costly. You'll need liquid capital and good credit good to obtain any necessary business loans, and you could find yourself tapping into your home equity or 401(k) to raise some of the money you need. Also, as with any business venture, franchisees are not free from risk. It's important to research and perform full due diligence before investing in a franchise to make sure you understand all of the time and financial requirements involved in running the business.
Conclusion
Franchising appeals to women for many reasons. They offer structure and guidance along with the opportunity to be your own boss, and you can find franchises for sale in almost any industry. Women with strong business background who don't want to assume the risks of starting an independent business can often find a franchise opportunity that suits their needs and their investment level while receiving the support of the franchisor to maximize the chances of success.
Franchise Gator offers many options for women interested in franchising.
---