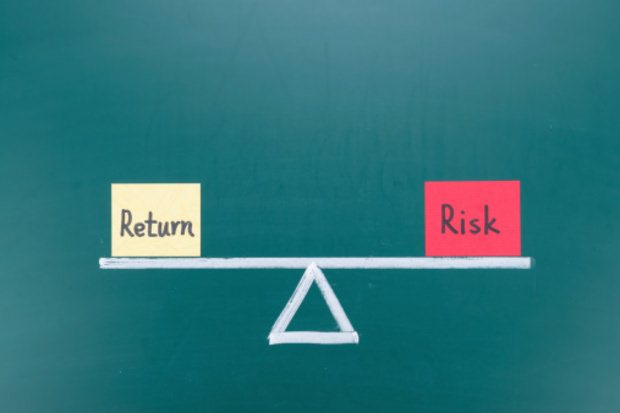 For emerging entrepreneurs, franchises offer a practical avenue to business ownership that is both easier and more affordable than starting a new company. When operating a franchise, maximizing your ROI is imperative for continued growth and higher profit margins. In order to get the most out of your investment, you need to find innovative ways to improve franchise ROI efficiently and effectively.
1. Evaluate risk versus return.
In the business world, the companies with the lowest risk also entail the lowest potential for return. When investing in a franchise, you need to thoroughly evaluate the potential for return in comparison with its risk. It's ideal to find a middle ground that offers moderate risk with reasonable return prospects.
2. Choose a business model you're passionate about.
Return on investment is highly contingent on the work and dedication of the franchisee. You'll experience a higher ROI if the business resonates with you personally, than you will with a mundane 9-to-5 where you're drudging through the day.
3. Consider the investment size in comparison with your own financial abilities.
Don't over-invest in a business that is beyond your means, simply in hopes of creating a higher return. Do your research, and make sure that you can comfortably invest in the franchise with money leftover to spare. It's a tremendous risk to invest all of your available assets into a single venture, and it could end up hurting you if things don't go as planned.
4. Follow the business plan of the franchise closely.
Franchises make great investments for first-time entrepreneurs because they enable you to access an already thriving business plan and operate under its name. As a result, it's important to follow that plan closely, rather than imposing your own business guidelines and rules. The franchise model has already demonstrated a successful track record, and following the guidelines will increase your chances of success.
5. Market yourself locally.
Though one of the perks of franchises is that the franchiser covers the majority of the marketing campaign, marketing your own business locally can help to further boost your clientele. Consider cross-marketing, so you can integrate the promotion of one line of products into the advertisement of another. This will allow you to increase the return potential of your ads, while minimizing the costs of your ad campaign.
6. Lower overhead costs by using all available resources.
Be sure to choose a franchise with a solid support structure in place so you can receive ample training, materials, and business development through the franchise owner. This can cut operational costs significantly and boost your franchise ROI.
7. Create a strong community presence.
By creating a notable presence in your community, you can improve both client retention and client growth over time. Consider offering client surveys to allow customers the opportunity to engage in business growth. Create contests, games, and raffles to draw customers into your store.
8. Location is critical.
Research the location of your new franchise prior to investing. Ensure there is ample need for that particular product for service before opening the franchise. This will help you to establish a projected demographic, so you can better ascertain the growth potential of your business.
Operating a franchise is a great opportunity for new entrepreneurs because it offers low risk and high return potential compared to launching a new company. Given the business model is already established, it has a proven record of success, which makes it a safer investment for businesspeople. Learn more tips about starting a successful franchise and increasing the ROI potential of your business.
---
About the author:
Stephan Baldwin received his B.A. from Lock Haven University of Pennsylvania in Interactive Design. He went on to start Traffic Media, a successful online consulting firm specializing in website design and marketing for real estate professionals in South Florida. Looking for a change in scenery, Stephan accepted the position of Marketing Director with Franchise Gator and moved to Atlanta where he currently resides. Stephan brings over 10 years of experience in UI design, SEM, SEO, email & affiliate marketing to Franchise Gator.
---