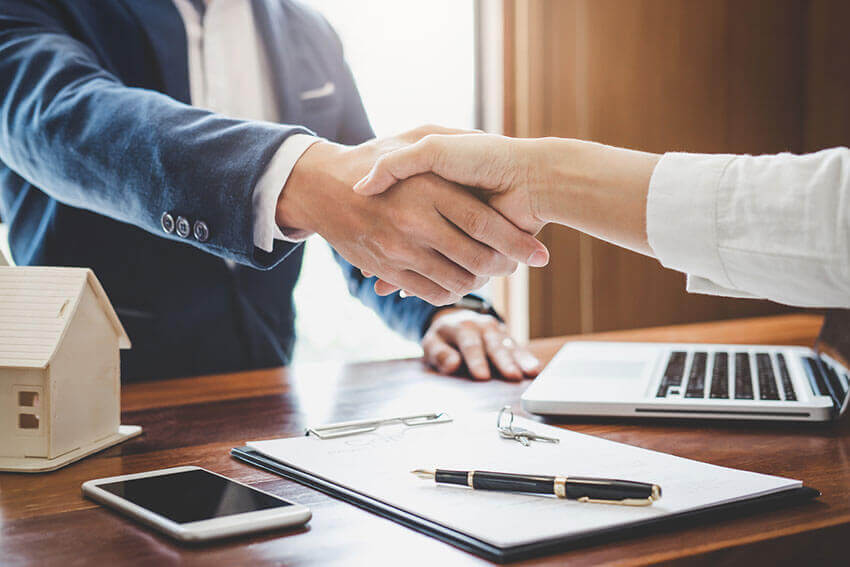 So, you've decided to invest in a franchise and enter entrepreneurship as a franchisor. You've picked out the franchise you'd like to open up, met with a franchisor, and reviewed the Franchise Disclosure Document (FDD). Much like investing in starting a small business, franchises typically require a bit of capital to fund the purchase. There are several ways a franchisee may fund their franchise, including using their own personal savings to cover the business' expenses and fees.
Some franchisees choose to fund their franchise with the help of a loan. Two of the most popular options include commercial bank lenders and SBA loans from the U.S. Small Business Administration. Before you begin applying for a loan, however, there are certain bits of financial housekeeping you need to take care of first — and most of the prep for getting loan ready begins with the franchisor.
Answer the question "How much do I need?"
Buying a franchise isn't a one-time expense. Additional fees, ranging from franchise fees and royalty fees, may also be charged to franchisees. Franchises also need to hire employees and purchase inventory in order to run the business smoothly — all of which tend to be ongoing expenses.
Before meeting with a banker or applying for a loan program, franchisees should have a thorough understanding of the amount they need for their franchise loan. Calculating this number will vary for every type of franchise. However, you can get a rough estimate from your franchise's business plan which covers details about the financial projections and cash flow for your franchise. You may also want to meet with the franchisor to discuss a reasonable financing request, and uncover any hidden franchise fees. Franchisees may not have an exact dollar amount established for their loan, but by doing a bit of due diligence they will have a better understanding of whether they need more — or less — additional capital for the franchise.
Determine your eligibility
Many franchisees choose to apply for SBA loans. These loans are backed by the government, and come with competitive terms and rates that traditional loans do not offer. However, while it's possible to fund your franchise with an SBA loan, you'll need to make sure you're eligible before you apply.
The good news is that while certain aspects of your personal credit history, like poor credit, may make franchisees ineligible for traditional loans, there are lenders that work with the SBA that can help those with bad credit fund a franchise. According to the SBA's website, eligibility is based off key factors. Some of these include where your franchise operates, what it does for its revenue, and that the franchise has been officially registered to legally operated in the United States.
Check in with the SBA to figure out what your franchise eligibility looks like! You'll need to review the SBA Franchise Directory. If you find the name of your franchise there, you're eligible for an SBA loan program. From there, you'll be able to better determine which type of SBA loan is the best fit for your franchise [such as the popular 7(a) loan program].
Don't disregard self-funding
The secret ingredient to getting loan ready for your franchise? It's you and your existing finances. Traditional bank loans will ask for additional 20% of your own money added to the amount already requested — if you decide to fund a franchise through this method.
Franchisees that don't take out a traditional or SBA loan may also consider (or reconsider) self-funding their franchise. This may include dipping into personal savings, using a personal credit card, or utilizing Rollovers for Business Start-ups (ROBS). This is part of 401(k) business financing, and allows you to use your retirement funds to start a franchise without incurring tax penalties or making repayments.
Whether you decide to take out a traditional loan or an SBA loan or eschew the entire ordeal to self-fund a franchise, be mindful to repay back any debt you have quickly. If you take out a loan, work hard to repay the debt in full to keep up a healthy credit score. For those franchisees using their own money, budget carefully in order to operate the business and sock away money earned back into the depleted accounts.
---
About the author:
Deborah Sweeney is the CEO of MyCorporation.com. MyCorporation is a leader in online legal filing services for entrepreneurs and businesses, providing start-up bundles that include corporation and LLC formation, registered agent, DBA, and trademark & copyright filing services. MyCorporation does all the work, making the business formation and maintenance quick and painless, so business owners can focus on what they do best. Follow her on Google+and on Twitter @deborahsweeneyand @mycorporation.
---