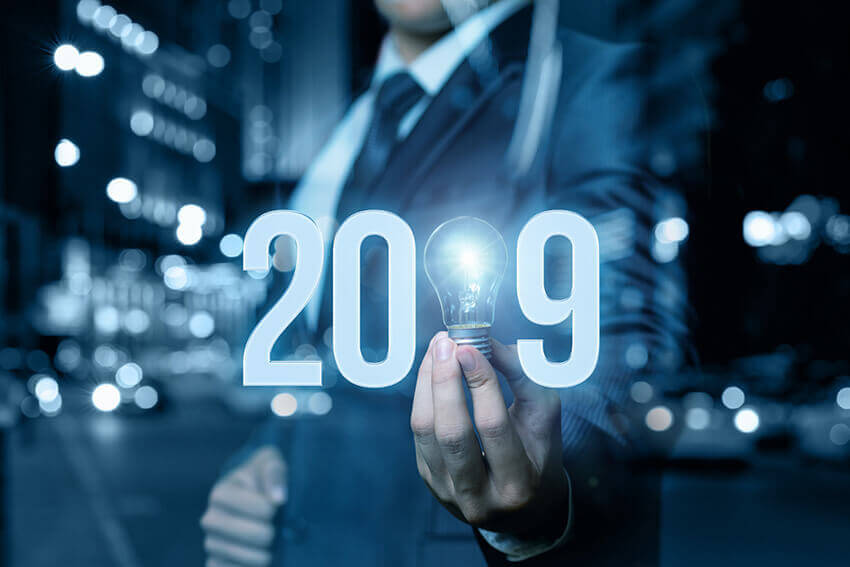 The first quarter of 2019 is now in the books and the momentum for franchise growth and prosperity has continued from last year. Several large franchise conventions have taken place over the first several months of the year, such as the International Franchise Association Conference and the Multi-Unit Franchising Conference, and the feeling among those who attended was very positive.
Last year, the IFA released its Franchise Business Economic Outlook. It projected a very optimistic forecast for 2018 in terms of economic stability, employment, and consumer spending habits. Each of those factors contributed to the success and growth in franchising in 2018. Although there will not be a separate report for 2019, we expect many of those trends to continue this year.
In its most recent report, the IFA projected the number of franchise establishments to grow by 1.9 percent in 2018 to approximately 759,000, with a 2.6 percent increase in 2019. The organization also expected franchise employment to grow by 3.7 percent in 2018 (versus 1.8 percent growth in business economy-wide). Franchise businesses were projected to increase by 6.2 percent in 2018 to $757 billion. It should be noted that the franchise sector grows faster in these areas than the economy as a whole.
One reason for this growth is the Tax Cuts and Jobs Act, which among other things, reduces the corporate tax rate from 35 percent to 21 percent and provides an incentive for businesses to grow and invest in itself. This has proven to be very beneficial for business owners and we have seen its impact after more than a year into the TCJA.
We also continue to see a high level of consumer confidence, which leads to positive spending trends. Approximately 196,000 jobs were created in March 2019 and the unemployment rate for the month was 3.8 percent. That figure was just slightly above the 3.7 percent for several months last fall, the lowest it had been since 1969. The improved job market and greater personal wealth has a direct impact on additional customer spending.
Among franchises, the industry that experienced the strongest growth in number of establishments and employment was in personal services. This segment includes services such as educational programs, health care, entertainment and health and beauty businesses. The IFA projected a 3.0 percent increase in franchise establishments in this field in 2018, along with a 5.0 percent increase in number of employees.
Quick service restaurants rank just behind personal service businesses in increases in number of establishments and employees. The growth in QSRs and personal services in both areas can be traced to an increased consumer demand for these services as a result of greater economic security and discretionary spending.
In my role as a franchise coach I work with people who want to know about franchising, what is the best fit for them and if they have an opportunity to succeed as an owner. There are obviously many factors that will determine the success of a franchise, but the projections from the IFA and current economic climate is very encouraging. This is a good time for small business and many of those positive trends are expected to continue throughout 2019.
---
About the author:
With over 2 decades in franchising as a franchise company executive, franchisee and senior franchise coach, Rick Bisio is a best-selling author and speaker on the subject of franchising.  Mr. Bisio has established himself as a franchise coach/consultant to individuals who are considering purchasing a franchise.  To learn more, go to www.afranchisecoach.com or purchase his book – The Educated Franchisee or The Franchise Workbook
The Educated Franchisee project is dedicated to franchise education through the sharing of franchise information and strives "To create educated franchise buyers that have clearly defined objectives and are able to recognize the right, or wrong, franchise when they see it." To get more franchise information visit any of our websites including, www.educatedfranchisee.com, www.fddexchange.com, www.franchiseglossary.com, www.afranchisecoach.com, or contact us at rbisio@educatedfranchisee.com.
---