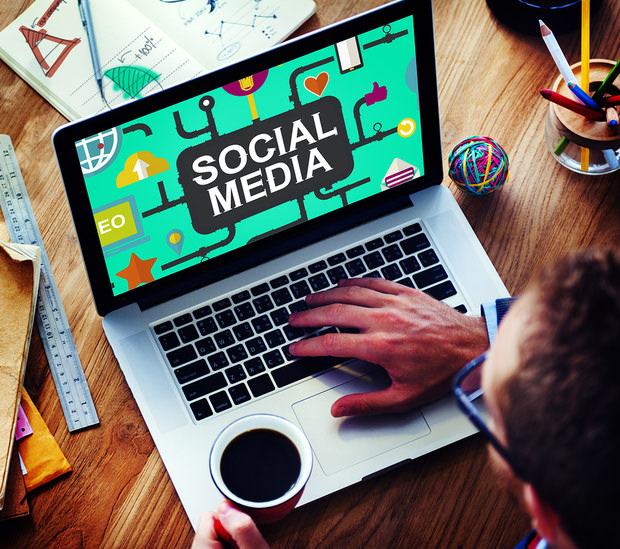 The franchising world is beginning to recognize the importance of social media for marketing. "Franchise King" Joel Libava expects that social media will become "the way we all do business" in the near future, and franchise groups and forums nationwide are focusing discussions on ways to use social media effectively as a franchise.
Using social media to evaluate a franchise can give you a clear direction.
As the use of social media in franchise marketing grows, it becomes important for those evaluating possible franchise opportunities to look at the way social media is used and consider what it has to say about the franchise. Here are some suggestions for how to use social media in the process of evaluating a franchise.
As a Source of Information
Social media sites can give potential franchisees a lot of information about both a parent company and an individual franchise. You can look at how many likes, followers or endorsements pages have to see if there is a brand awareness on social media for that franchise. Looking at the number of posts and comments can show the level of engagement social media users have with the franchise.
You can also evaluate tone. Are posts and images homey or hip? Inviting or edgy? Looking at the tone can tell you about the target audience and the overall marketing strategy being employed. Do ads for the franchise show up after you've been on the page? This shows that social media is a part of the marketing budget and that franchisors recognize its importance in marketing going forward.
Looking at what people are posting on social media pages can also be telling. Are there complaints about service or negative reviews? This can indicate not only that there may be issues with the franchise itself, but also that leadership isn't monitoring social media sites very closely, since negative comments can and should be removed from social media pages.
And if the franchise doesn't have a social media presence? This also speaks volumes about how the franchise is positioned and how far it may have to go to get up to speed.
To Test Responsiveness
When evaluating a franchise, you can sign up on the relevant social media pages and use them to test the responsiveness of the franchise on social media. Does the franchise respond to private messages? To comments and feedback? The nature of the response (or lack thereof) speaks volumes about the franchise's overall level of engagement and its use of social media.
To Connect With Current Franchisees
Those considering a franchise can also use social media to interact with other franchisees of that company. Social media can be a non-threatening (and inexpensive) way to get information about their franchise experiences as well as advice and tips if you should decide to become a franchisee.
Franchise Gator offers thousands of franchise opportunities as well as resources to help franchisees make informed decisions at every step of the franchise process.
---