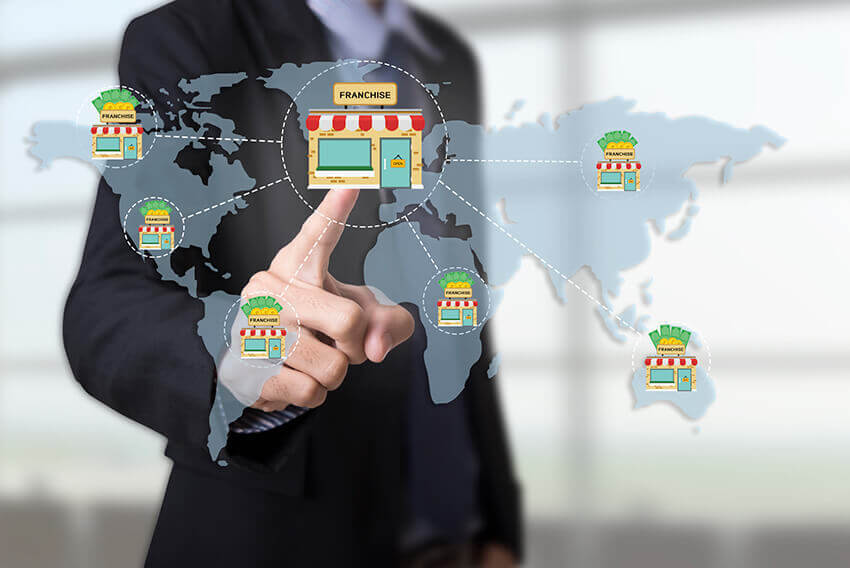 Are you familiar with the International Franchise Association (IFA)? Franchisees that haven't heard of the organization before may wonder what kinds of resources the association offers their franchises. There's a lot a franchisee can discover inside this hub, which represents thousands of franchise brands. If it's your first time visiting the website, or learning about what they do, let's take a look at what you'll find at the IFA.
What Does the International Franchise Association Do?
Before we can explore the IFA's website, it's important to understand their mission and purpose. The IFA prides itself on representing excellence in the advocacy and education of those in the franchise field.
The International Franchise Association got its start in 1960, starting off with a simple goal. The organization wanted to serve the national franchising community. In the decades that followed, the IFA grew substantially. Their national resource turned global, but the IFA's mission statement never changed as the organization grew. Then and now, their mission is committed to protecting, enhancing, and promoting franchising. The IFA also has a vision statement where they pledge to be the preeminent voice and leader for global franchising.
Alongside a clear mission and vision statement, the IFA also follows a code of ethics. Under the code, the IFA is able to establish a framework that allows for best practices in their franchise relationships with IFA members. The relationships the IFA form with franchises are rooted in trust, truth, and honesty on behalf of both parties.
Who Can Become an IFA Member?
Members of the IFA may be franchisors, franchisees, and suppliers. Let's learn more about membership benefits for each individual.
These entrepreneurs are motivated and driven to grow their franchise's operations and establish its strong future. As a franchisor member in the IFA, you have access to global networks and international development leads. Membership registration starts at $1675 with an abundance of resources included with the payment. Franchisors receive valuable opportunities to mentor and network, access to the IFA's supplier directory, payroll processing services, discounts on email marketing tools, and many more services.
As a franchisee, your potential to do great things is endless. Franchisee membership starts at $110. This is significantly less than it is for franchisors, but membership does not skimp on resources. The IFA provides franchisees with thought leadership and news, specifically for where they're at in their franchise journey. They've also partnered with Bank of America to provide franchisees with group 401(k) rates, offer a compliance toolkit, and additional discounted rates on events and conventions specific to the needs of the franchisee.
The IFA's supplier membership rates start at $3860 and are loaded with benefits. One of the biggest perks is exposure. Suppliers that join the IFA face 1,400 franchise brands and may create and build incredible rapports together that lead to mutually beneficial partnerships. The IFA further helps suppliers get in front of franchises with features in their supplier directory. Suppliers also have the opportunity to be nominated for leadership roles including the Supplier Forum Advisory Board and various committees. Suppliers may also take a Certified Franchise Executive (CFE) course and receive professional certification afterwards to further cement themselves as trustworthy experts in the field.
How Else May Franchises Benefit from the IFA?
Not yet a member of the IFA? You can still explore incredible benefits from their organization just by visiting their website. Get in the loop with these cool resources!
FranBlog: Franchises + blog = FranBlog. IFA's FranBlog is only two years old, but contains plenty of informative content on franchise-related topics. Categories include insights into the franchise economy, news, event coverage, and tips for operations and resources. Look up the topic category "Spotlight On People" to learn more about successful franchisees on #FranchiseeFriday!
IFA Information Hub: Seeking additional resources to better refine or refresh your skill set as a franchisee or franchisor? Head over to the IFA Information Hub. Unlike the slightly more conversational nature of the FranBlog, IFA's Information Hub zeroes in on discussions carrying weight with today's franchises. Discover insights into technology like tech fees by the numbers, the best flexible model for your franchise and its development, and how franchising can help champion veterans.
Franchise Action Network: We know about IFA's commitment to their values and mission statement. Now, let's see how they walk the walk alongside talking the talk. The Franchise Action Network is IFA's advocacy program designed to protect and support those in the franchise industry. Here you'll discover the power of trademark protection, how IFA works with Congress to create lower barriers for franchise entrepreneurship, and the organization's ongoing fight to ensure the equal treatment of all small businesses.
Now that you know what the IFA does, what it takes to become a member, and how they support entrepreneurs and their franchises, take action! Get involved with the International Franchise Association today and join the network that helps set your franchise up for success.
---
About the author:
Deborah Sweeney is the CEO of MyCorporation.com. MyCorporation is a leader in online legal filing services for entrepreneurs and businesses, providing start-up bundles that include corporation and LLC formation, registered agent, DBA, and trademark & copyright filing services. MyCorporation does all the work, making the business formation and maintenance quick and painless, so business owners can focus on what they do best. Follow her on Google+ and on Twitter @deborahsweeney and @mycorporation.
---