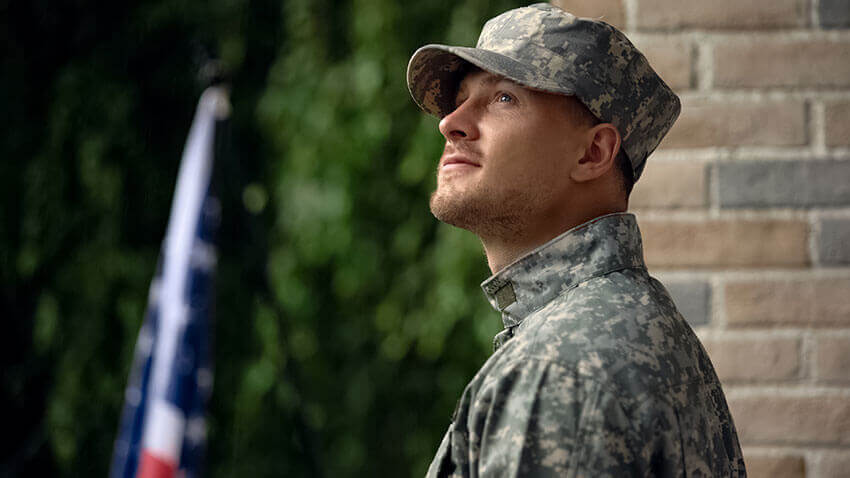 Each year on Veterans Day, we take time to thank all the brave men and women who have served and protected the United States through their service in the military. It is a well-deserved recognition for those who fought for the freedoms we enjoy in this country every day.
Veterans Day is also a great opportunity to recognize their entrepreneurial success as they transition to civilian life. When veterans return home from service, they often look for career opportunities that match the experience they acquired in the military. For many intelligent, hard-working veterans with strong leadership qualities, owning a franchise has proven to be an excellent fit.
The most recent available data from the U.S. Census Bureau's Small Business Owner survey showed 2.52 million businesses were owned by veterans. Approximately 2.1 percent of those businesses were franchises and the largest industries with veteran ownership were accommodations and food services (15.5 percent of all veteran franchise operations).
According to a 2014 study conducted by the International Franchise Association:
203,890 veterans started careers in franchising and 5,608 veterans have become franchise owners between 2011 and 2014.
65 percent of franchisors surveyed indicated that the total number of veterans being recruited into their company had increased in the past 12 months (from the time of the study). 19 percent said the rate had increased significantly over the previous 12 months.
97 percent of franchisors surveyed indicated that veterans are a good fit as franchise owners within their company.
Why is franchising such a great fit for veterans?
Consider the following reasons:
Military experience requires a team mentality, strong leadership skills and motivating others, improving processes and accomplishing a defined mission. Like the military, successful franchisees focus on a goal and lead their employees to accomplish the mission as a team.
The military provides extensive training and teaches unique skills used to carry out very specific tasks. Franchising also has comprehensive training and support built into the franchise process. A veteran can enter a completely new field and still be likely to succeed by following the franchisor's proven business model and completing the training program.
An established franchise business operates on proven systems and defined procedures. Executing systems and following procedures with precision is emphasized in military training and leads to success in franchising. Veterans are comfortable with following an operating system and respond well to the processes franchises have in place.
Dedication and perseverance. Although any difficulties or setbacks in the business world pale in comparison to hardships in the military, veterans possess the commitment to making sure the job is done right and not flinching in the face of adversity. Franchise owners can control the fate of their business and need to do it with a strong work ethic and positive outlook.
Franchisors recognize value in Vets
Franchisors see the valuable traits veterans bring to business ownership and are eager to bring them aboard. Many franchisors participate in the VetFran program which offers and variety of incentives including discounts on the franchise fee, marketing dollars, additional training and/or mentorship programs for any honorably discharged U.S. Veteran transition to civilian life.
In many ways, the system of franchising can simplify the transition from military service to business ownership for many veterans looking to establish a career path. It has proven to be a natural fit for many veterans and is a mutually beneficial relationship for both the franchisors and franchisees.
Read more about Veterans in Franchising:
---
About the author:
With over 2 decades in franchising as a franchise company executive, franchisee and senior franchise coach, Rick Bisio is a best-selling author and speaker on the subject of franchising.  Mr. Bisio has established himself as a franchise coach/consultant to individuals who are considering purchasing a franchise.  To learn more, go to www.afranchisecoach.com or purchase his book – The Educated Franchisee or The Franchise Workbook
The Educated Franchisee project is dedicated to franchise education through the sharing of franchise information and strives "To create educated franchise buyers that have clearly defined objectives and are able to recognize the right, or wrong, franchise when they see it." To get more franchise information visit any of our websites including, www.educatedfranchisee.com, www.fddexchange.com, www.franchiseglossary.com, www.afranchisecoach.com, or contact us at rbisio@educatedfranchisee.com.
---