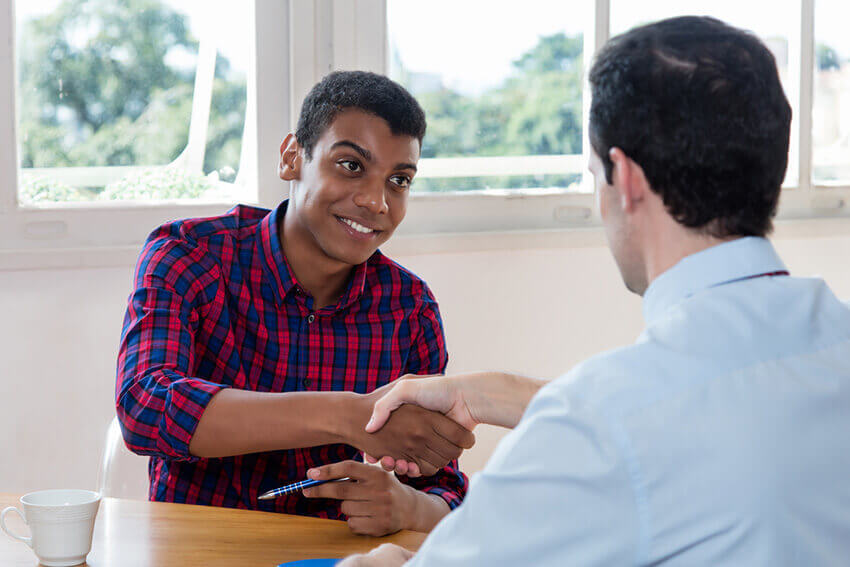 June is Immigrant Heritage Month, and
it is a good time to think about the role those coming from another country
have in operating businesses throughout the United States.
When we think of immigrants, business ownership may not initially come to
mind. However, the reality is that immigrants are a driving force behind
many forms of entrepreneurship in the country. According to the National
Bureau of Economic Research, immigrant workers create about a quarter of
all new businesses in the United States.
There are many reasons why this makes a great deal of sense. In order to
achieve the American Dream of independence and owning a home, many
immigrants earn their money by owning a business. They tend to embrace this
opportunity and view business ownership as a way to support their families
and achieve their goals in their new country. The reality is that business
ownership is often the best path to a successful career for many
immigrants.
For those born, raised and educated in the United States, there is a pretty
straightforward road involving a college degree and employment at a
corporation. That option is simply not there for many immigrants. Even for
those immigrants who have a considerable amount of education or have earned
degrees in their home country, it may not translate to a successful career
here in the U.S.
Given those obstacles, what are the best options for smart, hard-working
and driven people who come to America to pursue a better life? For many, it
is business ownership. This gives them control over their career without
having to depend on an employer.
While many immigrants open independent businesses, franchise ownership can
be a great fit for entrepreneurs who are new to the country. People moving
to the United States already experience enough major life and cultural
changes. Many immigrants know they need assistance and support in operating
a business, and they look to the franchisor to be able to help them with
that. Obviously, a business owner will need to speak English to effectively
communicate with the franchisor and their customers. Also, their training
courses, operations manuals and marketing materials will all be in English.
As long as they have a good grasp of the language, being able to follow a
franchise system will help them in the cultural transition in operating a
business in a new country.
While business ownership can be a good fit for immigrants, it doesn't
come without its challenges. Certainly, learning the language and being
able to communicate with others is extremely important. Some people may
have limited or no business ownership experience in their native country.
As a franchise coach, I have
seen that this is part of the reason why they turn to franchising for
guidance and support.
In some cases, securing enough money to purchase a business can be
difficult for those who have moved to a new country. Even if they come to
the United States with money, they lack an established financial track
record in our system. People can have great financial credit in their home
country but none of that counts when it comes to the United States. They
have no credit record in this country, and it can take time to build that
credit up to the point where banks are willing to take a risk on them.
In order to help finance their new business in the United States, many
immigrants will turn to people in their native land – friends,
family, network connections, etc. People are often looking for ways to
invest their money and diversify their assets outside of their home
country. That is a very common way for people coming to the U.S. finance
their business while building up credit over time.
Much like moving to a new country and establishing a new life there,
starting a business comes with many risks and challenges. But for many
immigrants coming to the United States, owning their own business is the
most predictable and reliable way to acheive the American Dream.
---
About the author:
With over 2 decades in franchising as a franchise company executive, franchisee and senior franchise coach, Rick Bisio is a best-selling author and speaker on the subject of franchising.  Mr. Bisio has established himself as a franchise coach/consultant to individuals who are considering purchasing a franchise.  To learn more, go to www.afranchisecoach.com or purchase his book – The Educated Franchisee or The Franchise Workbook
The Educated Franchisee project is dedicated to franchise education through the sharing of franchise information and strives "To create educated franchise buyers that have clearly defined objectives and are able to recognize the right, or wrong, franchise when they see it." To get more franchise information visit any of our websites including, www.educatedfranchisee.com, www.fddexchange.com, www.franchiseglossary.com, www.afranchisecoach.com, or contact us at rbisio@educatedfranchisee.com.
---