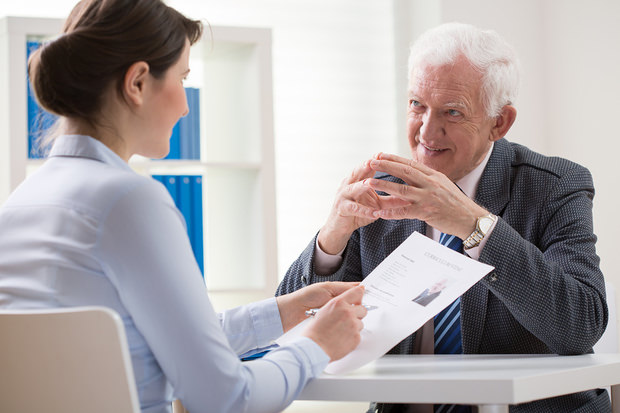 An important part of the research process before investing in a franchise is interviewing the franchisor. As the owner of the parent company you will be working under, franchisors play an important role in the franchise process. The framework for the way a franchise runs and the level of support from the parent company are just a few things that are determined by the franchisor.
Interviewing a potential franchisor thoroughly can help determine whether a franchise opportunity will work for you.

The following are important questions to ask a franchisor as you consider whether a franchise may be right for you.
1. What kinds of support do you offer franchisees?
It is the duty of franchisors to offer support in the form of training and mentorship to their franchisees. The level of support offered can vary widely, from written materials only to hands-on personnel and even financial support at times in the form of incentives or assistance. Franchisors want to ensure that their franchises succeed, so the more support they can offer, the better.
2. What is the income potential of the franchise?
You may not always get an accurate answer to this question, since even franchises of the same company can vary widely in their income and profits, however, it is good to see what kind of answer you can get and how the number given compares to other data you can collect, such as by talking to current franchisees. A number may be offered in the Franchise Disclosure Document, but some franchisors don't provide these figures and others will tell you about their most profitable franchises rather than an average.
3. Can I meet my goals with your franchise?
You should go into the franchise process with some idea of the goals you want to accomplish – goals that include how much money you want to make and how much time you want to spend working the franchise, as well as any other personal and business goals. Taking some time to find out whether the franchisor's business model can meet those goals is a crucial step toward determining whether this franchise is right for you.
4. What key values does your company operate under, and how would you describe the franchise culture?
Determining the key values of a franchise operation will tell you a lot about what your franchise experience will be like. Does the franchise value low price over quality, or vice versa? Is it a culture of service, or of hipster trendiness? If you haven't yet determined your key values and preferred business culture, it's worth taking some time to do so, and then evaluate whether a potential franchise fits with your way of doing things.
5. What resources do you have in place to mediate disputes?
Of course, everyone involved hopes disputes won't be part of the picture, but a wise franchisor figures out a way of handling disputes before they arise, and savvy franchisees make themselves aware of those processes in case they are needed. It might also be a good idea to find out whether any such disputes have ever arisen and what the outcome was.
Follow-up
Each of the above questions will probably lead to more questions. If needed, schedule a follow-up interview and keep asking questions until you are satisfied. Listening to your gut as you evaluate the information as well as the manner and tone of the franchisor is another important part of the process. The more information you can get before purchasing a franchise, the better off you will be.
Franchise Gator has a plethora of resources so that we can be a partner in helping you determine which of our hundreds of franchise opportunities is right for you.
---