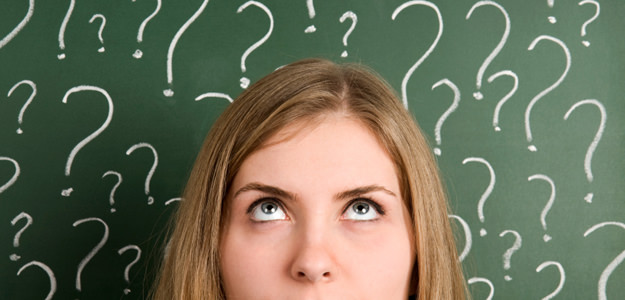 When determining whether or not franchising is the right path to business ownership for you, first consider whether or not you believe you will be able to abide by a franchisor's system. Becoming a franchisee essentially means conforming to a pre-set system, so you must be willing to follow a franchisor's business formulas and operating standards. Although you will be responsible for running the business day-to-day, the policies and procedures will be dictated by the franchisor.
Ultimately, franchised businesses are successful because they offer consistency from unit to unit. Customers know in advance what to expect from the brand and presume that your unit will deliver in accordance, so keep in mind that you will have very little autonomy when it comes to making changes to how the business is run.
So what are some of the reasons people want to purchase a franchise? Franchising is a great way to go into business for yourself with reduced investment risk. Associating with an established company provides instant name recognition as well as access to training and ongoing support to help ensure success. On the other hand, some people simply like a particular brand so much that they want to become a part of the company, while others are purely in it from an investment standpoint.
Whatever your personal reason, it's important to remember that buying a franchise does not guarantee your success. There are other factors to consider when making your decision. Some other questions to ask yourself include:
Are you capable of taking on the responsibility of owning your own business?
When you operate a franchise you will be responsible for all aspects of daily operations including advertising, human resources, accounting, purchasing and more. While the business system is provided and you will have access to training and support, the franchisee is solely in charge of managing the day-to-day operations. Though it's possible to be an absentee owner, businesses typically run better with hands-on management.
Are you a "people person"?
Consider your past business experience. Do you have a track record for building and maintaining successful relationships? Are you a proven leader? Are you willing to learn and accept constructive criticism? If so, then your personality may be well-suited for business ownership. As a franchisee, your ability to interact with your franchisor, fellow franchisees, employees and customers is essential to your success. It will require that you deal with all kinds of people (and personalities) on a daily basis, so it is very important that you enjoy interacting with others.
Is the franchise opportunity a good fit?
Since being a franchisee means maintaining ongoing contact with the franchisor, it is important that you feel comfortable with the people in your organization. Try and determine how your personality will fit in and if you believe you'll be able to work well with those you must associate with the most. An organization's culture is mostly defined by its people so you will want to make sure that it is a good fit with your personality before signing on.
Will you enjoy the business?
Consider both your interests and strengths when reviewing franchise opportunities. You should buy a franchise in an industry that you know you will enjoy. There is a large variety of franchise businesses available today, so you are sure to find one to suit your interests and other criteria.
Can you afford the franchise?
Franchise opportunities can range from $10,000 or less to millions of dollars. Chances are you're looking for something in between, but before making the leap, determine your financial resources and how much you are willing to risk for your business investment. You will definitely want to make sure that you have enough capital for start-up costs and to maintain your business until it becomes profitable. Most businesses fail due to a lack of funding, so be sure to work closely with the franchisor to review all costs involved with your purchase.
Do you understand the legal aspects of owning and operating a franchise?
In addition to determining what you can afford, you must carefully review the franchisor's legal documents before signing on. By law, franchisors must prepare a franchise disclosure that contains all information relative to the franchise system, including the franchise agreement. This agreement will dictate your relationship with the franchisor for the life of the contract so it should be studied very carefully as well as reviewed by your attorney.
Are you willing to do the research before investing?
Getting to know the people in the franchise organization will not only help you to determine how your personality will fit in, but also provide insight into how the franchisor operates. The disclosure statement will include the company's financial analysis as well as a listing of current franchisees both of which can be sources of invaluable information for making your decision. Have an accountant review the company's finances to determine how solid it is. You'll also want to find out how long the company has been franchising and what their current franchisees have to say about training, support and profit.
Do you have the support you need?
Finally, owning a business can be more than a full-time job, especially in the start-up phase. You will be required to invest an enormous amount of time and energy which may not leave much for family or friends. Having the support of those closest to you is extremely important. If the support system is not there, you will be more likely to experience added stress during an already overwhelming time. Be sure to consult with your family and friends before making your decision, and explain the sacrifices that will need to be made in order for your business to be successful.
---
About the author:
Stephan Baldwin received his B.A. from Lock Haven University of Pennsylvania in Interactive Design. He went on to start Traffic Media, a successful online consulting firm specializing in website design and marketing for real estate professionals in South Florida. Looking for a change in scenery, Stephan accepted the position of Marketing Director with Franchise Gator and moved to Atlanta where he currently resides. Stephan brings over 10 years of experience in UI design, SEM, SEO, email & affiliate marketing to Franchise Gator.
---