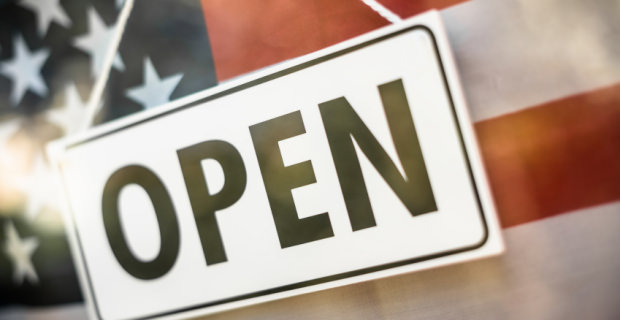 It's back to business as usual today in DC, but the government shutdown of these past two weeks has taken a financial and morale toll on the American people, their businesses and the global vision of this country as a stable geopolitical force.
Standard and Poor's estimates the cost of the two week plus shut down at $24 billion (that's right, billion) total, which translates to a whopping $1.5 billion dollars a day; the congressional stalemate "shaved at least 0.6 percent off annualized fourth-quarter 2013 GDP growth," according to S&P. "The bottom line is the government shutdown has hurt the U.S. economy. In September, we expected 3 percent annualized growth in the fourth quarter because we thought politicians would have learned from 2011 and taken steps to avoid things like a government shutdown and the possibility of a sovereign default. Since our forecast didn't hold, we now have to lower our fourth-quarter growth estimate to closer to 2 percent."
Moody's Analytics is on the same page numbers-wise. On Wednesday, they noted that by the end of the day the shutdown would cause a $23 billion hit to U.S. GDP, which translates to $1.4375 billion per day.
With numbers like these, there are no winners. Sure, the government has reopened and federal workers are getting paid again, but the ripple effect will cause trouble for a long time to come. Consider all of the stalled Small Business Administration loans that are now backlogged. For those businesses counting on the SBA to fund team expansion, the shutdown means new employees won't be getting hired quite as fast. And that's just one government agency. There are countless other tales of delays and no ways.
Remember, this eleventh hour concession, in which Republicans agreed to finance governmental operations for now, lasts only until January 15, and the debt ceiling limit expires in mid-February.
It's quite possible that the entire anxiety provoking process will be repeated in early 2014, much to the consternation not only of US businesspeople, but to global players who count on the financial stability of US markets. It's not a good look, and how long true recovery will take remains to be seen.
---