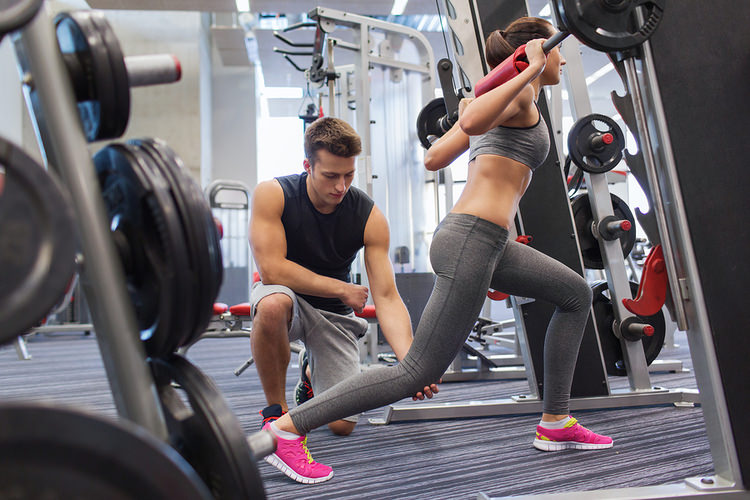 It used to be that if you wanted to be pampered, you had to take a day off and spend hundreds of dollars at the spa. If you wanted great food, you paid through the nose at your favorite restaurant. These days, however, franchises are making it possible to get a wax on your lunch break and a great meal from – yes – a chain restaurant.
Increasingly, people want the finer things in life, and they want them on their schedule and at a price they can afford. Franchises have seen the demand for these services, and have stepped in to help regular people partake in luxuries previously reserved for the rich. But how have franchises managed to deliver luxury without the corresponding price tag?
Systematizing Luxury
Franchises are all about the system. Before a franchisee purchases a franchise unit, the system for how the business will be run typically already exists and has been optimized for efficiency and best practices. Because of the systems put in place by the franchisor as well as supplier agreements and discounts, franchises can often deliver a superior product for a moderate to bargain price.
Many high-end franchises have highly developed scheduling systems that make appointment-setting simple and convenient, encouraging clients to make multiple appointments in a given time frame and to do so online. The franchise is then able to staff itself appropriately and keep costs in check.
For franchises like Massage Envy, it's a model that allows franchisees to offer high-end services to the average consumer. "What we do is offer a low introductory rate," founder John Leonesio says. "Then, hopefully, people sign up for a membership." He adds, "It makes an unpredictable industry predictable. The investment is not extremely high, and revenues are predictable."
Leonesio has moved on to start Amazing Lash Studio, a franchise that offers semipermanent lash extensions. Personal service franchises are growing due to consumer demand for luxury services that they might see on daytime talk shows or hear about from their friends. Many of these franchises offer the same kind of ambience as a day spa or high-end salon, but understand that many people just want to come get a haircut, a wax or a massage on their lunch hour once a month.
Health and Fitness Franchises
Going to the gym is certainly not a high-end activity, but many up-and-coming franchise concepts have taken Health and fitness franchises to the next level. KoKo FitClub creates personalized fitness regimens for its customers, with computerized "smart trainers" that generate customized workouts each time a customer comes to a KoKo club. Snap Fitness operates 24 hours a day and offers health and wellness programming and personal trainers in addition to workout facilities.
The type of personalized service offered by these and other health and fitness franchises gives them a high-end element that many consumers want. They don't just want to go to the gym – they want someone to tailor their workouts for maximum effect and give them nutrition advice, too.
Retro Fitness founder Eric Casaburi has carefully maximized square footage and used advances like touch screen kiosks to offer a high-end user experience at a budget price. "I found a more efficient way to build a higher-end fitness center and pass the savings along to my customers," he says. Gym-goers can access individual television monitors to watch movies while working out, or they can use the darkened "RetroTheatre" to get in some cardio while 80's movies play in the background.
Maximizing the user experience while buying equipment and supplies at a discount is one way high-end franchises can offer quality goods and services at an affordable cost. "I was able to buy in bulk," says Casaburi. "We're able to negotiate better lease agreements."
High-end Restaurant Trends
Much like with personal needs and going to the gym, consumers have discovered that they can get a top quality meal at a reasonable price from a franchise restaurant. Full-service, moderately priced restaurant chains have become more popular in recent years, as restauranteurs have discovered the secrets to providing quality food at a value price.
Sure, there may be a Subway on every corner, but there are also franchise restaurants spreading across the country like The Melting Pot, with a fondue-based menu, fine wines, and special menus to make occasions like birthdays and holidays special. Another high-end chain, Bonefish Grill, offers fresh seafood and Asian dishes with unique tastes. Their Bang Bang shrimp and fish tacos are examples of how chains can serve standardized fare that is above and beyond average.
Ruth's Chris Steakhouse exemplifies the luxury trend in franchise restaurants. Its 136 locations offer top quality food served on tablecloths with fine wine and other drinks. Franchise founder Ruth Fertel, who passed away in 2002, credited her success to getting to know her customers personally and making sure her staff "spoiled them" with exceptional service, a trend that franchisees continue today.
The availability of good food and service at affordable prices enables the general public to have upscale dining experiences that used to be available only at privately owned, exclusive restaurants frequented by the wealthy. Upscale chain restaurants have evened the playing field nicely, and continue to grow in popularity and profitability.
Other Upscale Franchises
Besides these major categories, there are many other franchises that offer upscale services at reasonable prices. Pet franchises offer pet-sitting, grooming and gourmet food for all those pampered dogs and cats who mom and dad want to see treated like royalty. A new craft beer and wine franchise offers luxury brews and cigars to those looking for an upscale alternative to the bar scene. And cleaning services is another area that has been made more affordable for middle class consumers because of the franchise model.
Thanks to franchising, a middle class individual can choose from such upscale pampering options as bikini waxes, massages, nail care, fine dining, pet care, and housecleaning services. These services are made to fit into lunch hours and other small pockets of time for convenience and affordability. These services not only take care of tasks that may not fit into a busy lifestyle, but they can also improve people's quality of life in a very real way.
Starting a Luxury Franchise
Franchisees that want to acquire a franchise that provides upscale or luxury services have many options to consider. Before choosing an upscale franchise, though, think carefully about what may be required.
–An understanding of your customer. Clients of upscale franchises expect quality service. They are fairly vocal about their experiences, positive or negative. They have upscale tastes even if their budgets don't match. Be prepared to offer quality service that will wow customers. Giving people more than they are paying for is a given in these kinds of franchises.
–An attention to detail. Upscale franchises must create a pleasant atmosphere and convince customers that the service is worth what they are paying. Décor must be kept up to date and in good repair. Run-down looking is not what customers of luxury services franchises expect to see, and business will suffer if upkeep is not made a priority. A willingness to invest money back into the franchise will help maintain the image that will make customers feel comfortable patronizing your business.
–An ability to weather ups and downs. Most upscale franchises tend to suffer in recessionary economies because the goods and services provided are not considered necessities or can be obtained more inexpensively elsewhere. A good concept will bounce back after an initial downturn, but franchisees must be patient. It isn't a bad idea to put some money away to sustain you through these inevitable ups and downs.
–A willingness to adapt and change. Franchise goods and services are typically determined by the franchisor, but a good franchisor knows that trends can get stale after a while. Adapting to changing trends by expanding or changing the goods and services the franchise offers is good for the long term viability of a franchise, but change isn't always welcomed when the concept is working well. Keeping an open mind to new developments is necessary for many upscale franchises.
How to Choose an Upscale Franchise
Many upscale franchisees ended up purchasing a franchise after becoming a customer. Think about the goods and services you use. If there is one you particularly enjoy or are impressed with, that may be worth investigating more.
Maybe there is a franchise opportunity that fits with an area in which you already have experience or expertise. A massage therapist may want to invest in a massage franchise, while a beautician may pursue one of the new specialty boutiques now coming into the forefront to offer bikini waxes or eyelash extensions.
Restaurant franchises are perennially popular, but can also be one of the most labor intensive franchises, often with a steep learning curve. Investigate carefully and be sure you are prepared for everything that goes into a quality upscale restaurant concept before committing.
The Enthusiasm Factor
Enthusiasm is important for any franchising endeavor. So much of franchising comes down to selling and a positive attitude that can look past problems and challenges and continue to see the best in the concept.
While enthusiasm is very necessary for a successful franchise, avoid rushing headlong into a franchise acquisition without doing the necessary research, however. Particularly when it comes to newer concepts that haven't yet reached their growth potential; research and due diligence will prevent you from jumping on an opportunity that may not work out as well as you hope. Save your enthusiasm for after the opportunity has been researched to your satisfaction.
Advantages to Upscale Franchise Concepts
Though upscale franchises may be more vulnerable to recessions and economic woes, there are still many advantages to high-end concepts. For one thing, people expect to pay more at an upscale business, which makes luxury franchises some of the most profitable. Making a plan to weather temporary downturns is important, but a viable concept will be able to survive some economic uncertainty.
Ruth's Chris Steakhouse, for example, did have some losing quarters during the recession of 2008-9, but through restructuring and some other measures, including implementing a fixed-price menu, the chain was able to bounce back and continues to add a few new stores each year.
Although job losses and varying spending priorities do hurt luxury businesses during a recession, people still continue to treat themselves to luxury goods and services, if at slightly lower levels. Having a plan for these times, including marketing to search out new customers and highlighting lower cost services, can go a long way toward weathering down times.
Some upscale franchises actually benefit from economic downturns due to the services they offer being less costly than true luxury services. Rather than going to the spa for a whole day, women may downsize to just a massage or bikini wax from a franchise location. Instead of the $100-a-plate steak and seafood restaurant, a couple may decide to opt for a quality meal at an upscale chain establishment costing half that amount.
Research should be available about how a particular franchise has performed during previous recessions. You may find that it's all upside for your particular interest. Smart franchises will offer value as well as luxury.
If you find that your franchise concept is vulnerable to downturns, you may be able to work out concessions with your franchisor or with your financing sources to give you a cushion in preparation for a possible dip.
Luxury is Here to Stay
People's desire for upscale services is not likely to wane any time soon. It's difficult to give up luxuries once people become accustomed to them. You could almost say that luxury is habit-forming. Because of these reasons and others, many upscale franchises continue to grow in both the number of locations and the customers that patronize each one. "Technology is not going to replace these services," says Jason Rivera of Phenix, a salon franchise. "You're never going to get an app that cuts and colors your hair or gives you a massage."
Franchise Gator showcases franchise opportunities for those who want to offer a high-end experience to customers at a middle class price.
---
About the author:
Stephan Baldwin received his B.A. from Lock Haven University of Pennsylvania in Interactive Design. He went on to start Traffic Media, a successful online consulting firm specializing in website design and marketing for real estate professionals in South Florida. Looking for a change in scenery, Stephan accepted the position of Marketing Director with Franchise Gator and moved to Atlanta where he currently resides. Stephan brings over 10 years of experience in UI design, SEM, SEO, email & affiliate marketing to Franchise Gator.
---