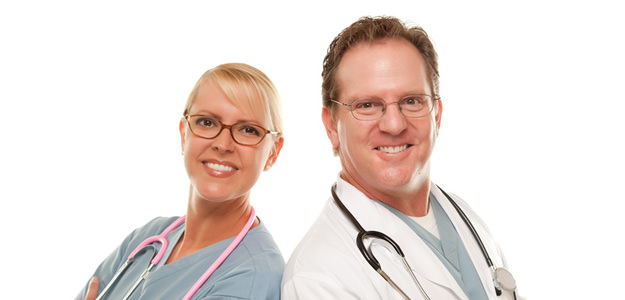 For many health care professionals, private practice is
often the ultimate goal. Autonomy, success, being a respected member of the
community — these things are all achievable over the long-term with private
practice. The problem is that it takes time, effort, and a lot of money to get
there.
The franchise model offers a different way to be in private
practice. When applied to the health care industry, the franchise model can
bring new practices to market quickly. It can even revive struggling private
practices by streamlining the logistics of business (marketing, operations,
etc.) while creating greater local awareness. All of this can be achieved
without losing any of the long-term goals that health care professionals have
spent their entire careers pursuing.
To address the concerns you may have when considering a
franchise, here are five things you may not know regarding franchises in the
health care industry:
1) The franchise model is known for associated fees, which
may create the misleading notion that start-up costs are high. However, in many
cases, the cumulative expenses of private practice can match or exceed
franchise fees thanks to the long list of costly logistics: property, decor,
furniture, equipment, IT systems, software and much more. The key
differentiator is that franchises offer corporate support services (anything
from marketing to operations to displays). In addition, many franchises offer
financing options to ease the burden of getting started.
2) The franchise model can lead to a stronger bottom line.
There's no doubt that franchise fees are an expense that factor into budgeting
and accounting, but they come with major benefits. Most franchisees receive a
wide range of corporate support from their parent company, including proven
marketing programs. Some benefits include time-tested IT and operational
systems that expedite logistics and free up valuable time. All of this creates
a better business outlook in nearly all areas, and for many franchisees, this
ultimately builds a much stronger bottom line.
3) Franchises can get to market faster than private
practice. While private practice owners may enjoy complete control over every
detail of their business, this can also quickly become an overwhelming
obstacle. Facilities, displays, office furniture, operational systems, signage,
advertising, all of these things and more create an infinite to-do list in an
attempt to just get the doors open — and that doesn't even factor in the
process of winning over new patients. The franchise model is designed to get
new locations open quickly and efficiently, all with consistent branding and
appropriate launch marketing. Corporate support provides guidance on everything
from finding a location to appointment/billing systems, allowing franchise
owners peace of mind as they focus on their new patients.
4) Franchises can be individuals. The franchise model is
often associated with fast food, where every location offers a significant
level of consistency. That type of brand consistency does apply to the health
care industry, though individual practices often enjoy flexibility to cater to
their market. While branding and recognition flow down from the parent company,
individual practices can generally be run to best fit the needs of the
community. Local marketing, partnerships, and networking all allow franchise
owners to express their individuality while maintaining the strong identity of
the franchise name.
5) Franchises leave a lasting impression. The
health care industry is built on referrals and reputation, and in today's tough
economy, that's even more critical. A private practice can start up with a new
location in a strip mall or business park, but what recognition does the new
audiologist's name carry to a passerby? On the other hand, franchises bring a
national reputation for service and quality, one that has been honed through
years of service and strong brand awareness. For the regular customer on the
street, it's easier to remember the opening of an established franchise rather
than an unfamiliar doctor's office. And since location rights are usually part
of the franchise agreement, the owner of the local franchise represents the
brand to the community.
---