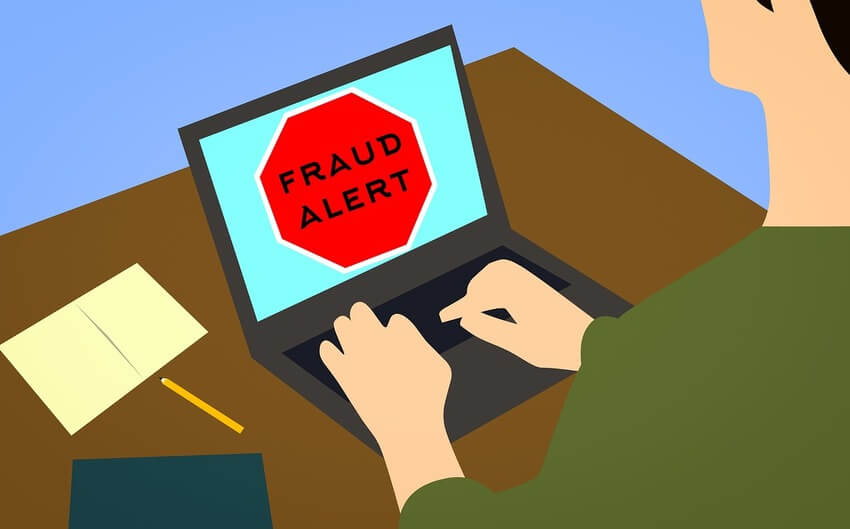 The case for buying, owning, and operating a franchise can seem quite compelling: You, at least in a sense, own your own business, but you're not alone during the operation. You have some latitude to operate independently — yet you also should have access to assistance from the franchisor. The product or service has already been fully developed; it's simply up to you to offer the product or service on your own terms (to an extent).
That's not to say there aren't some challenges, however, and while it's surely easier than starting a business from scratch, the process of buying a franchise takes a serious amount of consideration.
In 2019, one of the things you'll want to look for from the get-go when considering which franchise to go with is potential fraud. In other words, there are people out there offering fraudulent opportunities; and while you may think that it could never happen to you, fraudsters are getting more and more sophisticated in their methods of deception.
What Is Franchise Fraud?
Common forms of franchise fraud include misleading and fraudulent sales practices used to entice prospective franchisees to purchase and invest in a franchise. Misleading sales tactics can come in many forms. One of the more common forms of fraud in the franchise arena is the making of false or misleading statements about projected financial performance. It is, in fact, unlawful for a franchisor to provide any representations of potential or actual financial performance to prospective franchisees unless the franchisor provides the information in the franchise disclosure document ("FDD"), along with certain required information.
Additionally, franchisors or franchise brokers may induce a prospective franchisee to invest his or her life-savings in a franchise by making misstatements about the nature of the business, the nature of the support the franchisor provides, the time it takes to break even, or the uniqueness of the franchise system's products or services.
How Do You Spot Franchise Fraud?
While franchise fraud may sound scary, there are signs that can help you spot it.
Does it sound too good to be true?
If the franchise opportunity presents itself as "easy" or "quick" through advertising, that's a telltale sign the offer may be fraudulent. While setting up a franchise can be easier than setting up your own business from scratch, they do indeed take work. Nothing in franchising is easy.
Additionally, if success is presented at a "discovery day" and in franchisor marketing materials (even if only implicitly) as essentially a guarantee, a prospective franchisee should be cautious. Any sort of high-pressure sales tactics should also raise red flags for the prospective franchisee – if the franchise is that good, you likely have heard about it and can get positive reviews from current and former franchisees.
When a sales person or a franchisor seems "nice" or like a "good guy or gal," this can be calming for a nervous prospective franchisee preparing to invest hundreds of thousands or millions of dollars in a franchise. Remember, however, that franchisors and franchise brokers are in the business of sales and while they very well may be kind people, at the end of the day, they are looking to make a sale, not make a friend.
Finally, everything a franchisor or franchise broker tells you in the sales process is meaningless. Let me explain. When you sign a franchise agreement, in all likelihood, it is filled with disclaimers that essentially say: "We did not make any representations to you outside of the FDD and franchise agreement. If we did make any representations to you, they are not part of this agreement and you cannot rely on them in entering into the franchise agreement. If you do rely on representations that we made outside of the FDD, your reliance was unreasonable and such representations cannot serve as the basis for a fraud claim." This means that representations outside of the FDD should not be relied on and while there are ways around these disclaimers in many cases, courts often enforce them against franchisees pursuing common law fraud claims.
For tips on setting up a franchise of your own, read: A Consumer's Guide to Buying a Franchise (FTC.gov).
What does the franchisor disclosure document (FDD) include?
Under federal law, the person planning to sign any franchise agreement should receive a financial disclosure document at least two weeks prior to signing it and/or handing over any funds. The document itself should contain 23 items, including:
Background info on the franchisor
Bankruptcy information (if applicable)
History of litigation
Customers & territories
Ongoing costs
Franchisor financial statements
Initial & ongoing costs
Trademarks
For more information on the FDD, read A Quick Primer Inside The Franchise Disclosure Document.
To ensure that the franchisor is legitimate, review the FDD carefully and ensure that all information is verifiable.
Is the franchisor asking you to verify with existing franchisees?
Fraudulent franchisors sometimes direct prospective franchisees to verify information with certain existing franchisees. In a practice known as "shilling" (forbidden by the FTC), these "franchisees" may be getting paid by the fraudulent franchisor to say complimentary things. Always use the list of current and former franchisees in the FDD and talk to as many that are willing to speak with you. The franchisor's list is going to include franchisees with a positive view of the system – the franchisor has no incentive to point you to an unhappy franchisee. Remember, they are looking to make a sale. Therefore, it is incumbent on the prospective franchisee to not rely only on the views of franchisees in the franchisor's "validation list." Real due diligence must include a deeper dive into the list of franchisees and former franchisees included in the FDD.
Are they willing to tell you build out/equipping costs?
While this might sound like obvious information to have, if the franchisor is relatively new and has little to no track record, providing you with cost estimates in these areas can be a somewhat impossible task. While franchisors are required to include certain cost estimates, prospective franchisees should ask current and former franchisees about such costs, and should talk to local vendors to see if they are within reason.
Has the franchisor registered its FDD on the state level?
Some states require franchisors to register their financial disclosure documents. These include Illinois, Maryland, Michigan, Minnesota, California, Wisconsin, New York, Washington, North Dakota, Virginia, Rhode Island, Indiana, and Hawaii. Verifying that the FDD is registered is a good sign the franchisor is legitimate. If the FDD is not registered in a state where the franchisor or the prospective franchisee is located, that is another red flag.
Starting a business as a franchisee, like any company, carries with it a considerable amount of work. Yet there are a multitude of benefits that come with running one. Disadvantages such as franchise fraud can be avoided by paying attention to the details and looking out for red flags.
Once you find the right opportunity and ensure it's legitimate, you'll be one step closer to success as a franchisee. If, however, you find yourself in a system that falls far short of expectations based on the franchisor's or franchise broker's representations, you should reach out to a franchisee attorney as soon as possible to see what rights or remedies may be available to you.
---
About the author:
Elliot Ginsburg is an attorney with Minneapolis, Minnesota-based law firm Garner & Ginsburg, which focuses on areas related to franchise law. In 2010, he graduated magna cum laude from the University of Minnesota Law School. Since beginning his legal career, he has specialized in distribution and franchise law and has represented companies in the medical, automotive, energy, goods, hotel, and brewing industries.
---