Introduction
In the dynamic world of franchising, a wave of experienced entrepreneurs is ushering in a new era – the 35 to 44-year-old franchisees. With a rich blend of professional wisdom, adaptability and a proven track record, these business leaders are redefining the very essence of franchise ownership. This blog delves into the world of 35-44 year-old franchisees, uncovering the qualities and insights that make them instrumental in driving innovation within health and fitness franchising.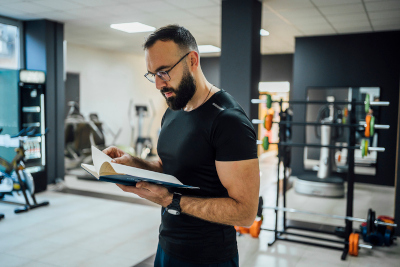 Advantages of 35-44 Year-Old Franchisees in Business Ventures
The integration of 35-44 year-olds into the realm of franchisees brings forth a unique set of advantages that contribute to the success of businesses and franchises. Here's a closer look at how these entrepreneurs are reshaping the business landscape:
Experience-Driven Leadership: With several years of experience under their belts, 35-44 year-olds possess a depth of knowledge that translates into effective decision-making, employee management and strategic growth planning.
Adaptability and Resilience: This demographic has witnessed and navigated changes in business landscapes. Their ability to adapt to evolving market trends and overcome challenges positions them as resilient leaders who can steer franchises through various scenarios.
Networking and Collaboration: Years of professional engagement enable 35-44 year-olds to build robust networks. These networks facilitate collaboration, strategic partnerships and the exchange of insights that fuel business growth.
Innovative Problem-Solving: Having encountered a variety of business scenarios, these franchisees offer innovative solutions to challenges. Their well-rounded perspectives contribute to the development of strategies that drive innovation within the franchise ecosystem.
Customer-Centric Approach: With a deeper understanding of consumer needs, 35-44 year-olds can tailor their offerings to meet the demands of a diverse clientele. Their ability to prioritize customer satisfaction fosters loyalty and sustains business growth.
Work-Life Balance Advocates: This age group often values work-life balance, which reflects in their management style. They prioritize employee well-being and create conducive work environments that promote both professional success and personal fulfillment.
Franchise Spotlight: BESS Box Fitness presents an ideal franchise opportunity for the 35-44 age group. With its specialized wellness programs and proven track record, BESS Box Fitness offers a platform for experienced entrepreneurs to thrive in the health and fitness industry.
The Vision of 35-44 Year-Old Franchisees in Health & Fitness
Amidst the dynamic landscape of the wellness industry, a powerful opportunity emerges: "We estimate the global wellness market at more than $1.5 trillion, with annual growth of 5 to 10 percent." This projection underscores the remarkable potential that lies ahead. With an increase in consumer interest and purchasing power, franchises operating within this space find themselves poised to unlock unprecedented possibilities. As this sector experiences robust expansion, franchisees are primed to offer innovative solutions that cater to the evolving needs and preferences of health-conscious consumers.
The 35-44 age group's overwhelming share of over 32% of total page views on our health and fitness pages is a resounding testament to their profound interest and engagement in the wellness realm. This statistic underscores their significant resonance with health-related content and signals their potential to make substantial waves in both the health and franchising sectors. Their enthusiastic participation in seeking wellness information reflects a genuine passion for the industry, a characteristic that positions them as promising franchisees with a deep-rooted connection to the values many health and fitness franchises embody. 
Conclusion
As a driving force in franchising, 35-44 year-old franchisees stand as seasoned pioneers of innovation. Their blend of experience, adaptability, and leadership positions them at the forefront of transformative change. As they champion the values of experience-driven entrepreneurship, 35-44 year-olds are not just reshaping the franchise landscape; they're shaping the very fabric of business ventures for years to come. Whether you're considering franchise ownership or seeking to collaborate with visionary leaders, embracing the influence of 35-44 year-old franchisees offers a roadmap to a future of business excellence and enduring impact.
---