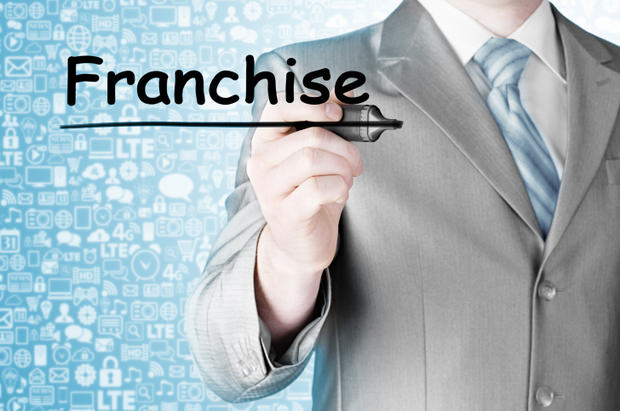 There are all kinds of franchises out there, from the ubiquitous fast food restaurants to service franchises that provide cleaning, tutoring and other services. Finding the franchise that is perfect for you may take some time, but the happiness of the next 10 to 20 years of your life depends on it.
There is a franchise out there that is perfect for you.
Here are some smart ways to tell if a franchise is the one:
–It dovetails with your existing interests. If you are a foodie who loves to cook, a restaurant franchise may be just what you're looking for. On the other hand, if you love to keep up on the latest fashions, you may want to look at a clothing or fashion consulting franchise.
–It matches up with your personality. For example, if you are comfortable with risk, a newer franchise will probably give you the level of challenge you need to be fulfilled. However, if you are more risk averse, then an established franchise that has seen success is probably more your style.
–You have some of the necessary skills. If you came from a teaching background, you may be able to use those skills in a tutoring franchise, or to train new employees. If you've run a retail store as a general manager, it shouldn't be too much of a transition to run one as a franchisee. Skills of management, accounting, and dealing with customers all come in handy as a franchisee.
When everything lines up right, it's time to make a deal.
–You hit it off with the franchisor. You will be spending a good amount of time dealing with him or her, so making sure it's a good relationship and that you genuinely get along is rather important. If you're not sure, try to attend a social event or take a meal together so you can get a better idea about how you two will get along.
–All the requirements line up favorably. You should do considerable research before committing to a franchise, so there are lots of things that need to work out before you move forward. If your research doesn't turn up any red flags, it's a good sign that this may be the right opportunity for you.
–The experts agree that it's a good opportunity for you. You should have professional help figuring out all the particulars involved in buying a franchise. There are lawyers and franchise advisors that have the needed expertise to evaluate the research and give an informed opinion about the wisdom of investing in a particular franchise. If they agree that the opportunity sounds right for you, then it will confirm your own opinion.
It may be a bit of a stretch to expect any franchise opportunity to be perfect. But by thinking carefully and evaluating all the aspects, using expert help as needed, it is possible to get a good idea of when an opportunity will work well for you and be the perfect way for you to develop your career as a franchisee.
Franchise Gator has the perfect franchise opportunity for you among our thousands of opportunities sitewide.
---