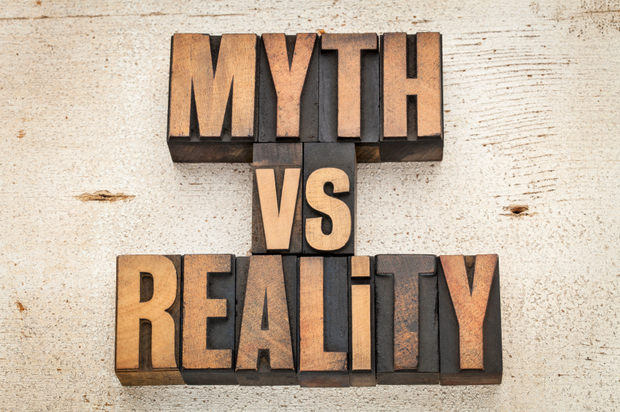 When you're in the process of considering whether or not to
become a franchisee, you'll find yourself asking dozens of questions.
Will I be making money as a franchisee? How familiar do I
need to be with the product that I'm selling? And what exactly will my duties
entail?
And though your questions will all be good ones, it can be
hard to sort through the information you may be hearing to find the right
answers. With so many different opinions and so many sink-or-swim stories, you
may just find yourself knee deep in a pool of popular franchising myths.
To help you sort through what simply is and isn't true,
we've compiled a list of the three most common franchising myths out there:
You
won't have a say because you're not the franchisor: This myth is perhaps the
most popular franchising myth in circulation. Because the franchisee isn't the
individual who started the business
concept, many believe that there isn't room for creativity and individuality as
a franchisee. This, however, couldn't be further from the truth. Though
franchisees do follow the basic framework set into place by the brand and the
franchisor, most everything else is decided upon by you from the staff to the
regional marketing.
You
need to know the product inside and out: While it can be comforting to choose a
franchise based on your familiarity with the product, it's certainly not a
prerequisite. In fact, there may even be some benefit to starting off with a
product or a service you aren't
familiar with; it may inspire you to become excited about something
new and to go above and beyond to make it your own.
The
franchise will absorb every minute of your day: Though you certainly shouldn't
be going into the franchise business if you aren't prepared to make a serious
commitment to ensuring its success, you shouldn't be concerned that the
decision will envelop your life. In fact, many franchisees will open a
franchise location while still maintaining their current position. Be prepared
to invest in the business, but don't panic that your work will overtake your
life.
---
About the author:
For the past decade, Upside Group has been helping franchisees develop their business plans and marketing strategies with an aim to increase sales and to ensure long term success. Comprised of an experienced and professional team, Upside Group understands every aspect of the franchise model and how to execute the most effective strategies for a number of different business goals.

With measurable results and proven expertise, Upside Group is committed to providing clients with a list of comprehensive services that will strengthen the development of their franchise. The Upside franchise consulting business team is relied upon industry-wide to attract qualified franchisees that are in line with your strategic growth goals.

From sales planning to franchise lead scrubbing and screening, tracking, and customer management, Upside Group's proven franchise sales management professionals sell franchises, help with franchisee re-sales, and assist entrepreneurs interested in buying a franchise to find one in the industry that fits their professional vision and the potential for franchise profits in their local marketplace.
---