Introduction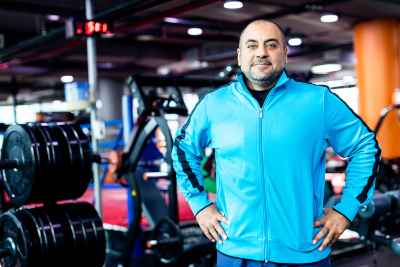 Virginia, with its rich history and diverse landscapes, is becoming a hub for health-conscious individuals and fitness enthusiasts. The state's growing interest in wellness, combined with a strong economy, makes it an attractive location for health and fitness franchising. In this blog post, we'll explore the opportunities and considerations for starting a fitness franchise in Virginia.
A Growing Interest in Fitness
As the wellness movement continues to gain momentum across the nation, Virginia is no exception to this positive trend. "…consumers are becoming more health-conscious and eager to improve their fitness and well-being. As a result, the number of people opting for health clubs has increased." This growing interest reflects a broader trend in Virginia's population towards embracing a healthy and active lifestyle. From outdoor activities in the Shenandoah Valley to urban fitness centers in Richmond and Virginia Beach, the state offers diverse fitness opportunities.
Demographic Opportunities
In Virginia, the varied demographics from bustling urban areas to serene suburban communities present unique opportunities for fitness franchising. According to data from Franchise Gator's Health and Fitness section, Virginia accounts for only 2.47% of total page visits related to gym ownership interest. This relatively low percentage may indicate less competition in the market, providing a great opportunity for new entrants. By understanding the specific needs and interests of different age groups, fitness levels or communities, franchisees can create a niche market and set their franchise apart in Virginia.
Educational and Community Engagement
Virginia's numerous universities and colleges present opportunities for fitness franchises to engage with student populations. Offering student discounts, campus partnerships or fitness programs tailored to young adults can attract a loyal customer base. Community engagement through local events, sponsorships or fitness challenges can further enhance brand visibility and trust.
Considerations for Franchising in Virginia
Local Regulations and Costs: Understanding local regulations, licensing requirements and operating costs is essential for a successful franchise operation.
Competition Analysis: Assessing the existing competition and identifying underserved areas or market gaps can guide your franchise's positioning and strategy.
Technology Integration: Leveraging technology, such as fitness apps or virtual classes, can enhance the member experience and align with Virginia's tech-savvy population.
Franchise Spotlight: Your CBD Store, known for its focus on quality CBD products, is a franchise that aligns with Virginia's growing interest in wellness and alternative health solutions. If you're interested in joining the wellness industry in Virginia, explore the franchising opportunities with Your CBD Store today!
Conclusion
Health and fitness franchising in Virginia offers a dynamic and promising landscape. By understanding the local market, aligning with community needs and leveraging unique opportunities like corporate wellness or educational partnerships, prospective franchisees can find success in the Old Dominion. Whether you're new to the fitness industry or looking to expand, Virginia's vibrant fitness scene offers exciting possibilities.
---