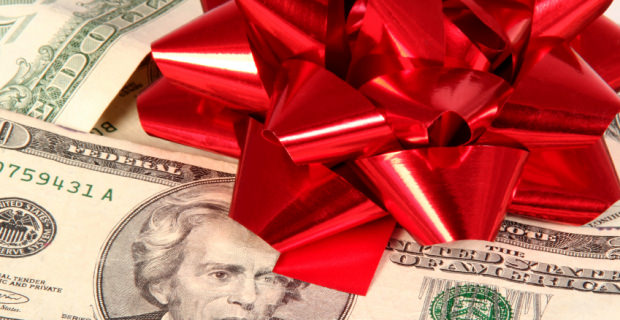 Get up on this situation, and fast. If you are any kind of retailer, and that means new style, as in ecommerce or old style, as in brick and mortar, you should be doing your seasonal hiring today, right now, this minute.
Amazon just announced it is bringing on 70,000 full time workers across the US to fill orders during the 2013 holiday season. That's an increase of 40 percent over last year's hires at Amazon. The online purveyor also says it plans to convert thousands of its Christmas elves to permanent staff once the tinsel falls off the tree.
If you are still mulling it over like so much spiced cider, we've got news for you. It's time to post those help wanted ads. Amazon's announcement comes on the heels of other national chain's pledges. Macy's is going for 83,000 workers; not only is Wal-Mart hiring 55,000 for the winter rush, but says it plans to promote up to 70,000 employees from temporary and part-time positions.
According to the September 2013 Employment Outlook released by the firm Simply Hired, overall job openings were up 0.2% month-over-month in August and 29.1% year-over-year. The retail sector, with a 12.1% increase in jobs, was listed among 18 industries tracked, and that's an indicator that seasonal hiring has begun.
These big hiring schemes come on the heels of a weak third quarter job growth report from the US Department of Labor. The jobless rate hit a four and a half year low according to the September report, which listed nonfarm labor jobs on the increase by 169,000 in August 2013, falling short of the projected 180,000 figure.
Will the 2013 holiday season live up to the hype? Consumer confidence is still a bit shaky, and it remains to be seen how retailers will fare amid economic indicators such as low payroll gains, a generally restrained pace of hiring and mortgage interest rates that are hovering near a two-year high.
There are bright spots. A good housing market is driving up home values, and advances in the equity markets mean that household wealth is on the upswing; these factors may not necessarily lead to the gift givingest end of year blow out, but do show promise in the longer term. Consumer purchases account for about 70 percent of the economy.
---
About the author:
Farrah Kennedy knows franchise prospecting and knows it well. Having served as the General Manager at Franchise Gator, the leading on-line directory for franchise and business opportunity information, until December 2013, she managed all aspects of the business, including franchisor relationships, franchise leads, P&L and strategic objectives and growth, as well as taking care of Gator Crew who affectionally referred to her as 'GatorMom'.

Farrah began with Gator since almost the beginning - she was the first employee in October 2003. Before Franchise Gator, Farrah started her career in lead generation in 1997 with NewHomesDirect.com, a research site for potential new home owners where she served as the Director of Operations for 5 years.

Farrah now serves as Senior Manager at Mail Chimp.
---