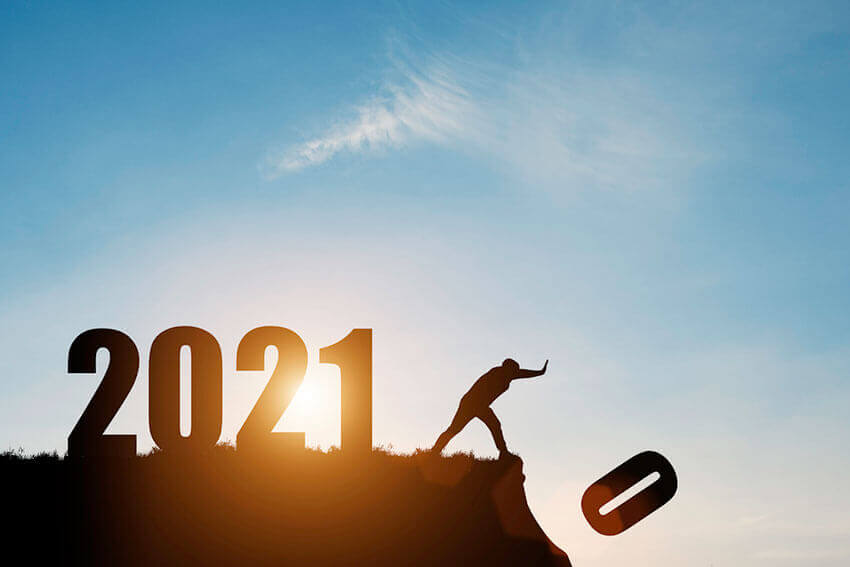 The impact of the COVID-19 pandemic staggered our entire nation in 2020 and dealt a blow to businesses across the country. Through my experience as a franchise coach, however, I was able to witness firsthand some powerful examples of franchises quickly pivoting and adapting their business model. Many businesses are still upright due to some creative course correction.
For those who are considering purchasing a franchise during this challenging time, we learned some important lessons from businesses that were able to not only survive, but to reinvent themselves.
Be Flexible With Your Franchise Business
Common to many of the success stories were a business's ability to be flexible in its approach to serving customers. Some brick-and-mortar retail establishments were able to steer customers to online shopping options. When applicable, many businesses were able to add drive-thru, delivery and curbside interactions. Furthermore, where these methods had already been in use, businesses were often able to use the crisis to their advantage by improving their functionality. Some businesses were able to not only adapt, but to be more prominent, highlighting themselves as essential services.
Strengthen Customer Relationships Through Communication And Incentives
Social media, digital communication and technology took on new urgency with the unavailability of in-person transactions. Businesses actively sought two-way communication with consumers in an attempt to serve their existing customer base: What were their wants, expectations, and needs? Increasing communication with customers strengthened opportunities for meaningful connections. They were also able to build on existing customer loyalty programs, providing additional discounts and incentives.
Earn Trust By Creating A Safe Environment For Your Customers
Building trust and managing expectations among customers and staff were key. It became imperative for businesses to provide a safe environment that adheres to all required regulations. Those who were able to keep their interiors open provided barriers and more open space where necessary, keeping all critical areas sanitized and offering protective supplies to instill confidence among shoppers and employees.
Have a Long-Term Survival Plan For Your Franchise
For many failed businesses, the downfall exposed what were already weaknesses in their operations. Conversely, businesses who have managed well may have benefited because they had placed great value on long-term planning and maneuverability. Economic disruptions are cyclical, and even ones of this magnitude can be weathered and overcome. Having a long-term focus on sustainability and readiness will keep businesses more protected in the future.
There's Plenty Of Reasons To Be Optimistic When It Comes To Buying A Business
Perhaps one of the biggest surprises toward the end of 2020 came in the growing level of optimism among entrepreneurs, despite the economic challenges we are facing. A December survey among individuals who have recently inquired about businesses for sale showed 65.1% planned to do so in 6 months or less, according to the Franchise Insights Small Business Startup Sentiment Index. Over 87% of all that were surveyed intend to purchase by the end of 2021.
In spite of the severe economic hit to many businesses, some of that fallout has created favorable conditions for new entrepreneurs. Many workers have now learned the hard way the risks of being tethered to an employer. The truth is that owning a business or franchise still provides the best guarantee of job security. Coveted real estate has become available and affordable. Many commercial property managers are offering big incentives for new leases. Highly trained and competent people are seeking employment. Many are willing and ready to become part of your team.
Successful entrepreneurs take the long view of business—what will happen tomorrow is what should drive your business. As a potential franchise owner, now is the time to double-down on your due diligence process and position yourself for new opportunities in 2021.
---
About the author:
With over 2 decades in franchising as a franchise company executive, franchisee and senior franchise coach, Rick Bisio is a best-selling author and speaker on the subject of franchising.  Mr. Bisio has established himself as a franchise coach/consultant to individuals who are considering purchasing a franchise.  To learn more, go to www.afranchisecoach.com or purchase his book – The Educated Franchisee or The Franchise Workbook
The Educated Franchisee project is dedicated to franchise education through the sharing of franchise information and strives "To create educated franchise buyers that have clearly defined objectives and are able to recognize the right, or wrong, franchise when they see it." To get more franchise information visit any of our websites including, www.educatedfranchisee.com, www.fddexchange.com, www.franchiseglossary.com, www.afranchisecoach.com, or contact us at rbisio@educatedfranchisee.com.
---