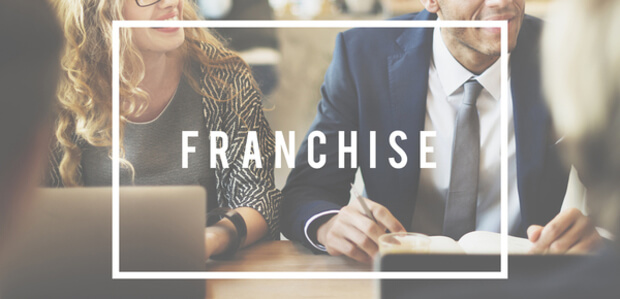 One area of the economy that continues to thrive is the franchising industry. According to the International Franchise Association's 2016 Franchise Business Economic Outlook, the industry is predicted to grow at faster a rate than other types of businesses this year, including a 1.7% increase in the number of franchise establishments and a 5.5% jump in total revenue, as well as a experience a 3.1% growth in employment, adding almost 300,000 jobs to the economy for a total of 9.1 million. Total revenue is expected to surpass $550 billion, up from $523 billion in 2015.
Although franchising is growing at a competitive rate, some sectors grow faster than others.
The strength of franchising is in its network of support from franchisors, making it easier to succeed as a franchisee than in other, more independent business endeavors. "Franchises offer entrepreneurs a proven business model with established systems and manuals," Co-Founder and CEO of PostNet Steve Greenbaum said in a recent interview. "You also have a corporate team that is studying the marketplace, refining the business model and working hard to negotiate with vendors on your behalf – all of which helps your business be more efficient and profitable and helps your brand stay strong."
Leading Growth Sectors in Franchising Today
While individual franchise systems are not created equally, these industries are experiencing rapid growth and leading the way in 2016:
#1: Personal Services
An improving economy and aging "Baby Boomer" population has fueled the booming personal services industry over the last few years which includes salons and spas, fitness and gyms, senior care, childcare, and tutoring services to name a few. Some of the most notable growth comes from the educational category as parents are feeling more pressure than ever to ensure their children are prepared to face academic challenges and have every opportunity to excel. Tutoring franchises like Tutor Doctor and Mathnasium allow parents to supplement their children's regular school program and help them compete for university acceptance.
Another rapidly growing category in the personal services industry is senior care. Franchises such as Angel Companions and Caring Transitions provide non-medical home care services which are in high demand as "Baby Boomers" – the fastest growing market in the world – continue to age.
#2: Travel & Lodging
There has also been an increase in travel and lodging growth as the economy continues to improve. Most well-known hotel brands are actually franchises, and with travel picking up many hotel chains like Choice Hotels International and Wyndham Hotel Group are expanding to meet consumer demand.
Other travel franchises like Cruise Planners/American Express Travel have also experienced growth in recent years. The travel industry grossed nearly 750 billion last year alone, and more than 34 million Americans say they plan to cruise in the next three years.
#3: Business Services
The business services industry is vital to helping businesses as they grow by providing a wide range of support services including IT, consulting, payroll and staffing, printing and mail services, and more. Tax franchises like Liberty Tax Services have particularly been on the rise in recent years helping businesses to navigate complex tax laws and stay in compliance. Other business services franchises like Apex Payroll and Westaff provide valuable payroll and staffing services saving small businesses time and money.
#4: Quick-Service Restaurants
With the rise of Quick-Service Restaurants (QSRs) consumers no longer have to choose between fast food or table service restaurants when on the go. QSRs, also known as fast casual restaurants, combine the quality of table service with the speed and convenience of fast food making it one of the fastest growing categories in the food franchise industry.
Concepts like Primo Hoagies and Teriyaki Madness offer quality ingredients and a casual setting as well as a larger variety of options that are often healthier, which has become an important consumer demand over the last several years. Fast casual franchises offer a much needed option for the growing number of Americans on the go.
#5: Cleaning & Maintenance Services
As our lives become busier, more Americans are depending on cleaning and home maintenance services to keep up their homes. Maid service franchises such as MaidPro as well as other home services for lawn care, painting, and appliance repair have become increasingly popular with more and more well-recognized brands such as Mr. Appliance and Five Star Painting continuing to expand to meet demand.
Purchasing a franchise from one of these fast-growing sectors can give you a leg up on the competition as you work to establish and build your new business. Franchise Gator helps those who want to buy a franchise with thousands of opportunities and other resources. Download our free 'Fastest-Growing Industries' ebook to learn more.
---