If you're between the ages of 45 and 54, your wealth of experience is your most valuable asset. This age group stands at a pivotal point, making it an ideal time to leverage your expertise in the cleaning and maintenance franchising industry.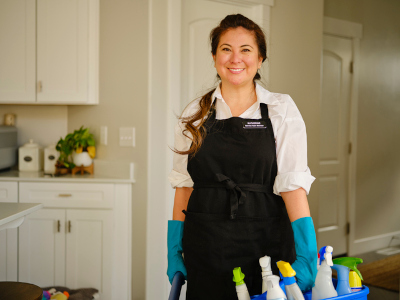 The Data
Interestingly, the 45-54 age group has a 0% bounce rate in our Cleaning and Maintenance category, pointing to a highly committed audience. However, they only account for 13.70% of total page views, suggesting that while the competition is committed, it's not overwhelming. The data indicates that this age bracket is seriously considering their options but also suggests that the opportune window for entering this sector may be closing. Act today to secure your place in this franchising sector.
Why Cleaning and Maintenance is Your Next Logical Step
Years of professional experience make the 45-54 age group particularly suited for a sector like cleaning and maintenance, which demands reliability and a deep understanding of customer service. Moreover, the industry offers scalable options, allowing you to start small and expand, making it a fitting choice for those looking to make a calculated yet significant career move at this stage in life.
Cleaning Industry Statistics
10% of the cleaning services industry's total revenues are generated by franchise cleaning businesses.
Wages in the cleaning services sector are growing at a higher rate than the national average (6.4% compared to 2.3%).
The global household green cleaning products market is expected to grow from $17.90 billion in 2017 to $27.83 billion by the end of 2024 at a Compound Annual Growth Rate of 6.50%.
Leveraging Experience and Reliability
Your extensive career experience is not just a resume point; it's a competitive edge. In the cleaning and maintenance industry, reliability and customer satisfaction are key. You have the skills to manage a team effectively, understand the nuances of the market, and deliver consistently high-quality service.
Your Next Steps: The Time is Now
The data suggests that those in the 45-54 age group are more decisive in their considerations. This is your signal to act. Leverage your experience and reliability to make an informed but swift entry into the cleaning and maintenance franchising world.
Franchise Opportunity: Poolwerx, a franchise that specializes in pool and spa maintenance, offers an attractive business model for those in the 45-54 age bracket who may be looking to leverage their years of experience in a specialized market. With a focus on delivering comprehensive pool services, Poolwerx provides a steady business opportunity that can be appealing for individuals seeking stability at this stage in their careers.
Conclusion: Don't Miss Your Window
The data is unequivocal: if you're between the ages of 45 and 54, the cleaning and maintenance franchising sector offers a unique, but potentially fleeting, opportunity. With a committed and growing competition, the time to act is now. Secure your future in this promising industry today.
---