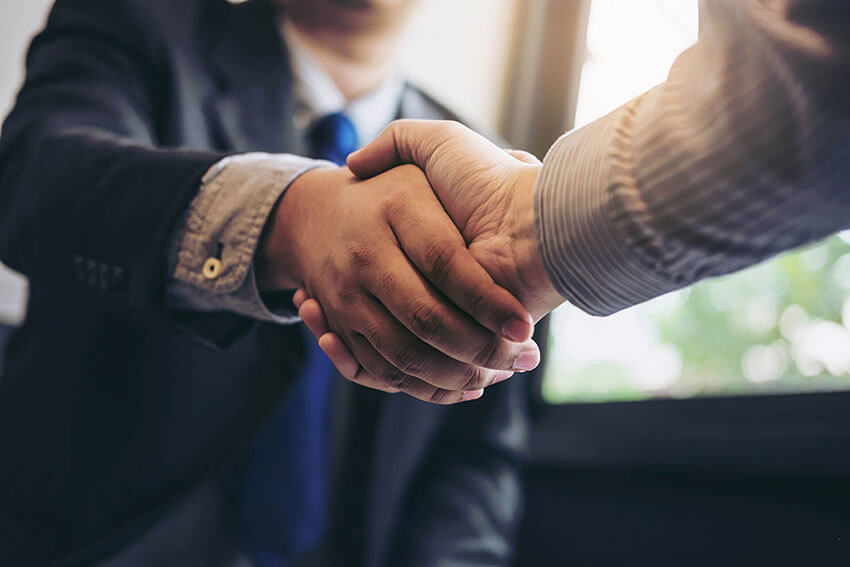 Franchisees who are serious about buying a franchise already know that they'll need to undergo an interview with a franchisor before they can sign the franchise agreement and make the investment. Much like any interview, franchisees know they can't walk in unprepared. They have to do their homework in advance and that typically means being ready to answer questions that the franchisor will have about them as well as ask their own questions about the franchise.
Beyond asking questions about one another's backgrounds and what a typical day at a franchise looks like, what else needs to happen during the interview? What other topics should you discuss together? How can you come across as competent and ready to buy the franchise and take on a role of a lifetime? Here are a few other areas of due diligence you can prepare for outside of the Q&A.
Have a thorough understanding of challenges in the industry
Your franchise investment, ideally, should be in an industry you have researched in-depth. You might even have experience working in it, or a passion for its offerings and services. Beyond focusing on all the good things, you should also be familiar with challenges facing franchise owners and in the industry in general.
For example, consider the doughnut chain Dunkin' Donuts. It's a familiar brand name with a sizeable consumer base that has carved out a space in the breakfast world. But, consumer tastes are constantly shifting elements. Food trends and even health issues can lead to less of a demand for the product which could prove to present issues to a franchisee looking to invest in its franchise. You don't necessarily need to have an immediate answer as to how you can address potential issues, but you should be well-versed in the industry's existing challenges.
Receive a copy of and read the Franchise Disclosure Document
By now, you should have a copy of the franchisor's Franchise Disclosure Document (FDD) which potential franchisees generally receive after the franchisor has received their application and is considering it. Do not, under any circumstance, sign contracts or pay money to the franchisor before you have received this document.
While key portions of the FDD's 23 items are outlined on the Federal Trade Commission's website, don't assume that you can waltz into your interview after skimming the copy or relying on what you see online to get you through. Read your copy carefully and speak with a trusted legal professional or advisor if there's an item you don't understand.
Analyze your financial situation
Many entrepreneurs start their own business based off an original product or service they can offer the public that fulfills their needs. As such, there are several avenues of funding available for them like venture capital or grants. Franchises operate a little differently when it comes to finding financing options, so it's a good idea to look at your finances and see if you have more than the bare minimum to cover the business expenses. Make an effort to double your numbers before interviewing with the franchisor. The FDD states that most franchisors calculate three months' worth of expenses, but entrepreneurship is always risky and prone to unexpected costs. Aim for six months, instead.
Meet with current franchisees
Item 20 in the FDD includes a section about the contact information for current and former franchisees. Try to contact both types and see if you can meet up and talk together. By asking questions to existing franchisees, you'll get a better idea of what being in the business is like and their overall satisfaction in working with the franchisor. Keep in mind that previous owners may not be able to speak with you if they signed a confidentiality agreement. However, if they did not, you may be able to explore more through a frank discussion together as to why they left and any issues they had with their franchise.
Consult a legal professional
I can't legally tell you what the best decision to make is as a franchise owner. Even if you feel comfortable with all of the research you've done and meetings you've had, it's always a good idea to work alongside a legal professional before signing the dotted line of an agreement. They can assist you with any questions you may have and help you make sense of any other concerns.
---
About the author:
Deborah Sweeney is the CEO of MyCorporation.com. MyCorporation is a leader in online legal filing services for entrepreneurs and businesses, providing start-up bundles that include corporation and LLC formation, registered agent, DBA, and trademark & copyright filing services. MyCorporation does all the work, making the business formation and maintenance quick and painless, so business owners can focus on what they do best. Follow her on Google+ and on Twitter @deborahsweeney and @mycorporation.
---