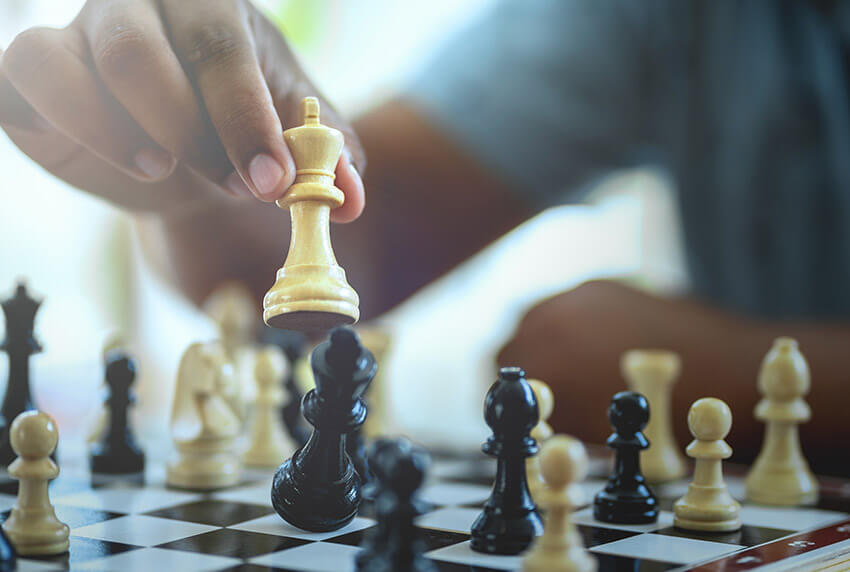 In August 2020, the U.S. Chamber of Commerce revealed a list of eight franchises experiencing a successful boom amid the coronavirus pandemic. Of these eight franchises, three are fast food establishments including Domino's, Popeyes, and Wingstop. The remaining five franchises include 7-Eleven, Ace Hardware (which we previously cited as one of the best franchises to invest in), FASTSIGNS, Servpro, and Mathnasium.
Common threads may be found linking the success of each franchise to COVID-19. As individuals continue to practice social distancing and working remote, these franchises allow consumers to safely stock up on necessary items for home and work. Aspiring entrepreneurs may even consider investing in a franchise of their own.
What are the benefits of investing in a franchise during a pandemic — and even post-pandemic? Let's take a look at some of the factors that position franchising models for success.
Name Recognition and Built-In Branding
Of the eight franchises mentioned above, chances are high you recognize the name of at least one franchise. It's also highly likely you may frequent it as a customer.
Many franchises come already equipped with name recognition and built-in branding. This acts as a win-win for consumers and franchisees. Consumers recognize the name of the franchise. They have a fairly strong understanding of its offerings and services and usually an established relationship with the franchise as a customer.
This type of recognition also works in the favor of franchisees. They may buy a specific type of franchise because it is well-known and has a strong reputation, making it a solid investment for individuals entering entrepreneurship for the first time.
Commercial Real Estate Availability
While it's a little difficult to tell if we are about to enter a commercial real estate apocalypse — or how long it might last — there's no denying that physical storefronts have been shuttering in the wake of COVID-19. As many businesses redirect their focus on remote work, this is the ideal moment for franchises to set up shop in vacant building spaces.
There are several benefits this provides franchisees and their franchises. More open building space allows franchises to move into communities and neighborhoods where they may find bigger segments of their target audience.
Renting or leasing the space also generates revenue for landlords that need tenants for these buildings. Franchisees may even be able to negotiate some flexibility in their leasing agreements with landlords prior to signing the document, like more affordable rent. While I personally cannot provide legal advice, I do advise franchisees consult with an attorney prior to signing any paperwork with any additional questions or concerns.
Low cost franchise options
Franchisees on a tight budget may try to seek out franchise options that require little capital investment. Traditionally, a franchise is viewed as a brick and mortar space. However, there are other types of franchises available for investment. These are known as low cost franchises — think vending machines and kiosks.
Low cost franchises tend to be more affordable than their traditional counterparts, making them an ideal way to break into franchise ownership without breaking the bank. Vending machines and kiosks each have the accessibility to be operated in an open space, which allows the franchise model to adhere to social distancing guidelines. It's yet another win-win for consumers and franchisees as a franchise option.
Hiring, and Continued Growth, Opportunities
Let's say that a franchisee chooses to invest in a franchise that is in an industry that has been positively impacted by COVID-19, like cleaning services or landscaping, there's a good chance that this specific kind of industry will have a continued need in the market post-pandemic.
During quarters when sales are on the up and up, franchisees may be able to hire employees on a full- or part-time basis. The success of the franchise enables the business to create jobs and employ individuals that may be unemployed.
As the franchise continues to succeed, franchisees may consider looking into expansion opportunities. Perhaps they can open a secondary location in another local area. Prior to making any major decisions, however, it is advised that franchisees consult their Franchise Disclosure Document (FDD). This document details the franchise system and the franchisor's expectations. If there's anything you are unsure of, such as whether there's a limit to the number of franchises a franchisee may have, consult this material thoroughly as a review of what to expect and how that may shape your next decision moving forward.
---
About the author:
Deborah Sweeney is the CEO of MyCorporation.com. MyCorporation is a leader in online legal filing services for entrepreneurs and businesses, providing start-up bundles that include corporation and LLC formation, registered agent, DBA, and trademark & copyright filing services. MyCorporation does all the work, making the business formation and maintenance quick and painless, so business owners can focus on what they do best. Follow her on Google+and on Twitter @deborahsweeneyand @mycorporation.
---