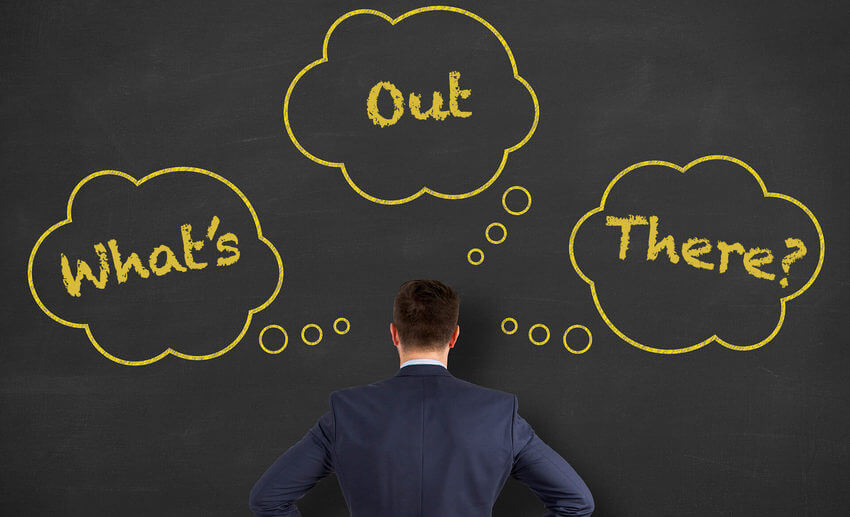 More often than not, when we think about franchises we
immediately think of fast food restaurants like Subway, McDonald's, or Dunkin'
Donuts. However, with more
than 750,000 franchises currently in business in the United States in 2018
it's safe to say that the majority aren't food-related chains. If you're
looking to invest in a franchise that doesn't include a deep fryer, we rounded
up five franchises spanning industries from fitness to optometry.
Ace Hardware Corp.
The 2017 39th Annual Franchise 500 Ranking from
Entrepreneur.com put Ace Hardware at #7 with a valued investment of $273K –
$1.6M. If you're dreaming of having your own hardware store, Ace is
committed to making that dream a reality by promising that they are unlike any
other franchise opportunity in the world.
Starting an Ace franchise includes plenty of benefits
such as gaining the support and knowledge of their team of experts who offer
hands-on training to ensure your entrance into the DIY market is successful
from the start. Not only do retailers get to work with a globally recognized
brand, but they also pay no royalty fees, receive a portion of profits
distributed back to them each year, and can customize their offerings based on
the needs of the customers.
Kumon Math & Reading Centers
Kumon
ranks on Entrepreneur's Franchise 500 Ranking at #11 with an investment of
$70K-$141K. The after-school math and reading program business makes for the
perfect franchise for any entrepreneur that wants to help make smart kids
smarter.
Kumon sets itself apart with an $1,000 franchise fee—
which is considered to be a much lower startup fee than most supplemental
learning franchises — and providing ongoing training and support for
franchisees. It is also not necessarily a requirement to have a background in
education in order to become a Kumon franchise owner. What is necessary is that
you have a passion for working with children and to help students become more
confident, independent, and self-assured.
Merry Maids
One of the most in-demand cleaning businesses also has a
highly sought after franchise — and it's none other than Merry Maids! One of
the greatest benefits to owning a Merry Maids
franchise is that their housekeeping service is universal to one and all, from
millennials to baby boomers.
With more than 1,100 franchises, Merry Maids proves that
just about everyone could use an extra hand in tidying up. Opening one of their
franchises offers a series of incredible benefits that include thorough
training, working with proprietary cleaning systems, technical support, and a
team of dedicated professionals ready to help clean your home from top to
bottom.
Pearle Vision
One of the largest brands in the optical industry also
has hundreds of eye care center franchises scattered throughout the United
States and Canada. Beyond opening up a franchise with Pearle Vision
and generating revenue, independent owners are able to put their primary focus
on patient care and providing a holistic eye care experience.
Each licensed owner of a Pearle Vision franchise receives
brand recognition for their location, support and resources from Pearle
Vision's parent company Luxottica, extensive training, systems that simplify
billing, insurance claim processing, and recordkeeping, and a business model
that is scalable, allowing licensed franchisees to own and operate multiple
EyeCare Centers.
Pure Barre
We're closing out this listicle by putting a focus on fitness franchises, specifically in the tremendously popular Pure Barre which boasts nearly 600,000 loyal clients. As a Pure Barre franchise owner, you're transforming both yourself and the community. Not only is the franchise affordable, but it also provides you with national brand recognition, constant innovations and updates to their studio experience, and multiple revenue streams including barre classes that can lead to a purposeful, and fulfilling, career.
---
About the author:
Deborah Sweeney is the CEO of MyCorporation.com. MyCorporation is a leader in online legal filing services for entrepreneurs and businesses, providing start-up bundles that include corporation and LLC formation, registered agent, DBA, and trademark & copyright filing services. MyCorporation does all the work, making the business formation and maintenance quick and painless, so business owners can focus on what they do best. Follow her on Google+ and on Twitter @deborahsweeney and @mycorporation.
---