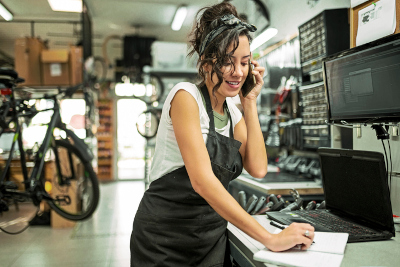 If you're between the ages of 25 and 34, you're in what many consider the "sweet spot" of entrepreneurship. You have a blend of youthful energy and growing experience, making you an ideal candidate for diving into the cleaning and maintenance franchising sector.
The Data: Dominance and Opportunity
The 25-34 age group is a force to be reckoned with in the cleaning and maintenance franchising scene, accounting for a whopping 45.19% of total page views. However, a bounce rate of 40% indicates a potential gap in the market. Many in this age bracket are engaged but leave the page without taking the next step. This opens up a significant opportunity for those willing to act swiftly and decisively. The market is hot, and it's time to make your move.
Why Now is the Right Time for Cleaning and Maintenance
In today's world, the cleaning and maintenance sector is more vital than ever. With increased focus on cleanliness and sanitation, this industry is not just stable—it's growing. For those in the 25-34 age bracket, this creates a unique opportunity to enter a thriving market with long-term potential. Don't wait; seize this opportunity now.
Understand Your Market Because You Are the Market
One of the unique advantages of being an entrepreneur in the 25-34 age bracket is that you inherently understand a key segment of your potential customer base—you're part of it. 
"According to a survey, the home cleaning sector's rise was fueled by millennials aged 25 to 34. 40% of people in this age group have already hired or are actively seeking a cleaner. It's understandable that many professionals in this age group work long hours, so they're less likely to devote their free time to cleaning their homes."
This personal insight into the lifestyle and needs of a significant consumer group gives you an advantage. You know firsthand the challenges and priorities of this age group, making you uniquely positioned to offer services that resonate with them.
The Competitive Edge in Cleaning and Maintenance
The cleaning and maintenance sector offers a competitive edge for entrepreneurs in the 25-34 age group. With proven business models and established brands, you can quickly gain traction in this high-demand market. Leverage your growing experience and youthful energy to carve out your own success story in this burgeoning sector.
Example: DUCTZ Dryer Vent Cleaning, a franchise specializing in air duct and dryer vent maintenance, could be a strong fit for entrepreneurs in the 25-34 age bracket looking to enter a niche market. With a focus on home safety and improved appliance efficiency, this franchise offers a service that's both specialized and in demand, making it an appealing choice for those eager to tap into a high-demand market.
Your Next Steps: Time to Leap
Given the high level of engagement but notable bounce rate among those aged 25-34, now is the time to fill the market gap. Look for cleaning and maintenance franchises that align with your career goals and financial capability. Act swiftly to stand out in this high-demand market.
Conclusion: Seize Your Moment
The data is clear: the 25-34 age bracket represents a high-demand market in the cleaning and maintenance franchising sector. If you're in this age group, there's no better time than now to seize this opportunity. Move quickly, fill the gap, and set yourself up for long-term success.
---