If you're between the ages of 35 and 44, you've likely accrued valuable experience in your career. This age bracket represents an ideal mix of life experience and active career years, making it a ripe demographic for diving into the cleaning and maintenance franchising sector.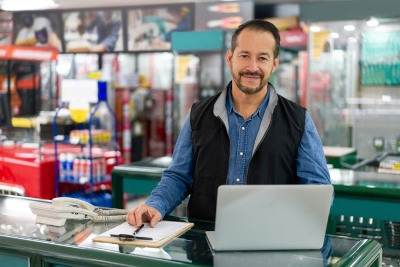 The Data: Selective Engagement Offers Opportunity
Our website data suggests that potential competitors in the 35-44 age group are highly selective, evidenced by a 100% bounce rate in our Cleaning and Maintenance category. This implies that many are not finding what they're looking for, offering you a unique opportunity to fill that gap. Additionally, the average time spent on the page is nearly one minute, indicating that this demographic is giving franchise options a serious but quick look. This selective but serious engagement provides a window for you to step in and make an impact. Now is the time to act and outpace potential competition.
Why Cleaning and Maintenance? Why Now?
The cleaning and maintenance industry is more than just a business; it's an essential service that has gained heightened importance in recent years. For individuals in the 35-44 age group, who often possess a balanced blend of experience and caution, this sector offers a stable and promising avenue for business ownership. With selective engagement from your peers, acting now could give you the first-mover advantage.
Example: HHO Carbon Clean Systems, which specializes in engine carbon cleaning services, could be a compelling option for those in the 35-44 age bracket seeking a specialized market. With an emphasis on vehicle maintenance and environmental sustainability, this franchise offers an opportunity for individuals who bring a balanced blend of experience and caution to their business ventures.
Cleaning Industry Statistics
The percentage of companies outsourcing their cleaning services has increased by 72% since 2014.
The use of green cleaning products within the cleaning industry is set to increase by 4% annually.
The Advantages of Experience
Your years of professional and life experience equip you with unique skills and perspectives that can be invaluable in running a cleaning and maintenance franchise. Understanding customer service, managing a team, or even basic accounting skills can give you a head start in this venture.
Your Next Steps: Seize the Opportunity
Given the data, now is an opportune time for those in the 35-44 age bracket to explore cleaning and maintenance franchising options. Your selective but serious peers signal a market that's open yet cautious, allowing you to step in with a well-timed, compelling offer.
Conclusion: Your Time is Now
If you're between the ages of 35 and 44, the cleaning and maintenance franchising world has a unique, untapped opportunity waiting for you. The data indicates that acting now could quickly position you ahead of potential competitors. Don't wait; your future in this promising sector starts today.
---