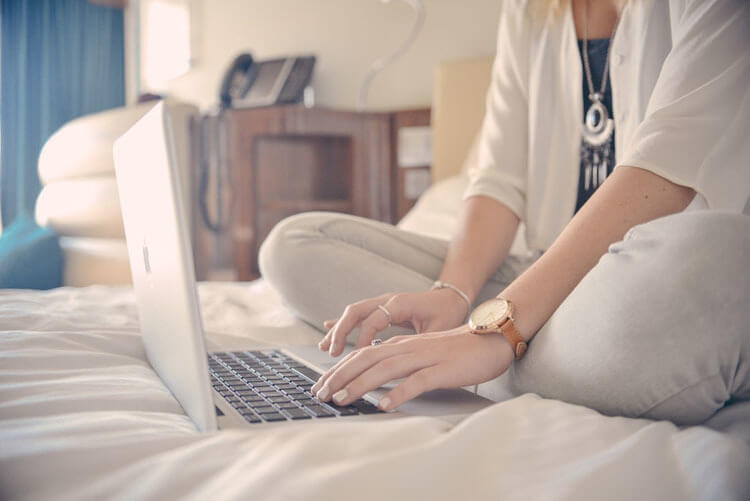 Franchising has become an increasingly popular way for women to realize their dreams of business ownership. Many franchisors recognize that women possess many of the necessary traits and skills to run a successful franchise business, and the number of female franchise owners has nearly doubled over the past decade. Franchising is great for women looking to own their own business while also providing the flexibility to maintain a work-life balance, with many offering the opportunity to work from home, while building a career in any number of industries.
From child care and education to spa services and retail, there are limitless options for women looking to start a business. Below we have compiled a list of the top eight opportunities for women right now that were among our Top 100 franchises for 2016:
1. Apricot Lane Boutique
Apricot Lane is the leading women's fashion boutique franchise combining opportunities from the fashion and gift industries. Founded in 2007, this franchise offers a dynamic, stylish, responsive, truly unique retail store opportunity. Apricot Lane stores are located in high traffic shopping centers bringing the latest fashions and collections to customers.
2. Caring Transitions
Caring Transitions allows you to build a profitable business in the field of senior home care with real value and purpose that offers an extraordinary level of personal satisfaction. "Baby Boomers" are the fastest growing market in the world. As they age, they require a variety of services including relocation, downsizing, and liquidation of assets. Caring Transitions offers an opportunity to contribute to senior care and without the requirement of any healthcare certifications.
3. Doc Popcorn
Doc Popcorn is a simple and fun business that is popping up everywhere. Inspired by "mom and pop" kettle corn makers, our founders Rob & Renee Israel spent the better part of a decade creating a mouthwatering flavored popcorn offering and a variety of flexible business models to pop fresh at high-traffic venues. Doc Popcorn has since grown into a family of nearly 100 POPrietors who are having a blast spreading smiles worldwide with our great tasting, freshly popped snack.
4. Home Helpers
Home Helpers allows you to build a business with tremendous revenue potential as the Entrepreneur.com rated "Top Senior Care Franchise" for five years in a row. Over the past 19 years, Home Helpers' double-digit revenue growth has been unparalleled and provides an opportunity to help you prosper while you give back in your community by providing exceptional care to clients in the areas of companion care, personal care, and medical care.
5. Image Studios 360
Image Studios 360 is a salon studio concept that takes a large retail space and builds out 28-32 salon studios that are leased to beauty professionals such as hair stylists, estheticians, nail techs and massage therapists who operate their own businesses. It's like a mini-mall of hair salons all under one roof, and you're the landlord. Image Studios 360 has the right system to help all franchisees experience success as an operator.
6. Lightbridge Academy
Lightbridge Academy fills a unique gap in the market, focusing on providing a quality education and child care meeting the needs of working parents. There is nothing more important in a society than the care and education of its children. And there is nothing more gratifying than the relationships that you build with families as your support and nurture them through the years.
7. Mathnasium
With more than 700 centers Mathnasium is rapidly growing around the world. The franchise combines all of the factors experts agree are critical to maximize probability of success including exceptional market demand, a superior product, the right people and support along with a proven track record. Becoming a Mathnasium franchisee is an opportunity to truly love what you do.
8. Sport Clips
A Sport Clips Haircuts franchise offers the freedom of being your own boss, with the security of an industry leader supporting you every step of the way. Sport Clips has a semi-absentee / manager-run business model that allows you to work ON your business, not IN your business. Sport Clips is the dominant male haircut franchise in North America and the only haircare franchise to have locations in all 50 states and Canada.
Click here to see more franchises for women.
---