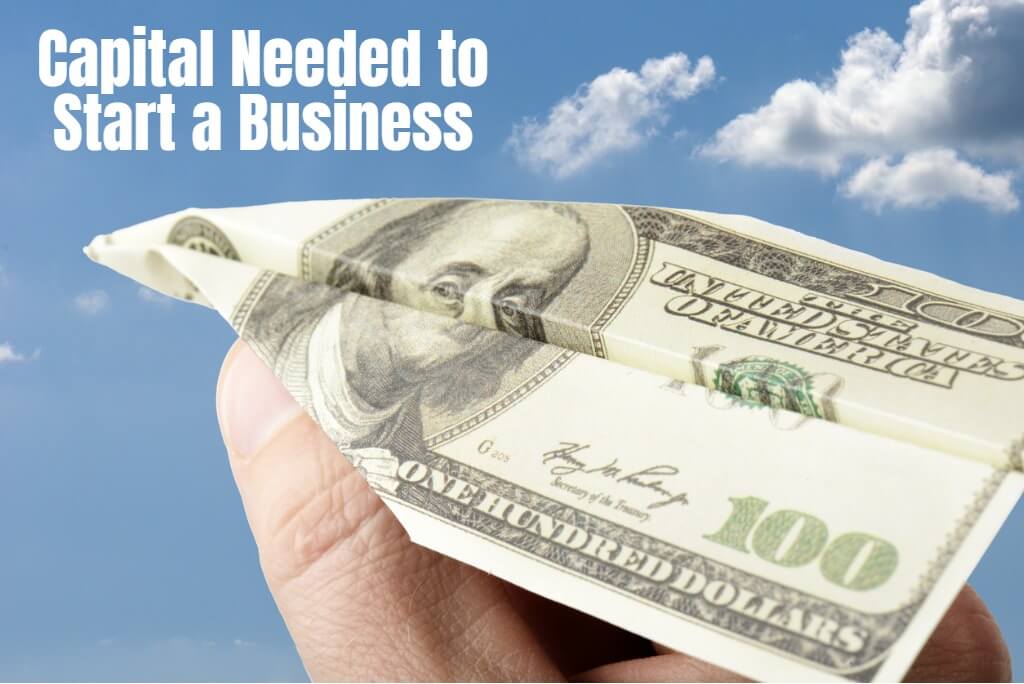 You'll need money to bring your vision to reality if you're thinking about starting a business. Like so many things in life, money is one of the first and most basic requirements to start a business, and most business owners will need to obtain a loan to cover their costs.
But why is capital needed to start a business? You might not have considered many of the less-obvious fees that sneak up on new business owners. Here are eight expenses business owners need to cover before their doors even open.
1. Franchising Fees
Franchising fees uniquely impact franchise owners. These fees grant the franchisee the right to operate under the brand of the parent corporation. This includes selling their product or services and using their logo and materials.
The franchising fee is typically a one-time fee, the cost of which is spelled out in the franchise agreement. There may also be royalty fees associated with the franchise, but these are paid by the month and are lower in cost.
2. Real Estate Space
Virtually any business will require physical space in which to operate. Restaurants, stores, barbers, and other business professionals will need to select the right location and type of building that suits the unique needs of their industry. Even online retailers usually require warehousing space to store their inventory.
3. Supplies and Inventory
Before starting a business, you'll need supplies or inventory. Naturally, the exact items vary by industry and business, but this can include food preparation materials, merchandise stock, and any consumable supplies used in your daily operations.
Don't forget the ongoing expense of items like office supplies. You may need significant initial investment to pull these resources together in the startup phase.
4. Equipment
Many industries rely on specialized equipment to operate. Restaurants, for example, require large refrigeration units, freezers, fryers, grills, and a host of other important equipment to serve food and drinks to their clientele.
Every industry will likely need a point-of-sale (POS) system, which can likewise be a costly initial investment. Some POS systems also rely on cloud-based technologies and charge monthly usage fees. Business owners need to be prepared for the ongoing cost of maintaining their equipment.
5. Licenses and Permits
Both the federal and local governments regulate certain types of business activities. If you operate a restaurant that serves alcohol, a liquor license will be among your requirements to start a business.
Similarly, you'll need specialized licenses and permits to sell tobacco and firearms or perform regulated services such as barbering or cosmetology.
The cost of these permits is relatively small, but they are essential. Without them, you could face fines and other penalties or lose your business license.
6. Payroll
Unless you plan to act as a solo entrepreneur, you'll need to hire employees to help you run your business. This will cost you salaries and benefits like workers' compensation insurance. And if your employees are full-time workers, you'll have to provide additional benefits such as health insurance.
In many cases, you'll need to provide training for your staff. At the very least, your new hires will need to learn the basic procedures of working for your company and how to perform their jobs' essential duties.
7. Marketing and Promotion
What's the point of running a business if no one knows about it? You'll need an initial flow of cash to cover the cost of marketing materials, including tangible signs, billboards, and online campaigns.
If you work for a franchise, this process is simplified, thanks to the company's nationwide ad campaigns. But you may still need to invest some money in local promotional materials such as flyers and posters.
8. Business Insurance
If you have employees, then business insurance will be one of your requirements to start a business. But you can also protect your business against disasters, theft, and vandalism with the right insurance policy. This is why many entrepreneurs invest in a policy that offers full coverage.
An Easier Way to Start Your Own Business
Starting a business from scratch can be costly. Thankfully, there's an easier way. Franchising offers a low-risk approach to running your own business and can provide the support and guidance you need to thrive.
Use the franchise locator on Franchise Gator to find an opportunity in your area and fast-track your journey toward business ownership.
---