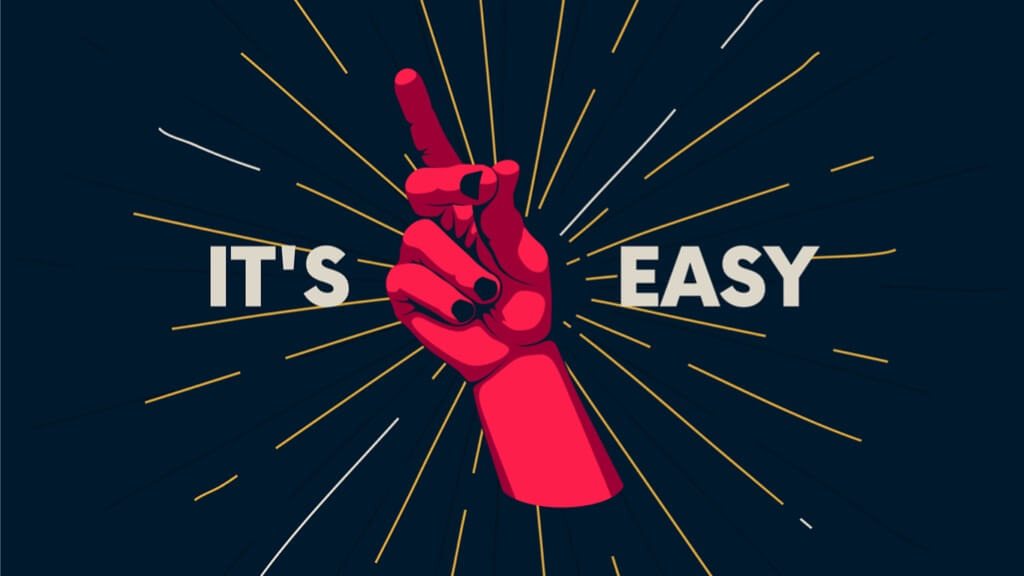 Starting a business doesn't have to be hard. In some cases, you'll be able to launch your own business with minimal investment and no prior experience. After all, it's in a company's best interests to help its franchise owners succeed. Read on to discover a handful of the easiest businesses to start!
Franchisees can often rely on the training and resources that an established company provides. Here are some of the most successful small business ideas available today.
Delivery Developers
America now thrives on delivery services — a marked transition in consumer behavior that's unlikely to change. Delivery Developers seek to capitalize on this change by helping to develop delivery services, particularly for the food industry. 
Franchisees can get started for as little as $15,000, with total investment fees ranging from $55,000 to $74,000. Delivery Developers provide scalability, which means that you can make this business your full-time gig or use it as a lucrative side hustle to supplement your income. 
In addition to training, Delivery Developers sends a representative to your area to help you connect with participating restaurants and introduce you to the overall process. You'll also get great support through a dedicated website and mobile app as well as a dispatch/call center to support the delivery process.
Valcor Small Business Associates
Valcor Small Business Associates seeks to support small business owners through a three-pronged approach consisting of (1) debt mediation, (2) business restructuring, and (3) capital acquisition. Their goal is to save small businesses, which represent the backbone of the U.S. economy. 
As a franchisee, you'll have the option to go full-time or part-time, and you can even get up and running quickly with their 7-day start plan. But after this initial start, franchisees will receive ongoing training and guidance from industry professionals as well as access to client leads. 
Best of all, the total investment is under $20,000. Valcor will never ask franchisees for additional fees, royalties, or any other payment, and there are minimal overhead costs since you'll be relying on your home office.
Tutoring Works, LLC
Founded by parents and educators, Tutoring Works offers educational services to students nationwide, propelled at least in part by the rise of virtual learning environments and other technology. This also means that franchise owners can work from home, which minimizes the overhead costs of this business. 
You don't have to be a former teacher to succeed as a Tutoring Works franchise owner. In most cases, you'll oversee a series of educational professionals who will serve as your tutoring team. Of course, if you have expertise in a particular area, you're also welcome to serve clients directly. 
The total investment will never exceed $20,000, and because of the nature of the business, there are no additional overhead costs, nor are there any restrictions regarding territory. 
The company itself will handle marketing and the digital infrastructure, which makes it an easy business to set up and use to serve students across the nation.
Global Financial Training
Small businesses play a vital role in their communities and the economy. Global Financial Training aims to assist these businesses by providing competitive loan options to prospective entrepreneurs. 
Loans are available for as low as $5,000 but go as high as $5 million, and the company caters to those who've been rejected by traditional lenders. 
As a franchisee, you'll earn a 15% commission, which the company suggests can be turned into a six-figure income. Even if you have no prior experience, Global Financial provides all of the training you'll need for success. You can get started for as little as $19,500, and franchisees will have flexibility in terms of hours and commitment.
The Lending Network
With mortgages expected to increase in the immediate future, companies like The Lending Network stand poised to reap the rewards even as they assist home buyers and business owners. 
The Lending Network provides lifetime training opportunities for its franchisees as well as equipment and support in the areas of marketing and lead generation. 
To get started, you'll need at least $20,000, and your total investment will come to $100,000. But best of all, you'll be able to help make others' dreams come true, and you'll make a difference in the lives of American homebuyers in your community and beyond.
How to Find the Right Franchise
How do you find the right franchise? Start by using the franchise locator tool on the Franchise Gator website. You can even narrow your search by geographic region or select from a specific industry or budget. Start exploring today, or contact us for more information on a lucrative career as a franchise owner.
---